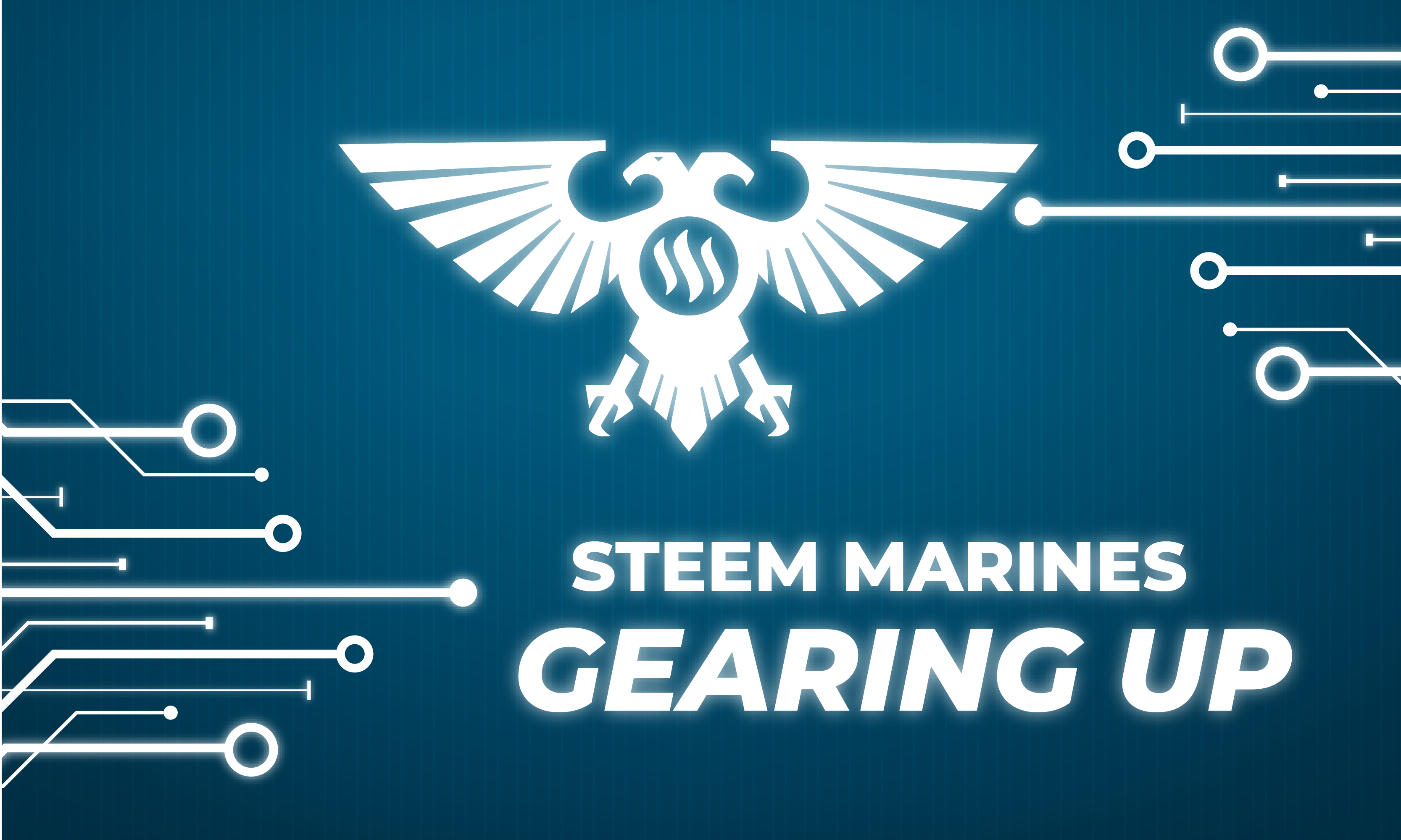 Well guys. I have no words. I am so happy that I was able to come up with this idea, and today, I took the first REAL steps to make this happen for real.
Need more information on this project? Check it out here.
Want to support this project and get cool rewards? Check this out.
SHOUT OUTS:
So basically, I need to give a real big shout out to @someguy123 and @aggroed for re-steeming and spreading awareness of this project. You guys rock! @aggroed, you earned my vote for witness! It's people like this who have a big hand in allowing content uploaders like me a chance to get exposed. And I want to thank you guys very much.
My second big shoutout is to "A Hobby Shop" and Steve, who really took his time to make sure I made informed purchases. He was extremely helpful and extremely knowledgeable, often helping me pick out everything I needed to get started. Additionally, he was really open-minded to the Steem platform, and will be willing to put up a flyer and even handle out some booklets that we can come up with. This is the first of many purchases that I will be making at his store and I am an extremely happy customer. If any of you guys are based in florida, check out his shop.
When I first pulled up to the driveway, I didn't know what to expect. Actually, I did. I expected an empty store, with maybe 1 shelf of warhammer 40k stuff. Oh boy, was I wrong.
This store was packed with people, extremely busy. There were about 5 tables all filled with people playing, painting or just talking. And yeah, I was surprised, it was all warhammer.
The store itself was not too big, but it was definitely clean and well maintained.
It then hit me, like a brick, that I was taking the first steps of fulfilling a childhood dream. Getting into Warhammer 40k.
There was a wall completely dedicated to warhammer 40k that spanned from the front of the store to the back.
I wish I took more pictures, and I will. As this will not be the last time I will be coming back.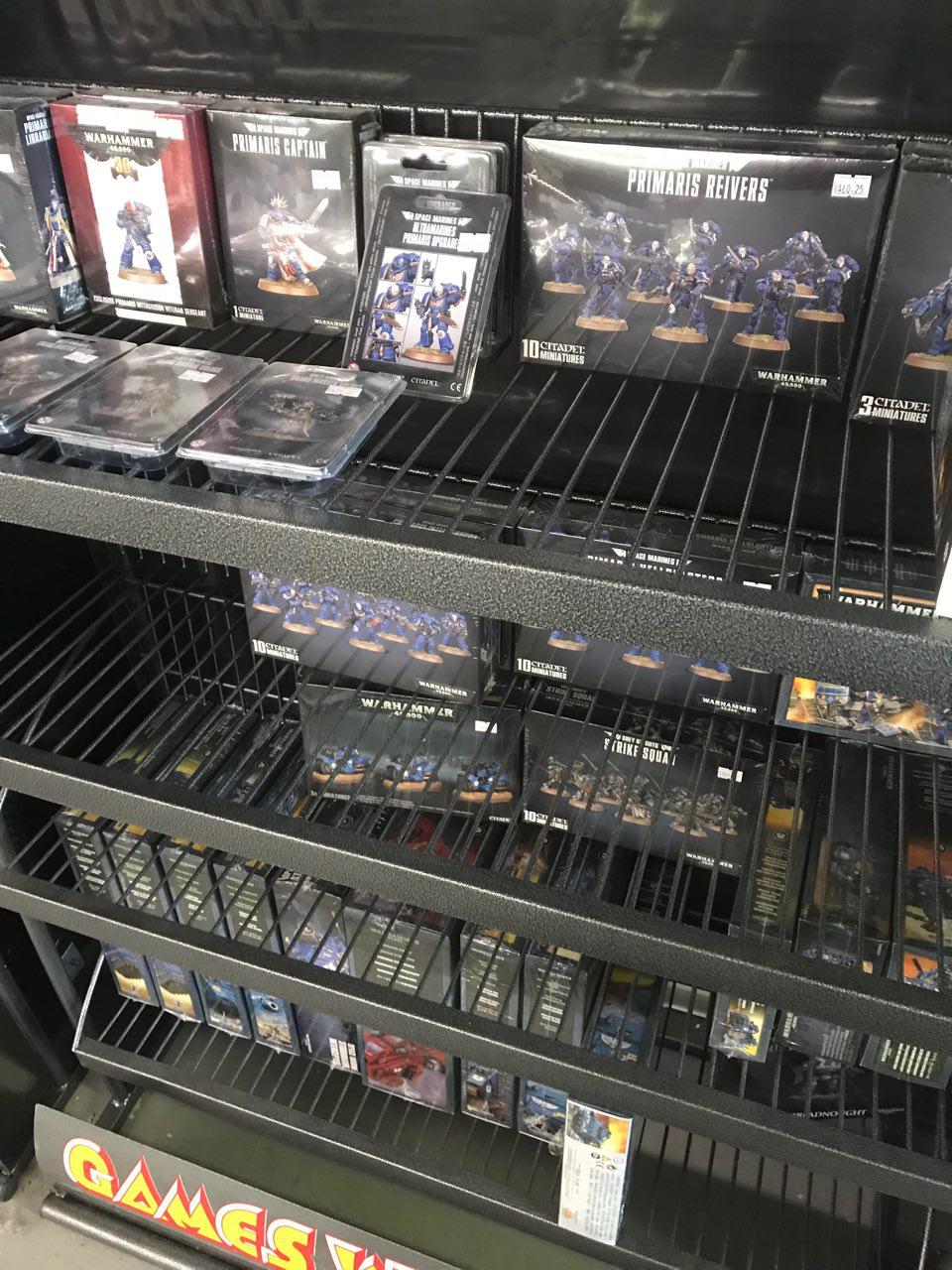 One thing I definitely noticed is that the more stuff I picked up, the more people were interested in what I was doing.
A lot of these guys were friendly, I met an army vet who just got in the hobby about 8 months ago. His army speciality are the UltraMarines, a popular spacemarine chapter. Hey Rodrik, if you're reading this, thanks for the tips man!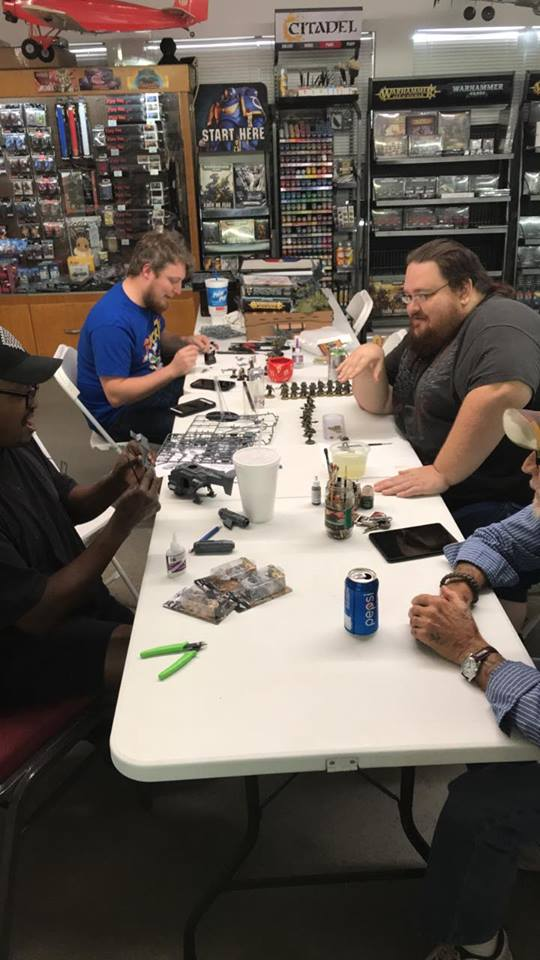 With a good portion of things needed to start, with the biggest smile I went to checkout. I remember steve telling me how he just loved seeing people start up hobbys with huge smiles. As you can imagine, that made me smile more.
With our tab at around 800.00 Steve had one more last surprise for us. He gave us a 20.00% off discount dropping us down to around 680.00. This immediately blew my mind away, as this combined order would have been easily 800 + on Amazon, or the Gamesworkshop.
I am definitely coming back.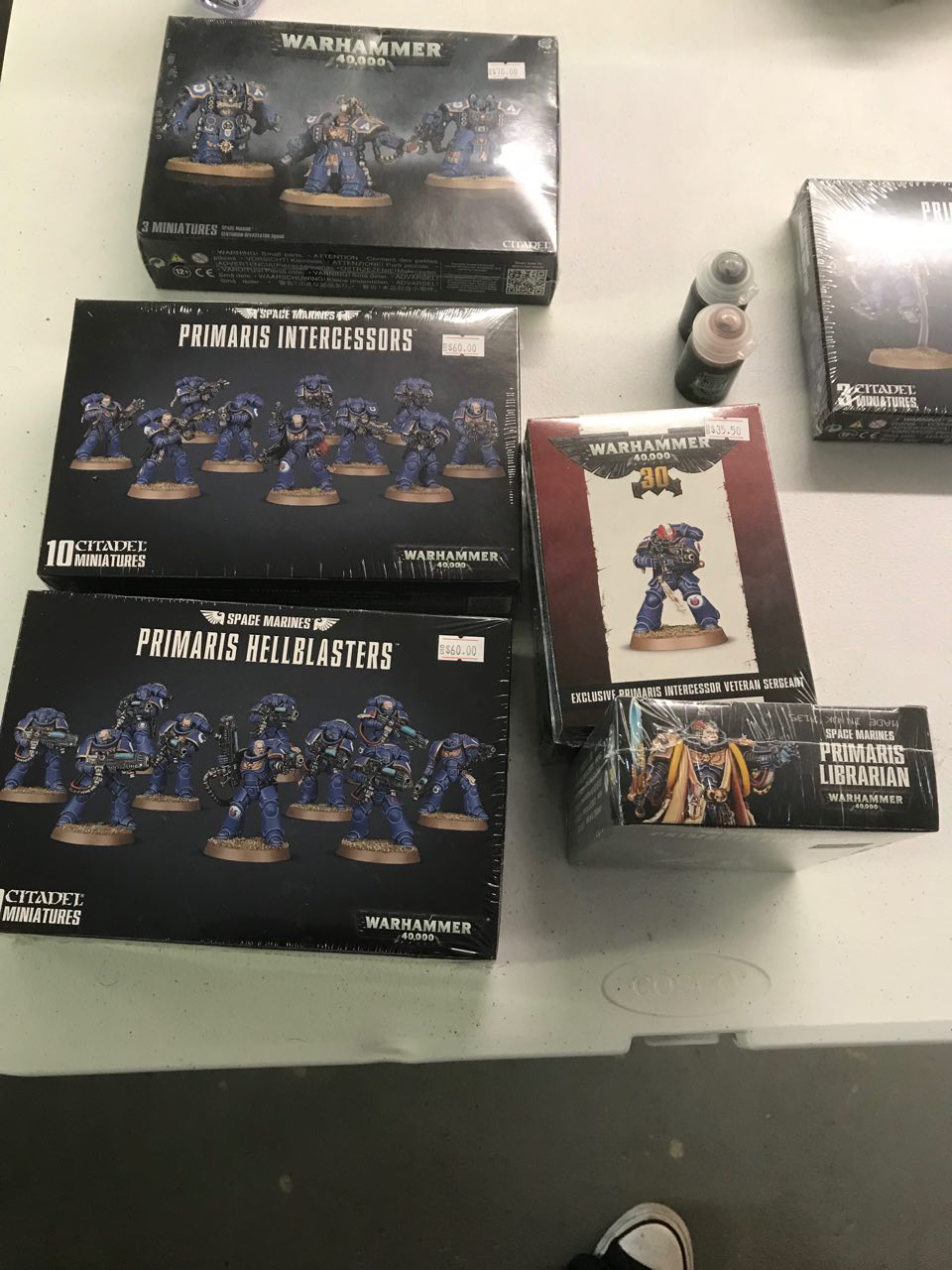 Other really important things that I noticed is that Warhammer 40k community is very much ALIVE, and with Gamesworkshop making extremely nice consumer based choices, things are only going to go up from here.
I got some information on Local tournaments and regional tournaments. As you know the Steem Marines are aiming to be the top army.
So we're definitely going to be aiming to compete locally and regionally, and may I dare say, Globally.
Lots of things are going to be happening.
One thing we definitely need, is a flyer, and a booklet for Steem. I also want to get some T-Shirts for the Steem Marines, so next time we go to the shop, we can represent a little better.
I'll be working on some designs.
The next post, I'll be announcing a contest to decide who will be part of our Librarius. This will be someone who will be doing creative lore writing.
I will also be creating patreon ranks soon, I'll have an entire post dedicated for that.
Want to become apart of this?
This is where the magic will be happening. Votes, news, content updates, exclusives will all be available at this discord server.
Everyone is welcome to join, but keep note that this will not be a channel to spam posts in.
This is very much a work in progress, but I have a very general idea of what it will all look like. Everyday I'm hard at work laying the foundation of what could possibly be one of the coolest things that steemit has ever seen.
Share your thoughts
Dialogue is completely open, share your opinions, what you think should happen, what I could do, anything. I will reply to your comments. The is one thing that I'm really looking for feedback on, so any feedback is gold to me.
---