It's finally time to move on to the next big important decision about the Steem Marine Chapter.
For those of you who are new, I'll give you a ultra simple break down about what this is all about.
We're using Warhammer 40k to spread awareness of the Steem/Steemit platform by representing Steem with a customized army roster, backed by individual members of this community.
People who pledge support to this project get to become part of and even be integrated into a fan fic creative that will span for quite some time.
All of this is still very much a work in progress, but everyday we get something done.
If you think this project is stupid or weird, please take a look at this as we have spread awareness and hype about the platform and managed to convince a physical business to begin accepting steem.
The project is very real, it does help strengthen and add value to Steem, and it is creating a major following.
With that being said. I wanted to involve the community in a massive decision on what the appearance of our army will be. This is the first of many decisions that you all will have a chance to partake in, and it just goes to show you that you all have a very real and integrated role in all of what I do.
After careful consideration, I decided to use an Army painter to help illustrate the different kinds of color schemes that will be viable. That's from Dawn of War 3. Take a careful look at the below image.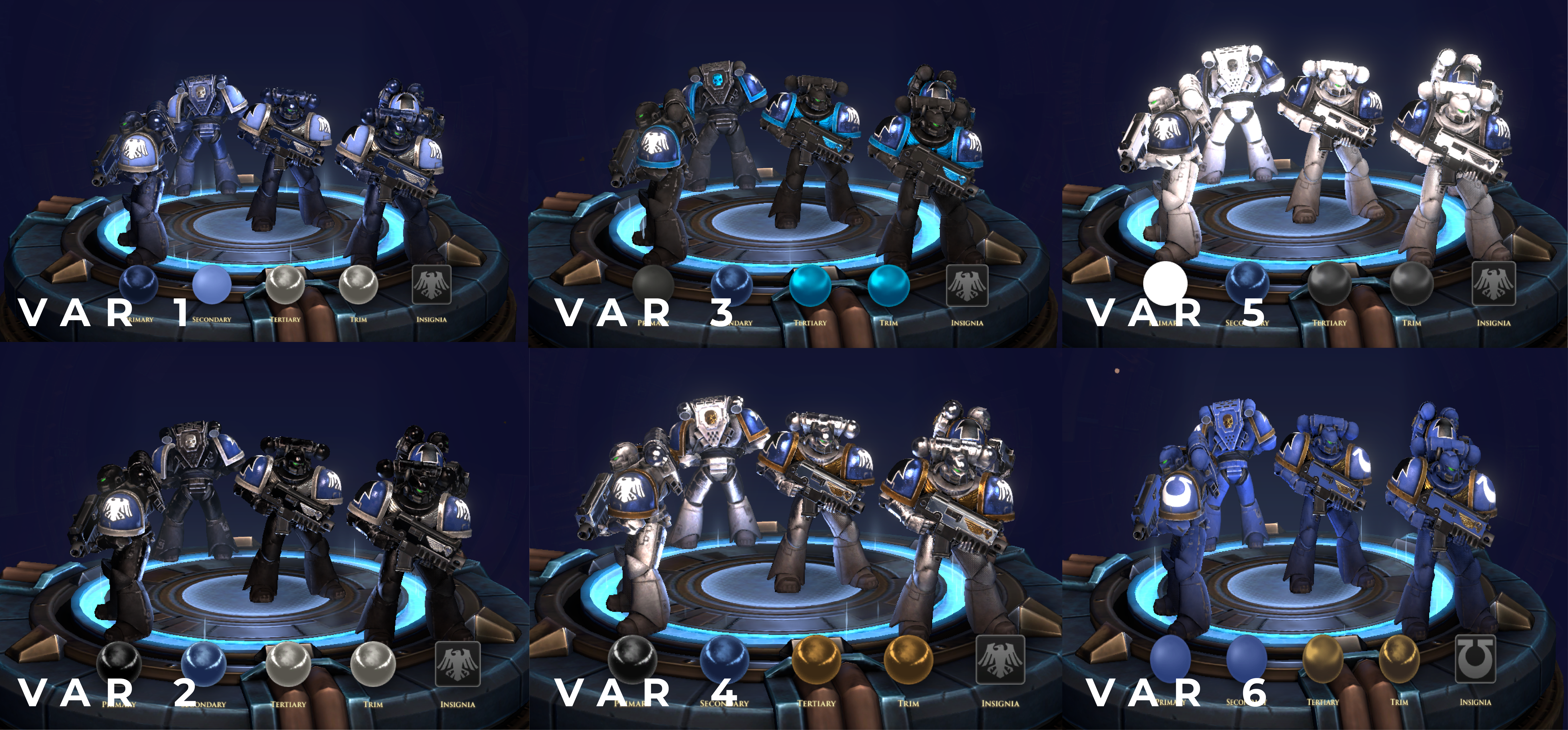 Variation 6 is if you think we should use default color schemes of whatever. We can still put on our Steem logo heraldry, but leave the color scheme to whatever founding chapter we should use. You can also pick this if your not sure, or if you think none of the other variations are good enough.
Going with this color scheme is a very safe option. And honestly, if I had a vote, I would pick this, so we could showcase the original color schemes, but also put the steem logos on them.
Once you decided what Varation you think is best. Go to this discord server.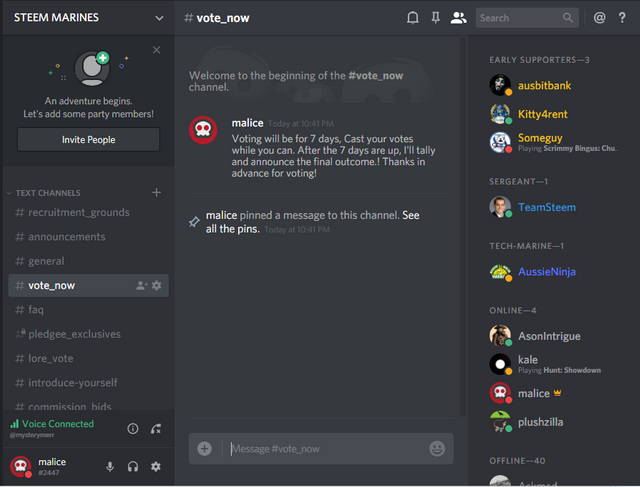 Navigate to Vote_Now, and post your favourite Variation.
I'll leave voting open for you folks for 7 days. After that, I'll go ahead and post the outcome what it means.
I look forward to seeing some discussion and maybe even suggestions but more importantly, your votes on how we're going to represent STEEM to the world through our Army.
That's all I have for this post. Anyone's vote is welcome so feel free to get your voice heard!