SBD has been hovering around the low $2 and below $2 mark lately.
Today is surprising
Look at the 24-hour graph below from CoinMarketCap. Now, I don't do TA so don't expect anything technical on this post. I'm just asking a question.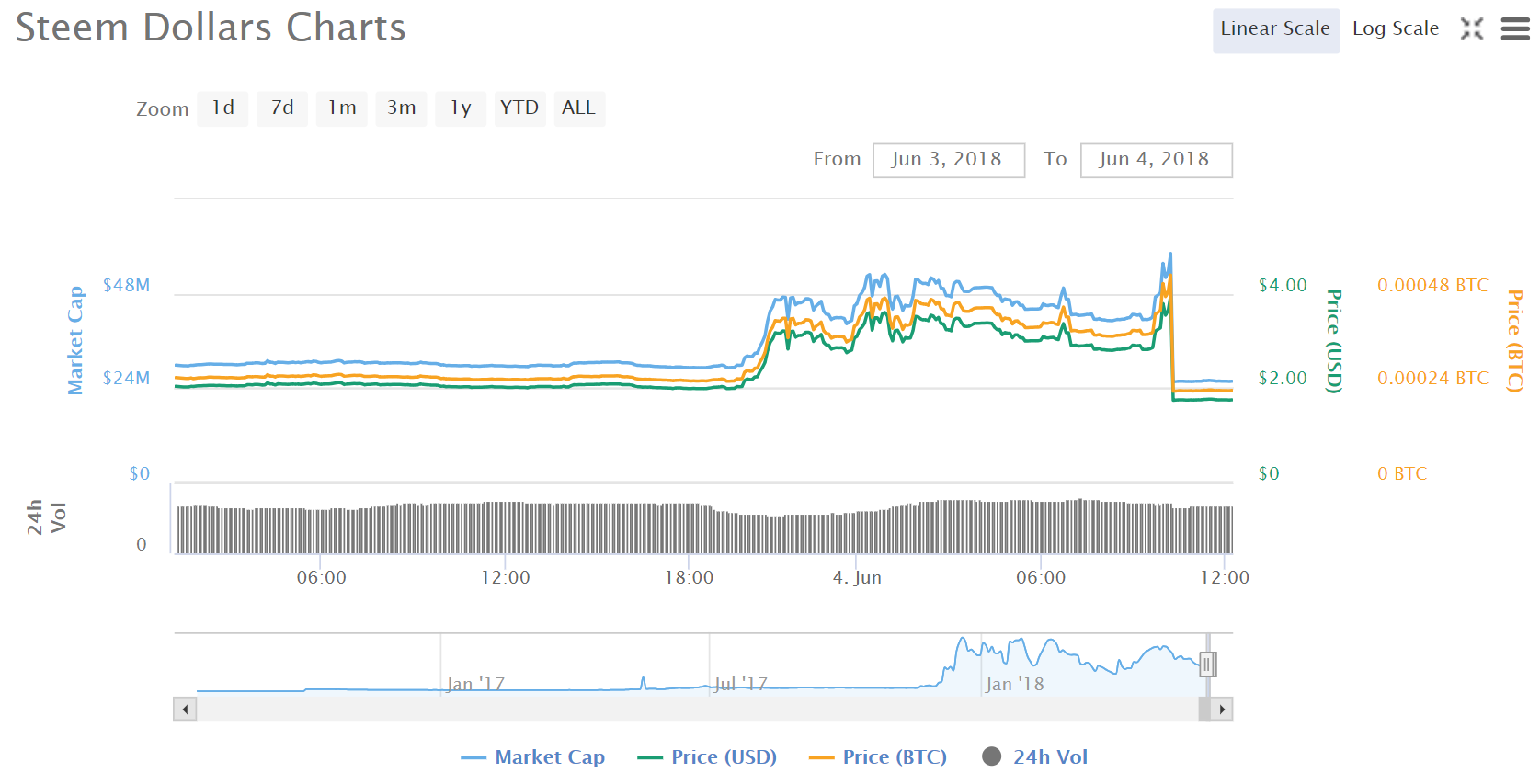 Flat line - spike - flat line.
Another fluke?
Blowing it up on the spike, there's really not much volume difference from the previous hours. The question is how did SBD suddenly spike to almost the $4 mark?
Crossing the $3 mark started around June 3 9:14 PM UTC-5. After the $3.96 spike today, SBD fell back down to $1.74.
What's up?
Can you help me with some tools to figure this out? It's like one of those TV series reviving a patient - heart monitor flat lines
Shock!
The heart monitor spikes up and then
Bleeeeeeppppp.......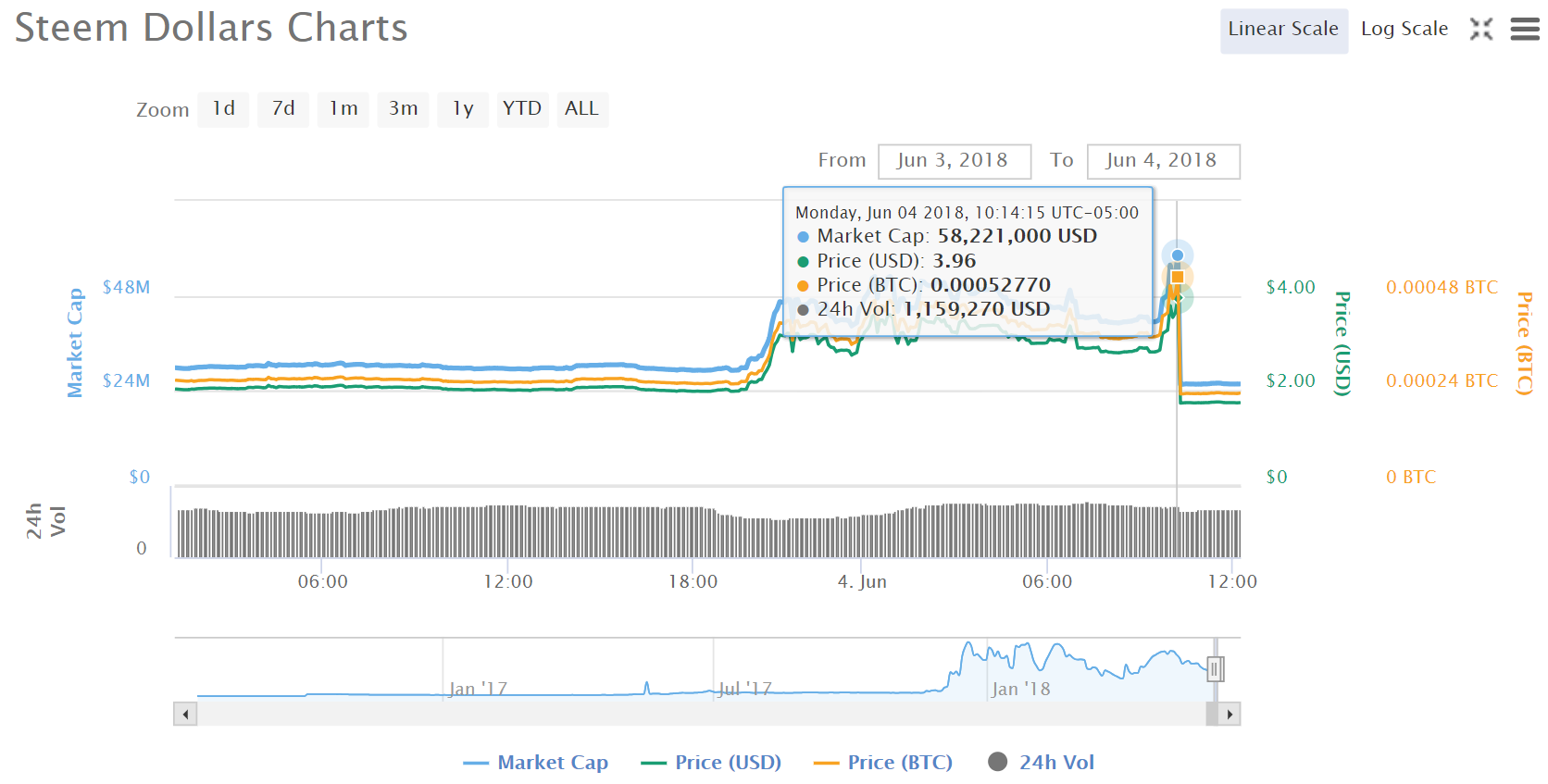 Edit:
Thanks to @valued-customer we have an explanation.
https://steemit.com/steemit/@dragosroua/sbd-price-still-skewed-at-coinmarketcap-somebody-is-still-playing-games-on-hitbtc
So to factor in these "crazies", I think we'll have to rely on Steem.Supply. Thanks so much @dragosroua.
https://steemit.com/steemit/@dragosroua/steem-supply-update-pulling-sbd-price-from-specific-exchanges-to-avoid-cmc-price-skewing