Among all the hype, nepotism, corruption, millions of dollars invested in advertising and exchange listings, @steemit still remains by far the most popular #dapp.
The most popular dapps of #EOS, #TRON and #Ethereum combined have less then third the traffic of Steemit.
(Shared from twitter)
TWEET Link: https://twitter.com/FtwSteem/status/1118920171404648449
I think its high time we started sharing a bit of truth on twitter alongside the shilling EOS, TRON, ETH hype men are doing.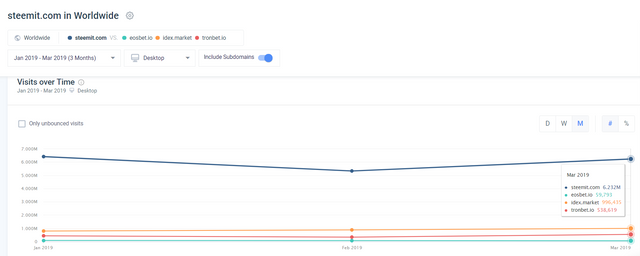 Unique visits.


Total
Bought some votes so the post isnt 0$.