How to lend out your STEEM Power and earn interest back on it!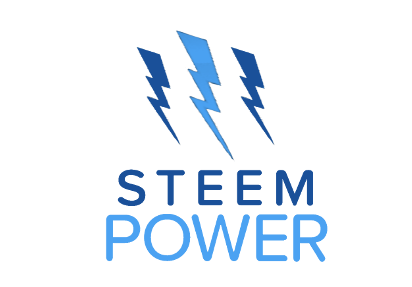 Following up on a recent guide I created showing you how to quickly delegate Steem to a bot or a friend, I wanted to write a quick guide on how to lend out Steem Power in your wallet and EARN INTEREST WHILE DOING IT!!
During Christmas, I knew I wouldn't be on the Steemit platform much. I decided to lend out my SP and earn a little interest until I got back from vacation. You can do the same and it won't take long at all!
I lent out 700SP and earned 8.911 Steem Power back within 7 days. What? You're not impressed?
That's quite the return if phrased this way instead:
Had I left my investment in for an entire year, I'd have earned 464.645SP, a mere 66.4% return on investment. Not too shabby.
It basically looked like this on my wallet screen:

Let's get started
Go to the MinnowBooster Market. What you want to do is find someone on the list who A) wants the amount of SP you've got to lend, and B) wants to borrow it the same number of weeks that you want to lend it. Sort through the listings by clicking on the category headers "Delegation (SP)" and "# Weeks". Click FILL THIS OFFER.
I've found this guy because he's offering the most Return on Investment: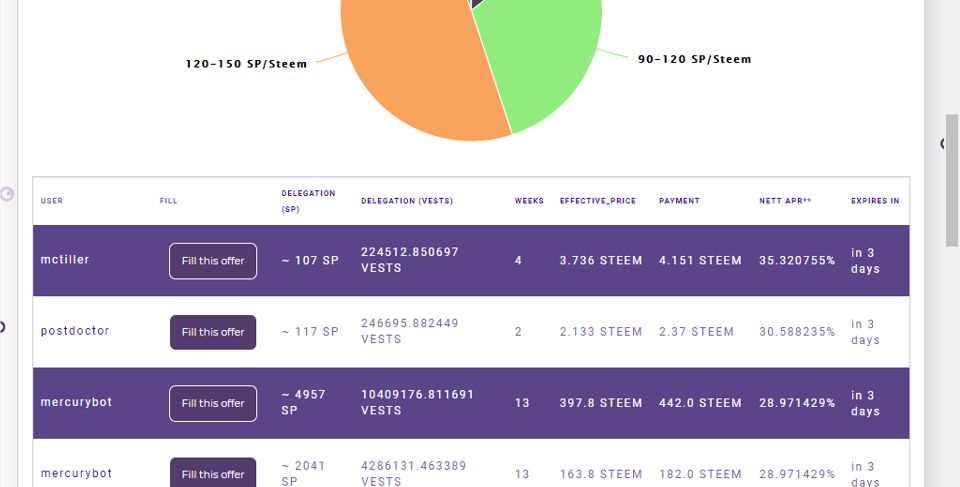 2.Fill in your username and click Delegate (With SteemConnect).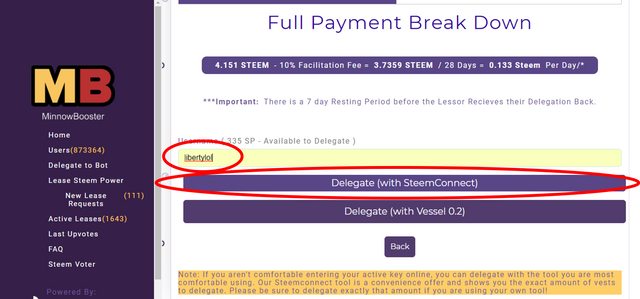 3.The page may throw up a warning message, Click Ok.

4.Confirm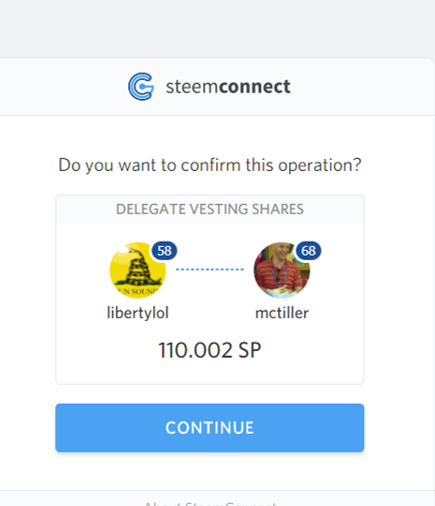 5.Insert your master password or Active Private Key. (Always ensure the URL in your browser says 'steemconnect.com' before putting your password in any browser)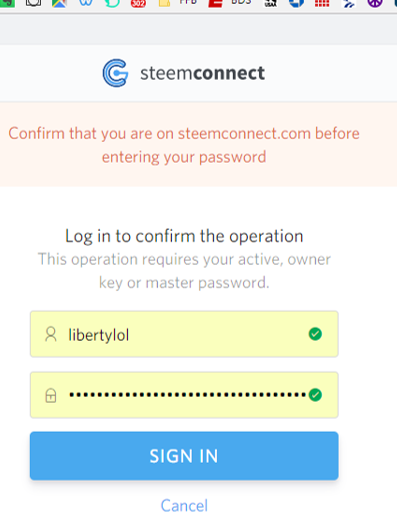 6.Congrats, easy!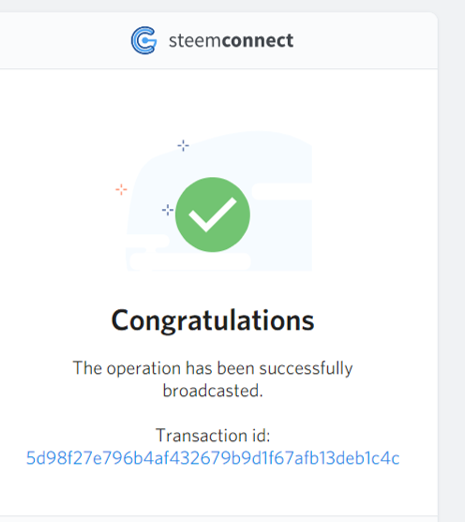 You can confirm it went through by checking out your wallet:

After the designated time (four weeks in this case), you will receive the following message on your Wallet screen:

Copy/Pasting this link will send you to a SteemConnect page where you can click CONFIRM and it basically does the whole process again, except this time it sets the delegation to ZERO.
Remember, there is a 7 day Resting Period before the Lessor Receives their Delegation Back. This means, you'll get a better return the longer your lending period is due to the lessened effect of the 7-day absence in SP against your Return on Investment.
Any questions? Looking to earn a little interest when lending out that SP? Click on my last article, "How to Delegate STEEM Power to your Friend or Favorite Bot in 30 SECONDS!"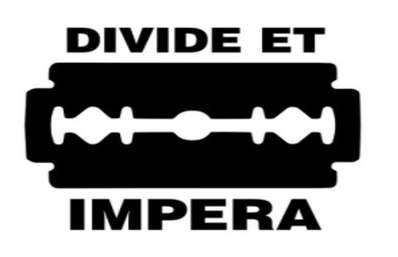 libertyLOL's "Divide and Rule"
If you enjoyed, Please Upvote, Follow and Resteem!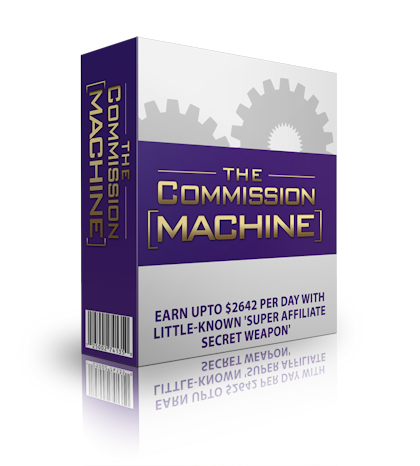 Follow libertyLOL on your favorite sites:
Steemit blog
Facebook
Twitter
Reddit
Youtube
Tumblr
Instagram
Pintrest
Countable: Government Made Simple
Patreon
Gab.ai
libertyLOL's Liberty Blog RSS Feed

We also run a couple twitterbots which provide great quotes and book suggestions:
Murray Rothbard Suggests
Tom Woods Suggests
Jason Stapleton Suggests
Progressive Contradictions