Protect your STEEM! Just received a set of new magazines for my Sig Sauer P365 pistol. It has been a long time since I have been impressed with a handgun, but I am loving this new little addition. I bought the handgun several months ago, it is a 9mm compact. It was designed specifically for defensive civilian concealed carry or law enforcement backup weapon use.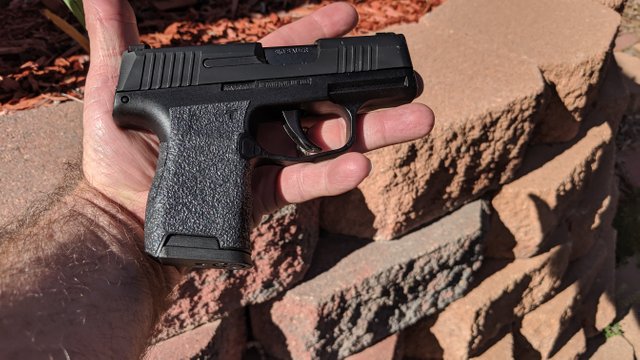 Part of it's new and ground breaking design was a new magazine that holds 10 or 12 rounds of 9mm. Historically, most weapons this size could only carry 6 or 7 rounds (10 round in pic above, 12 round in pic below).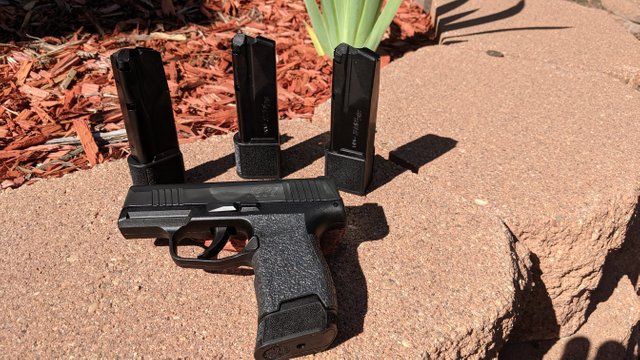 Now they've made it even better by making backup magazines that hold 15 rounds.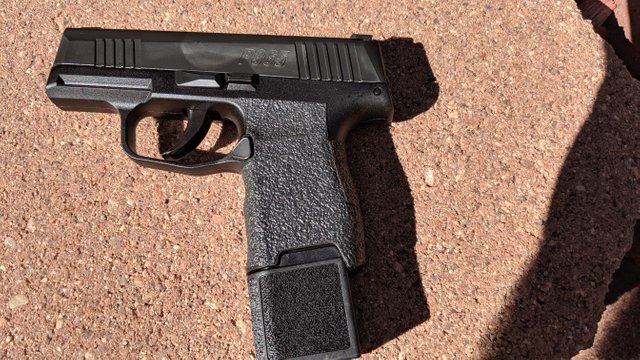 Yes, the 15 rounders stick out the bottom of the gun and are a bit ugly, but the main purpose is to carry them in a belt pouch, glove box, or pocket as a backup. That is my intended use, and they are perfect for that. If you are in a defensive situation that requires you to pull out a backup magazine, you're not going to care how it looks.
Here is a pick of all three magazines, (right to left) the ultra-concealable 10 round, the 12 round pinky extension, and the 15 round backup. My preferred carry is the 12 round pinky extension with 15 rounders now as backups.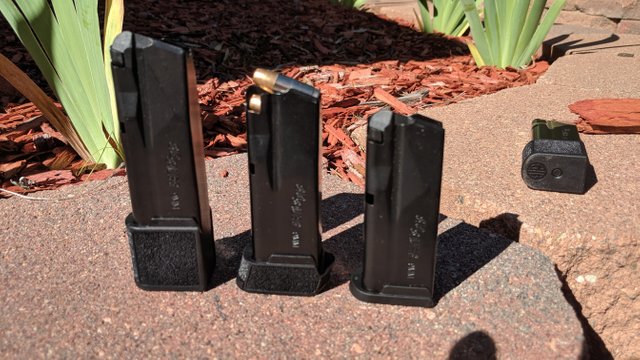 On top of all that, this beauty is accurate to a level equivalent to many full size stock 9mm's excluding maybe some of the tweaked competition or custom level guns.
I have been shooting over 30 years, own several different styles and have shot many, many models and makes. This is my absolute favorite carry weapon of all time so far. It's light enough to wear with shorts in the summer, yet enough capacity I don't feel out-gunned in nearly any situation. And most of all, I just can't get over how darn good it feels in my hand. I don't have exceptionally large hands, and this one just feels so natural and easy to shoot. Definitely one to compare against if you're considering for yourself or a loved one.
Enjoy!
@ksteem