Steemit Won the Noonies - Social Network of the Year!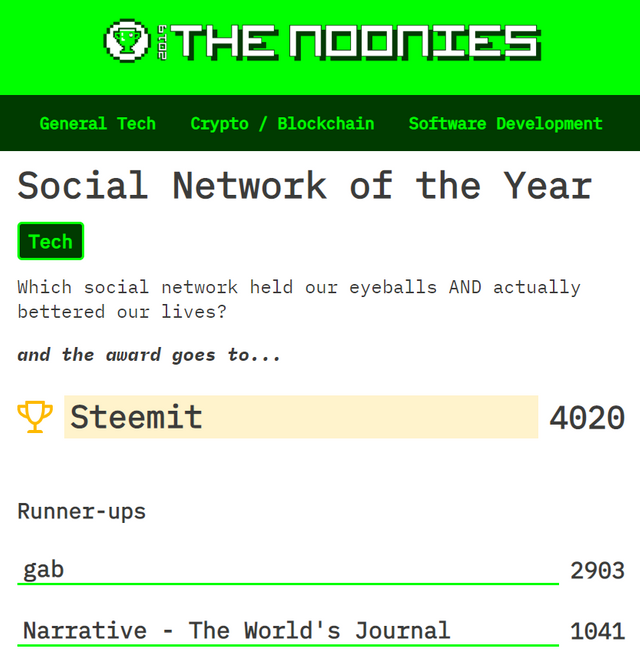 ( A screencap from hackernoon.com showing us winning the "Noonies" )
Good news everyone! Seems that our efforts to win hackernoon.com's "Noonies" Social Network of the Year Award have resulted in us completely winning the competition! This could be a pretty big boost in hype for our lovely blockchain, perhaps exposing potential new users and investors to our community.
Oddly enough though, the site seems to be accusing us of using fake voting somehow and has a big nasty red banner above the announcement.. I know personally I only voted once.. as with many others I know.. Does anyone have any info on these supposed "fake votes" they are claiming or..?

While the whole "fake voting" discredit smear kind of sucks in a way, I'm not sure any of us actually did any such things in order to deserve being accused of fake voting. I mean if you did, whatever, comment below about how you did it.. But overall regardless of the "fake voting" this is a pretty awesome accomplishment.
I'll perhaps contact them and inquire why or how they reckon fake voting was involved, see if I can clear this stuff up for us. Anyways ladies and lads, we won it. By more than 1000 votes to boot! Very nice!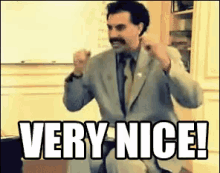 ( a borat .gif celebration )
Great Work, Fellow Steemsters!
Come Check Out Steem-Roller.com 1% Dice Game
Play or Invest!
---
Need to get in Contact with KLYE?
Join the Official #KLYE Discord Server Today!