Despite many promises of never putting hands on funds of users since some days people with legacy account were writing that their funds are locked until they give their IDs.
Since Polo is one of STEEM exchanges you may be one of those hurt..

But on the other hand if you are my loyal reader you should be out of Poloniex since a year as ive quit it exactly may 2017 then you should see..


and just laugh!
Today Poloniex confirmed, if you dont pass KYC you can not withdrawal anything.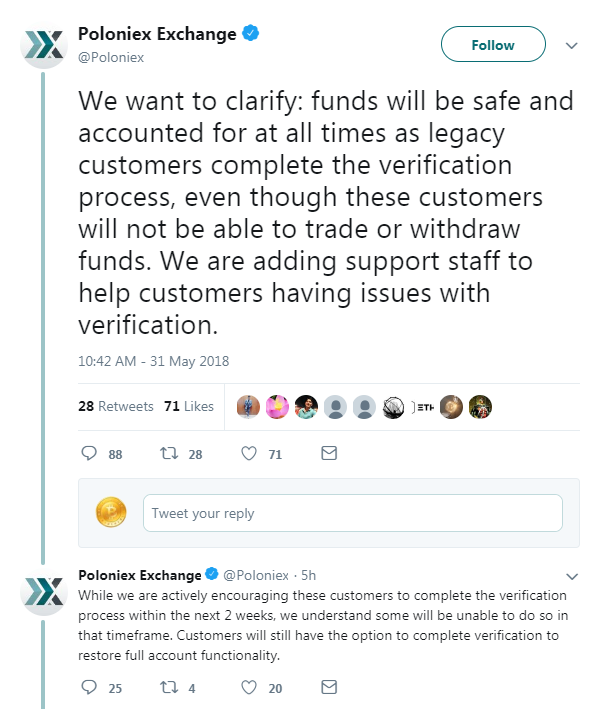 So if you have money there and even dont care of KYC you are still in trouble peopel report it takes a month and Polo itself speaks of 2 weeks.
Markets

Where i suggest trading?
All checked with big deposits and withdrawals, no issues so far.