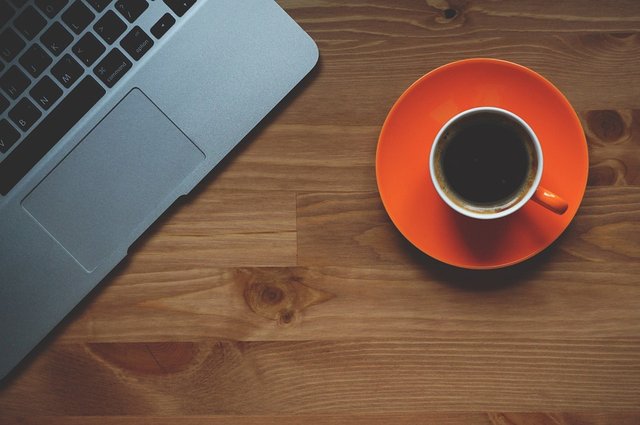 The landscape of the Steem blockchain has been morphing recently. Over the past several months, we can see a significant change in the use of DApps.
Steem is evolving. The way we use Steem is evolving. The DApps on the Steem blockchain are evolving. Everything is evolving.
Everything around us is changing at a rapid pace. If you are paying attention, then you can catch glimpses of the future by looking into some of these developments.
I've been really interested in a handful of DApps recently and as I continue to dive into the DApps, learn how to use them, experiment with them and talk to people who use them, I've been learning so much more about where we're headed with all of this.
In my last post, I mentioned that complex systems can create untold levels of abundance.
They can do this because they are complex. Human interactions can happen on such a grand scale that our minds can't even comprehend the implications of these interactions.
When you combine these interactions with a super-charged online community of people who are instantly connected through a wide variety of mediums and are able to not only interact socially, but also economically.. things start to get really weird!! Weird in the best way possible.
Being active on Steem right now is probably the best use of your time right now. At least from an economic relevance point of view.
It is my belief (and the belief of many others) that Steem is the best possible use of our time economically because of the level of abundance that is being created in this ecosystem.
Many people are curious about how the economics will work on SMTs... For example, one of the most common questions I see is "why will we want to buy and hodl SMTs rather than STEEM?"
Why SMTs Will Be Worth Hodling
Every SMT is going to have it's own use case, reasons for having it and reasons for "vesting" it (or whatever mechanism is introduced for hodling the respective token).
SMTs are going to have value because of community. There is no doubt about that part. Without community, there is no value. Pair community with utility and you have an exponentially greater value.
One community that is rapidly growing which has recently caught more of my attention is @actifit... Actifit is a DApp on the blockchain that is rewarding users for exercising and taking steps daily and then sharing their daily report with the Steem blockchain and Actifit community.
Actifit has a very interesting structure and I'm already becoming obsessed with the implications of it. I see many more "Actifit-esque" DApps being released in the near future with their own use cases, but I see these DApps taking on a similar economic model to Actifit because Actifit is killing it!
(From Actifit's latest post about becoming a top 10 DApp on the Steem blockchain):

What really interests me is the way that Actifit is rewarding their users. They are rewarding "Actifiters" based on a variety of metrics, but they are rewarding them with AFIT tokens as well as upvotes from the @actifit account.
One of these metrics that has an influence over how many AFIT and STEEM you can earn is based on your delegated SP and another metric is based on your accumulated AFIT tokens.
Anyways, this turned into a long rant about Actifit, but what I wanted to get at was the fact that having AFIT tokens influences how much income you can earn from using the Actifit platform.
Thus, there is an incentive to accumulate, buy and HODL AFIT tokens.. When they are in the form of a full-blown SMT (when the protocol becomes available) I imagine that we'll see a signficant market for people trying to buy AFIT tokens as well as people selling some of their AFIT tokens for fiat income to actually live their lives.
All of it is very interesting and you have to keep in mind that this is just 1 DApp on the Steem blockchain with 1 type of way to give value to their token... There are so many more DApps that are already out there, so many more DApps that are being developed under wraps and SO MANY more DApps that haven't even been imagined yet. "Exponentialize" that by multiplying those number of DApps by the number of potential (especially potentially unknown) use cases and you get a roughly infinite ;) number of DApps and potential reward structures!
You can tell that I'm excited about the prospect of this future: where the incentive lies in using DApps and integrating them into your daily life and already existing and new passions and creative outlets and actually being able to live on the income that these tokens generate compounded against your hard work on each platform.
Now is the best time to start learning about DApps like Actifit, Steemhunt and others.. Just like mining BTC in the early days, being an early adopter of any SMT/DApp that allows you to earn tokens this early is an incredible opportunity to create a very significant stake without a significant investment.
---
What's your favorite DApp right now?
Is it allowing you to earn tokens already?
If so, then what are you doing to stack up your tokens on there?
Let me know in the comments below!