Over the last couple of weeks Steem has had some postive price action in STEEM/USD as well as in STEEM/BTC. I'm not the one to be all trady and stuff, but I am happy with some movement.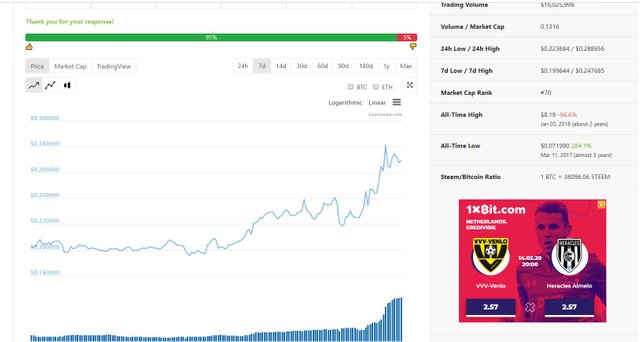 Some nice images from our friends from Coingecko which also see some volume increase over the last following week. I like to think that the upcoing halving might spike some stuff, but if I read some other opinions from crypto critics they are saying that it is all one big bull trap. Who knows who is and will be right, that will be clear in the upcoming months.
SBD is above the dollar again, (not such big news I find because the volume was SO low that is easy manipulation) but maybe the doing of the payments being in SBD again, versus in Steem has something to do with it. Or.....is this the other way around. That when the SBD price rises too much compared to the Steemprice, and then the payments go back to SBD. The bigger brains will know the answer, I will just be observing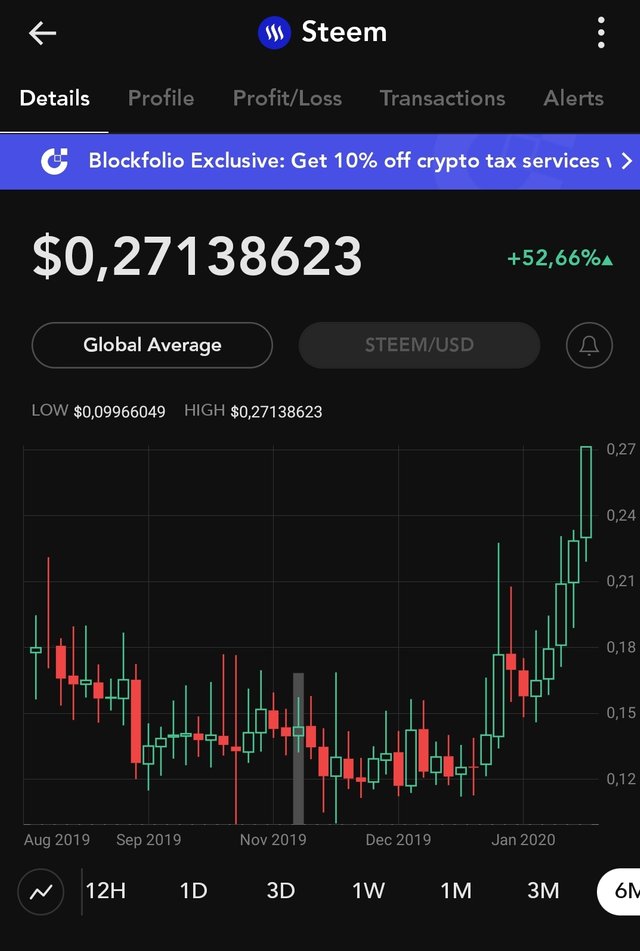 At least the general sentiment over the last half year has turned sort of bullish again, where a simple soul like me would say there is a trend reversal going in overal, and that we are happy with it.
Another good thing about these kinds of spikes? Steem is to be seen again in some lists, after slipping away to the 70's in the coinmarktcap and slowly clombing its way back up. Maybe people see some familiar names popping by again, it might just tickle them to buy some stuff, who knows.
Interesting times coming up! Let's see what happens. Greetings from a non-hater!