You are viewing a single comment's thread from:
RE: Hop a Steemjet to Steem Fest prize results - dimimp the jackass contest results
After reading this i was left with tears of joy in my eyes feeling so greatfulf and fulfilled with your words.
I actually used my 30minutes to read and understand you with the new rules on you post and comment I am a regular offender of spamming on your post but I apologize and I am really sorry because I always want you to see my comment and contribution on you post.
Speaking of the steem fest I surely know and I believe as an sf6 member that I can do a lot of thing in my life with 500 steem that can change my life.
500 steem will not be Enough in Nigeria to process our going and staying to the steem fest but I will appreciate the 500 steem if it is given to me for the production of my new song for steemjet.
I have made several request and plead to be given steem to help me produce my music.
Speaking of my carrier as a civil engineer I have always work hard everyday by day I always seek and pray to God to give me knowledge and wisdom I would appreciate 500 steem to invest in cryptocurrency LTC, EOS to be precise.
Pls sir click this link to watch and listern to my song need help to produce it.
This is the song I made I need 400 steem to produce it
https://steemit.com/dlive/@izuchukwu1506/91349225-a483-11e8-b508-0242ac110003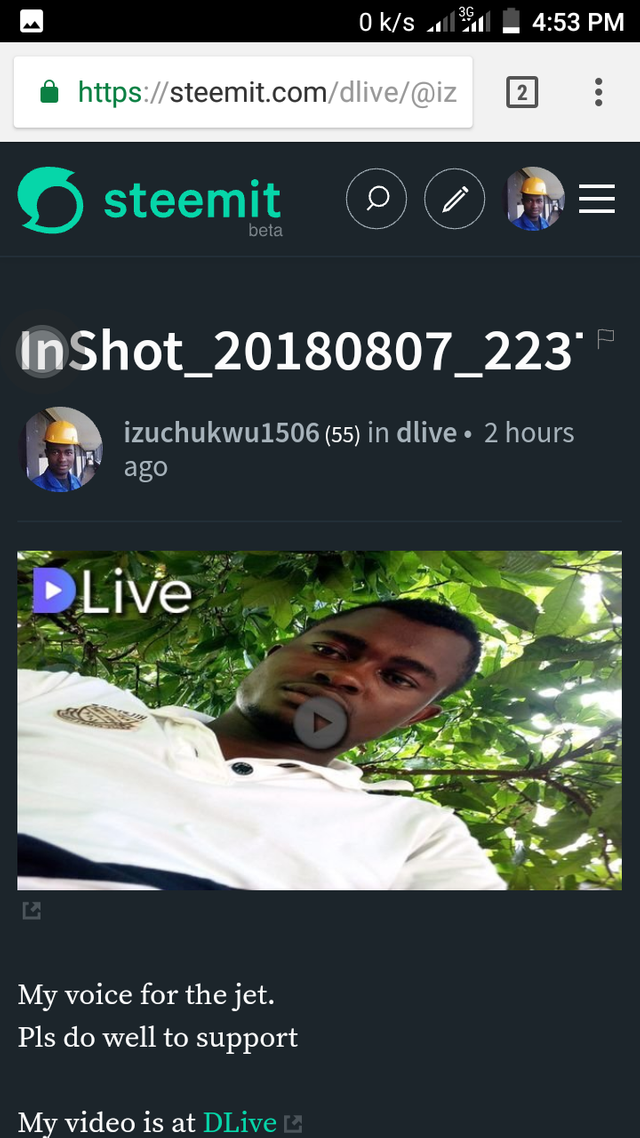 My entry