Drugwars - If anyone feels treated unfair by me... Read following post !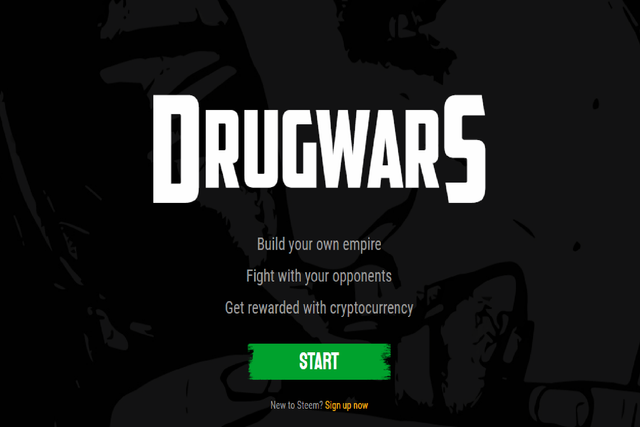 Hello Steemians
Right now I also attack small accounts as they seem inactive, not having understood the game or really don't want to play but just get some steem for nothing.
Further there seem to be many altaccounts.
If you understood the rules how could it be that you leave your account totally unprotected ?
One Rowdy is 600 weapons and shows that your are at least active since your first log-in.
Also upgrading your stores/buildings might show activity.
Since Saturday midnight battle mode is active !!!
I stopped checking every account before I attack because this was to timeintense.
As I don't want to rob newbies the fun to play and the opportunity to play, I will refund you a little if you show some activity (comment-section) on this post (after checking your Steemit-Account).
There is a new App/Browsergame on the Steemit Blockchain:
If you havent joined already, join here:
It is a freemium game, i.e. you can play for free but also invest some Steem.
There is a lot of discussion going on on different strategies how to play the game.
My first strategy was to build up some buildings and to earn some Steem.
As I am an peaceful man and do not like fights or robbing fellow humans, at first I didn't want to attack.
Further it is from my point of view part of the Steemit spirit: "One for all and all for one" and "Succsess for all", especially people who can't afford to invest in Cryptocurrencies and want to build up a little income.
Steemit is mainly a blogging and socialmedia platform, although more and more gaming apps run on the blockchain.
I did lot of work here on Steemit, mainly helping newbies so I am somehow a little in conflict with my conscience going for war and robbing even small and new accounts, but as it is a game and the Steemit Account is not affected by it, I guess and hope it is alright.
You won't succeed if you do not invest some action and time in understanding the whole thing.
You will have to invest some time, action and brain to succeed...
And don't forget: It's a game :-)