😉Dear Steem community,
The Introduction gives a simple overview of Steem Blockchain. Steem is a better choice than any other blockchain platform at this time. Steem has paid out over $22 Million dollars worth of it's cryptocurrencies STEEM and STEEM DOLLARS in the past 1.5 years.
---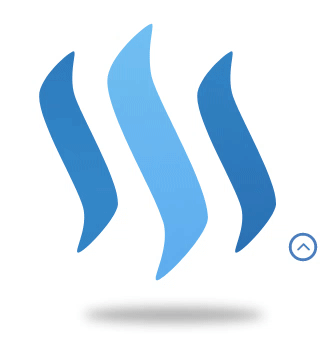 Source PIC: @mkt
---
Everything you need to know about Steem, a social-media network powered by the blockchain. Steem represents a fusion of ideas, drawing from both social media and cryptocurrencies to create a new kind of platform. Anybody can create, share or upvote content on the Steem network, earning cryptocurrency tokens based on performance within the community.
#
Description
Steem
Steem is a blockchain-based rewards platform for publishers to monetize content and grow community. Steem blockchain produces STEEM and STEEM DOLLARS which are tradeable tokens users obtain for posting, discovering, and commenting on interesting content.
STEEM
STEEM is the central currency on Steem blockchain. It's a cryptocurrency or "token" very similar to Bitcoin. You can earn STEEM by blogging, commenting and upvoting content on Steemit, Busy, d.tube, etc. This section of the wallet shows your "liquid" STEEM meaning you can withdraw these tokens at any time. You can also move STEEM to STEEM POWER in a process called "Powering Up"
Market: http://coinmarketcap.com/currencies/steem
STEEM POWER (SP)
This is just STEEM locked up in a way to affect your voting power/payouts. The more you have in SP, the more you get from upvotes and also the more your are able to give out VIA an upvote. It is your power on the site. If you put STEEM into SP , it takes 13 weeks of equal payments to exit SP back into regular STEEM that you can sell on an exchange. Most people put everything into SP if they are long on the platform. The more SP you have, the more valuable your vote becomes. Unlike the liquid STEEM in the first section, SP is locked in unless you click "Power Down"
STEEM DOLLARS (SBD)
SBD is "Steem backed dollars" used to help assist with the economics of STEEM , it creates liquidity and also helps stabilize STEEM value. People on here use SBD to pay for services like @randowhale, @minnowbooster and to tip people above and beyond an upvote for great content or great service to the Steem community. Value-wise, SBD are designed (algorithmically) to equal approximately $1.00 USD. You can earn SBD by blogging and commenting on Steemit, Busy, d.tube, etc. Just like STEEM, this section of your wallet is liquid, meaning you can withdraw these tokens at any time or you can "convert" your SBD to STEEM.
WARNING: Do not convert your SBD to STEEM with the convert function in your wallet! (This action will take place 3.5 days from now and can not be canceled. These SBD will immediately become unavailable. Your existing SBD are liquid and transferable. Instead you may wish to trade SBD directly in this site under Buy or Sell or transfer to an external market)
Market: http://coinmarketcap.com/currencies/steem-dollars
SAVINGS
Provides an extra layer of security to your wallet. Here, you can store liquid STEEM and SBD. Once you deposit liquid cryptocurrency in savings, it takes 3.5 days to remove it.
STEEM and SBD in the Savings section does not contribute to your upvote power.
Estimated Account Value
Shows the total value of all your STEEM + SBD = in United States Dollars. This number fluctuates 24/7. Why??? The value of STEEM changes every day as people trade it. If you're curious what 1 STEEM token is worth right now, Please Click Here!
Power Up
If you have liquid STEEM tokens, you can move them into SP in a process called "Powering Up". This increases the strength of your vote and the amount of curation rewards that you can earn.
Power Down
You can turn SP into liquid STEEM in a process called "Powering Down". In an effort to keep the whole network secure and stable, the process of converting your SP to STEEM happens in 13 installments over the course of 13 weeks. Each week 1/13th of your SP total will become liquid. A important reminder - your voting strength reduces every week you Power Down. Power downs can be stopped at any time.
Transfer
This action is pretty neat. Here, you can move liquid STEEM and SBD to any other Steemit user or a third party cryptocurrency exchange/wallet. Simply click the little carrot drop-down and select "Transfer". You'll then be prompted to enter in the amount you would like to transfer along with the account you are moving the cryptocurrency to. But just user name is not enough if you would like to send STEEM from outside of your Steemit (busy, chainbb, d.tube, etc) account such as from any of the crypto currencies exchanges where you can buy or sell STEEM. Besides your Wallet Address you need to use your "Memo Key".
---
Come for the rewards, stay for the community!
The Best Steem Blockchain Apps:
#
Author
(Website)
Description
1
Steemit, Inc
(steemit.com)
Steemit is a social news service which runs a blogging and social networking website on top of a blockchain database, known as Steem. The service produces STEEM and SBD which are tradeable tokens users obtain for posting, discovering, and commenting on interesting content. Steemit's a creative platform looking to disrupt the monotony of social media. Wasting too much time mindlessly scrolling through Facebook, etc? Get started on Steemit smart social media that pays you.
For Steemit you can also check @steemitblog and @steemitdev
2
Team Busy
(Busy.org)
Busy.org is a non-profit organisation offering open-source projects on Steem , which aims to bridge the gap between the old economy and a new economy giving value back to people. Their goal is to develop the best tools and strategy to bootstrap this thriving eco-system and to enable billions of people to take part in this revolution. They aim to connect everyone to the best social network platform that can bring value back to users in a peer-to-peer and decentralised way using the power of the Steem blockchain and cryptocurrencies. I think It is to be the "Facebook of Steem".
For Busy you can also check @busy.org
3
Team Utopian
(utopian.io)
Utopian is the only and first platform in THE WORLD rewarding Open Source contributors and it is doing that with Steem Utopian rewards Open Source contributors for their work. Utopian was born to be Crowdfunding/Crowdsourcing platform for Open Source projects, where everyone, with no budget but a good project, could eventually share it with the Open Source community, get it done and access investments/donations to further improve it. I think Utopian is to be the "Github of Steem"
For Utopian you can also check @elear.
4
@jesta
(Chainbb.com)
It uses many of the same mechanics that steemit uses, but presents the information in a much different way. All posts on the Steem blockchain are available via chainBB, just as they are on steemit. I think chainbb is a great forum to let people post their own post here. It provides a good platform for those who have similar interest to have discussions in the forum. I think dtube is to be the "Bitcointalk of Steem".
5
@heimindanger
(DTube)
DTube is an application fully written in javascript, that runs in the browser, that allows you to upload and watch videos on top of the IPFS Network. Moreover, it uses Steem as a database and enables earning rewards from your uploads. I think DTube is to be the "Youtube of Steem".
6
@zombee
(dManial)
dManial is basically 9GAG on Steem . You can post memes, funny pictures, gifs or your favorite cute kitten pictures. dMania allows you to browse through those pictures in an easy and user friendly way. Because dMania is based on the Steem blockchain, you can make money by posting, commenting or upvoting posts. That means you can actually make money with memes.
7
@zappl
(Zappl.io)
Zappl claims to be the "Twitter of Steemit" and will create a decentralized micro-blogging platform built into the Steem blockchaink. I think, It is a great way to give people a simple & easy spin on how Steemit works. No need to create a very long blog. Just post a few words and give Steemit a try!
8
@prc
(dsound.audio)
A decentralized sound platform using Steem and IPFS. A decentralized sound platform using Steem and IPFS. DSound is a web application that I developed in Javascript, that allows us to upload, listen and discover music and other sounds stored on top of the IPFS Network. It uses Steem blockchain as a decentralized database, which allows authors to earn rewards in SBD cryptocurrency.
9
@steepshot
(Steepshot.io)
Hear is another great platform found for us to earn money in steemit that is steepshot. It was completely based on Steem block chain. It is an app for sharing our lifestyle. Here we can share our photo and can earn STEEM & SBD .
10
@dlive
(Dlive.io)
Dlive is the first decentralized video live streaming platform on Steem! It can be seen as the Twitch on the Steem blockchain including, but not limited to, gaming contents. You can learn more through this link: https://steemit.com/dlive/@dlive/dlive-the-first-decentralized-live-streaming-platform-on-steem.
11
@good-karma (eSteem)
It is mobile and desktop application for Steem blockchain. eSteem is offering some of the unique features (Bookmarking, Post Drafts, Image upload/capture, Personal Gallery, Notifications, many more).
12
@jesta (Vessel )
Vessel is a desktop wallet for the Steem blockchain, which can be downloaded and run on your computer. Vessel is free to use and open source, and is designed to be a way to help secure your account. While using Vessel, your keys/password never leave the app, transactions are signed locally, then broadcast to the blockchain much like any other downloadable cryptocurrency wallet. With Vessel, you no longer need to trust your web browser while performing secure actions with your account.
---
If you like my work kindly resteem it to your friends. You may also continue reading my recent posts which might interest you:
---
Thank you for coming on board and making this an even more beautiful community, enjoy !
Have Fun & Steem On!
@hien-tran