The 4 hour chart is the one to watch as Steem is making a move.
Steem broke through the 20 unit moving average to the up side there is some resistance at $0.85 but if Steem moves through that level it will move to the $0.90 mark.
It would be nice to see Steem above the $1.00 level again.
We are not trading at this point, and just HODLing our Steem and Bitcoin.
4 Hour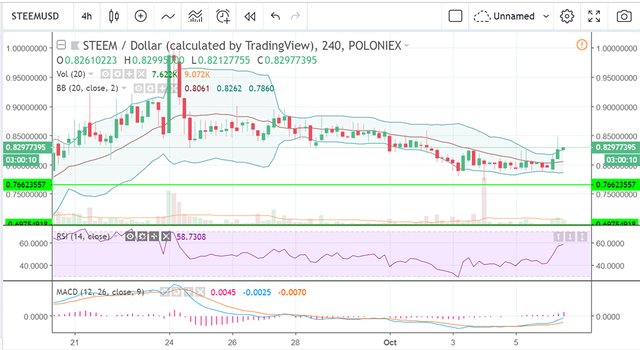 1 Day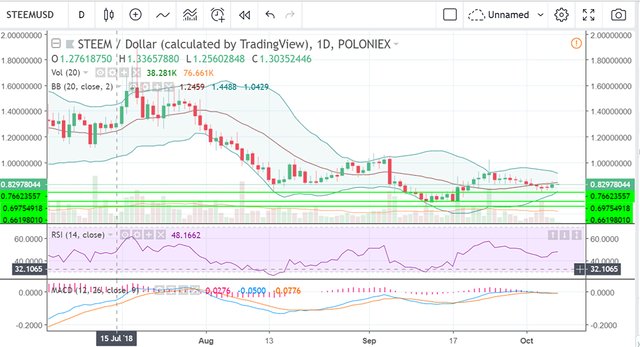 If you don't have a Binance account, and like our posts, and are going to set one up (especially to trade STEEM) we would appreciate if you support our efforts by using our referral link. It doesn't cost you anything and it helps fund our efforts. Mahalo.
Click here to set up your Binance account
(We are not professional traders this is just our opinion. The above references an opinion and is for information purposes only. It is not intended to be investment advice. Seek a duly licensed professional for investment advice.)