You know, I been reading a few posts recently in regards to STEEM and what a bad idea it is. Fair enough to have that opinion, each to their own, after all. But that doesn't mean there's another side to that argument and we're all well within our right to express that. Coz I feel the exact opposite. I feel these prices are extremely low and buying up from here as well as cost averaging downward. It's a solid plan and makes quite a lot of sense. From my perspective anyways.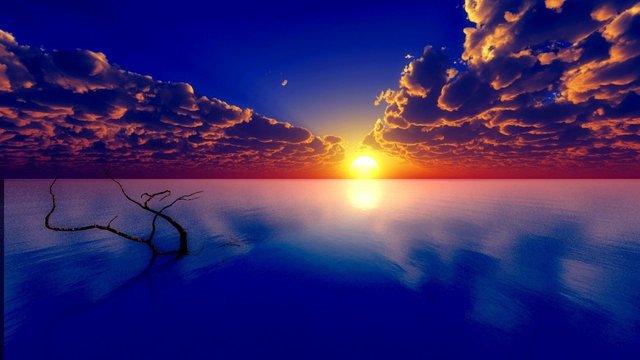 ---
In case you've just got here, STEEM is getting a overhaul. In that, I mean a couple of core underlying concepts that many are already used to on our blockchain, are being tweaked to shift the overall mindset. The "exchange" of value narritive is coming to the fore. The adoption of a business model ideology, similar to the one exemplified as the runaway success story on STEEM that is "Splinterlands". Through the emergance of SMT's (which I now believe to be actually deliverable in the near future), many other such Dapps will get the same oppotunity. The vision of an eco-system builf upon the foundations of STEEM is no longer a dream, but one we can clearly see is being realized through the advent of so many new and innovative development projects choosing STEEM as their base of operations. Actifit, Steemhunt and Appics to name but a few.
So I ask you, why the hell "not" believe in the future success of this blockchain? I mean, I get the mentality behind other dubious ventures in life. Thinking of joining Scientology? Maybe not. Why not invest a large portion of funds into Bitconnect 2.0? Maybe not. Some things in life have certain hallmark attributes that scream "trouble" ahead. But why does building a portfolio in STEEM fall under the same umbrella of delusionality and madness? The community is in place, the technology is sound and literally works "out-of-the-box" and developement on the blockchain is in full swing. The only problem we have is the price. But wait a minute. Price can go up, it can go down. So who can indisputably tell me that the STEEM price will never recover from here? Exactly.
I know we have issues. But I also see them being worked through. I see the culture of STEEM changing in a dynamic and economc way. Sure, HF21 is around the corner and many people are worried about that. But that has nothing to do with whether this place wll succeed or not. To me anyways, it makes sense to believe in this blockchain and thus invest in that belief. We are far from a dead project and have massive room for growth. From a personal standpoint, I'm looking to a bright future and hope that it plays out that way. Stay postive and keep on climbing, my Steemian peepz! :)

Hope you enjoyed this post, please look out for more on the way... (author: @ezzy)
---