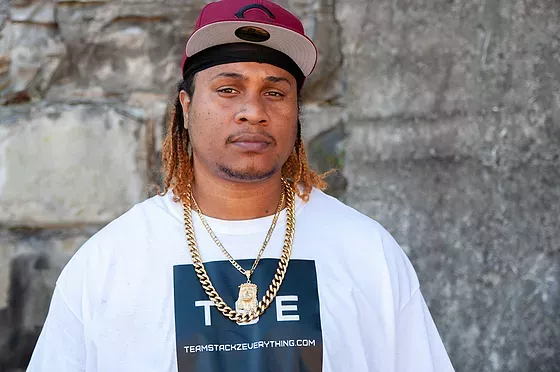 I met @rest100 through @jonny-clearwater while playing Dead Before Daylight.
When you meet someone interesting you know it pretty quickly and after looking into everything he is involved with, and utilizing the blockchain, I had to get him on the show.
Team Stackz Everything
From the East Coast to the Mid-West the conglomerate that is now known as TSE - Team Stackz Everything. Has a driven force to bring back originality in the Rap/ Hip-Hop Culture.
REST 100
( Revolutionary - Emerging - Surviving - Tragedy)
R.E.S.T., born in Staten Island and raised within different foster homes throughout New York. His rap name R.E.S.T stands for Revolutionary Emerging Surviving Tragedy. He is the CFO and Co Founder of Team Stackz Everything Inc.
Despite his many disadvantages in life he has literally risen from the ashes to build his own empire. Serving his community through the youth and many other sponsored organizations, REST has been able to achieve what most would describe as the impossible. Proudly representing his music and positive effect on those surrounding him REST was honored with his own Proclamation day in the city of Cincinnati OH. ( November 6th )
For more information and social media links visit:
https://www.teamstackzeverything.com/rest100
There are different strategies for "making it" here on the Steem Blockchain. I always value those that do something off the blockchain and bring it here to utilize the community and rewards structure. These are the people that have a skill off the blockchain, bring it to it, and add value to the community.
Be sure to check out the music video he recently posted on DLive:
Problems Official Video Ft. REST100 & Young Fuego
https://steemit.com/dlive/@rest100/1895a941-b2af-11e8-bdf2-0242ac110003
and be sure to check this music video out:
https://steemit.com/dlive/@rest100/c322e412-ad2d-11e8-a78f-0242ac110003
The more I read about @rest100, the more impressed I am. I look forward to talking to him and introducing him to the @DLive community.