STEEM ABOUT TO WIN AND WE ARE IN THE LEAD...LET'S SEAL THIS DEAL!!!
Everyone!!!
We are IN THE LEAD at the BTCC polls and this is the finals. We need everyone to vote, we can do this, 14 HOURS LEFT!!!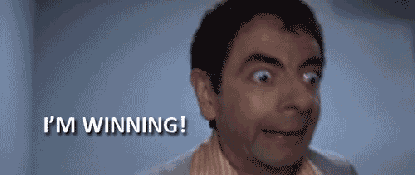 SOURCE
Speaking of the BTCC polls, have you voted?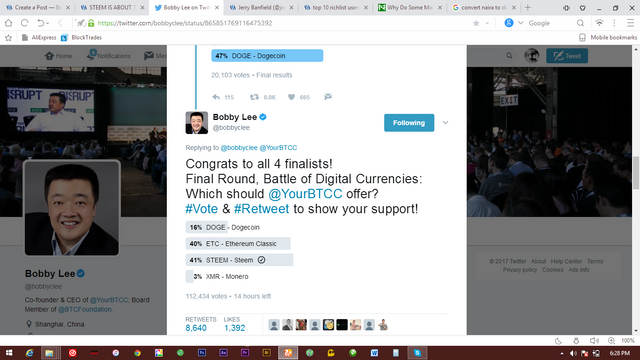 If yes, thank you and tell others about it
Every vote counts! Get your friends and their friends and your enemies to do it.
THIS IS FOR @ned AND THE STEEM VISION!!!
---
"I believe in the STEEM vision, do you?
---
CALLING ON EVERYONE TO RESTEEM THIS POST
SPREAD THE WORD
A vote for STEEM is a vote for WIN
Only together we can do this AS A TEAM..................To STEEMfinity and beyond!
STEEM COULD BE THE NEXT BITCOIN IF WE PLAY OUR PART!
TIME IS RUNNING OUT, NOW OR NEVER!!!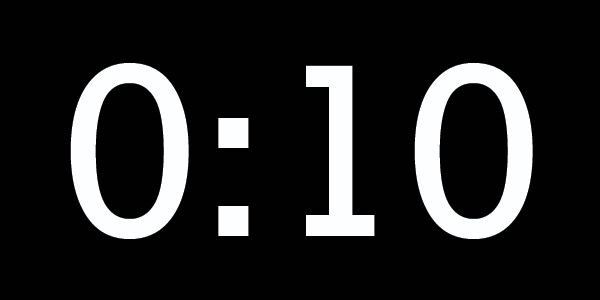 VOTE! VOTE!! VOTE!!!
GET EVERYONE TO VOTE!!!
RESTEEM!!! this post, we must spread the word...
Thank you