Yesterday I noted STEEM had fallen under the 0.2 USD level, leaving it down 97.7% from its all-time high set in early 2018.
I asked if it was time to sell for whatever value could be had, or time to buy as much STEEM as possible? The answer came quickly - we should have sold yesterday!
That's because the price just fell another 8.5%, to below 0.183 USD. It continues to tumble against the other cryptocurrencies, nearly dropping off the top 100 list on cryptocap.com: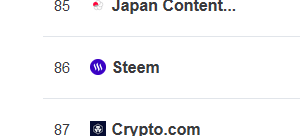 STEEM is traded for mostly in BTC, meaning most people who buy and sell STEEM don't do so from fiat currency accounts, they do so on crypto exchanges, where they use Bitcoin (predominantly). That's why it's more useful to look at STEEM charts priced in BTC rather than in USD.
But here's a price chart for STEEM from day 1, measured in USD: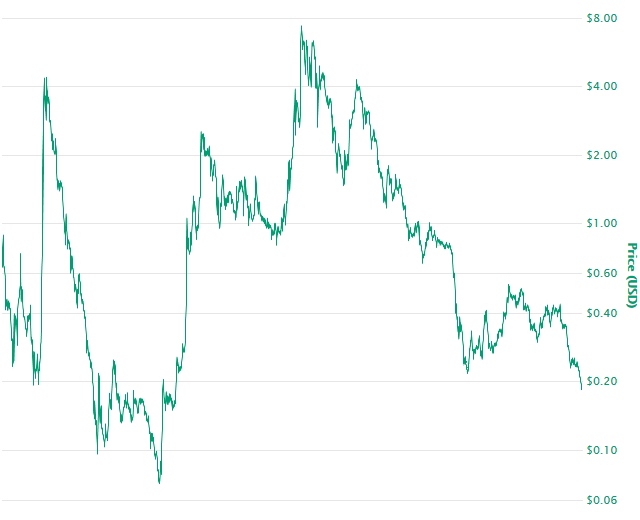 This shows that it has only been cheaper to buy STEEM using USD once - the last few months of 2016 and the first few months of 2017. Before and since, the price has always been higher than it is today.
Priced in BTC, the more accurate measure, things are even more dismal: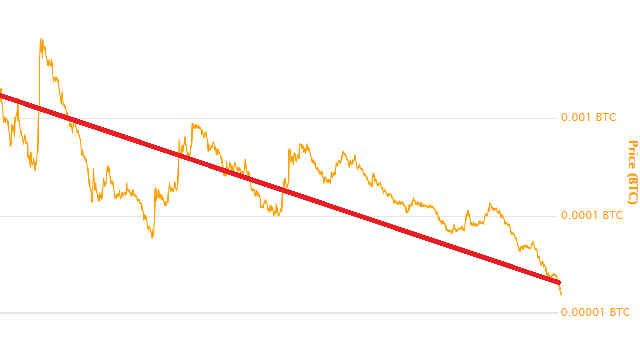 In a constantly-falling market, incentive to hold the currency is very low. If the currency loses 5-10% every day (which can happen infinite numbers of times, since more decimal places can always be added), who wants to store their value in that currency? The reasonable reaction is to sell, either to stay out for good, or to buy back in later at a lower price. This causes supply to increase, as demand is falling, causing a further price crash. This downward spiral can collapse currencies, stocks, and other investments.
This topic is a little depressing but I think it bears covering. Best to be aware of reality than to live in comfortable delusion. These are the facts about the currency we're investing in and working for.
DRutter