This is a minor update, in which I added two more time windows for SBD / STEEM charts, 90 and 180 days, as suggested by @ew-and-patterns.
---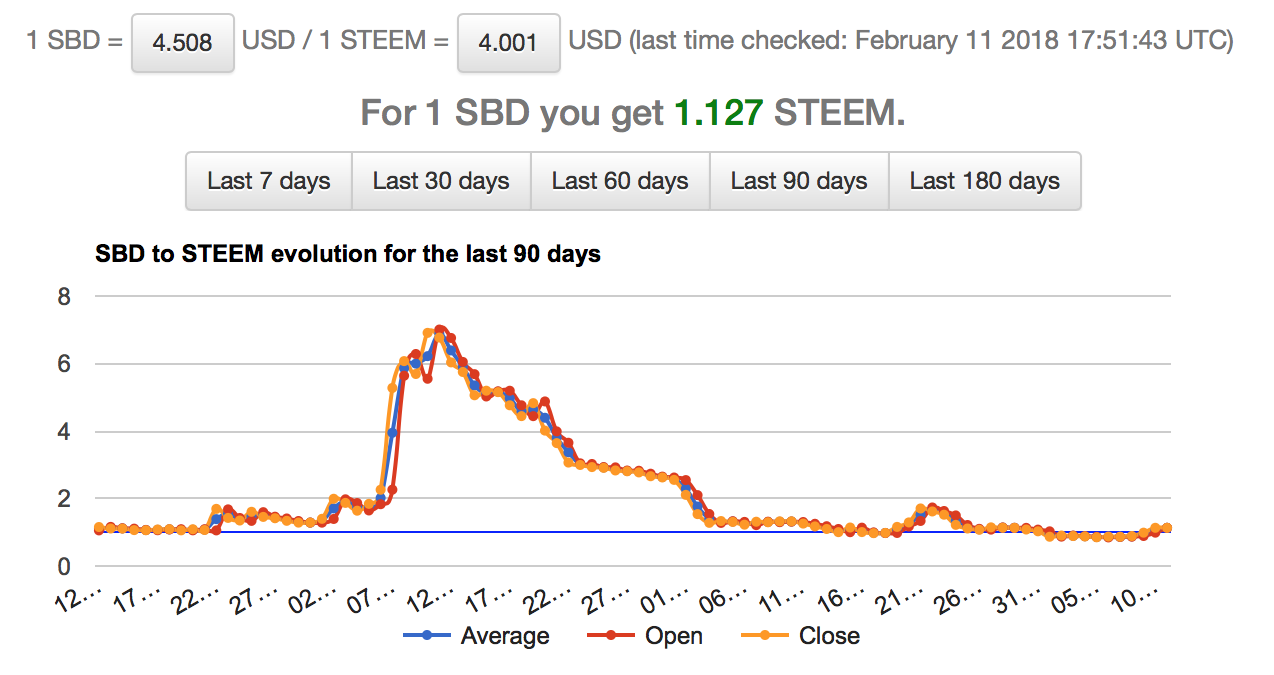 ---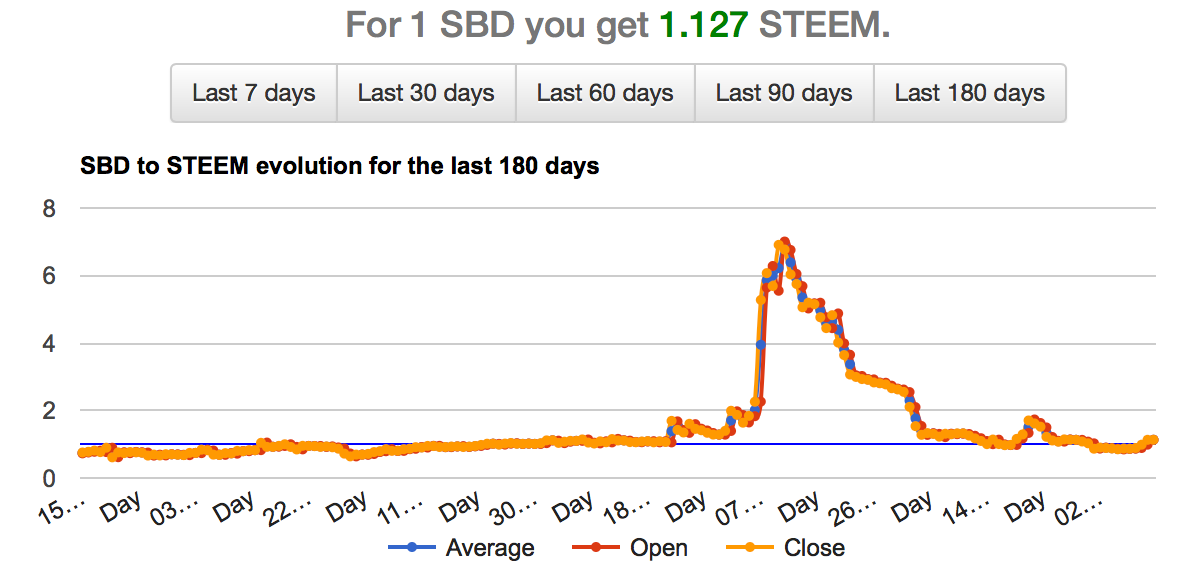 ---
You asked, I delivered :)
I also started to work on a long requested feature: last 30 days winnings, but I have a question: these winnings should include the current pending payouts, or they would be measured from the last cashed out post, 30 days back? What do you think? Let me know in a comment how would you like to handle this.
As usual, let me know your other suggestions, feedback and criticism.
---
I'm a serial entrepreneur, blogger and ultrarunner. You can find me mainly on my blog at Dragos Roua where I write about productivity, business, relationships and running. Here on Steemit you may stay updated by following me @dragosroua.


---
Wanna know when you're getting paid?
I know the feeling. That's why I created steem.supply, an easy to use and accurate tool for calculating your Steemit rewards
It's free to use, but if you think this is a useful addition, I'd appreciate your witness vote.
Thank you!
Psst: new to Steemit? Start Here