I love to browse through specific data, especially on those Mondays when markets seems not to know in which directions they want to head. Like this Monday, for instance.
One of the most interesting changes during last month, going completely under the radar, is the growth in market cap of altcoins. Coupled with the loss of dominance of Bitcoin, this paints an interesting story. But more on that a bit later, for now let's look at the charts.
So, here's the dominance chart with a snapshot taken on March 18th, almost a month ago:
---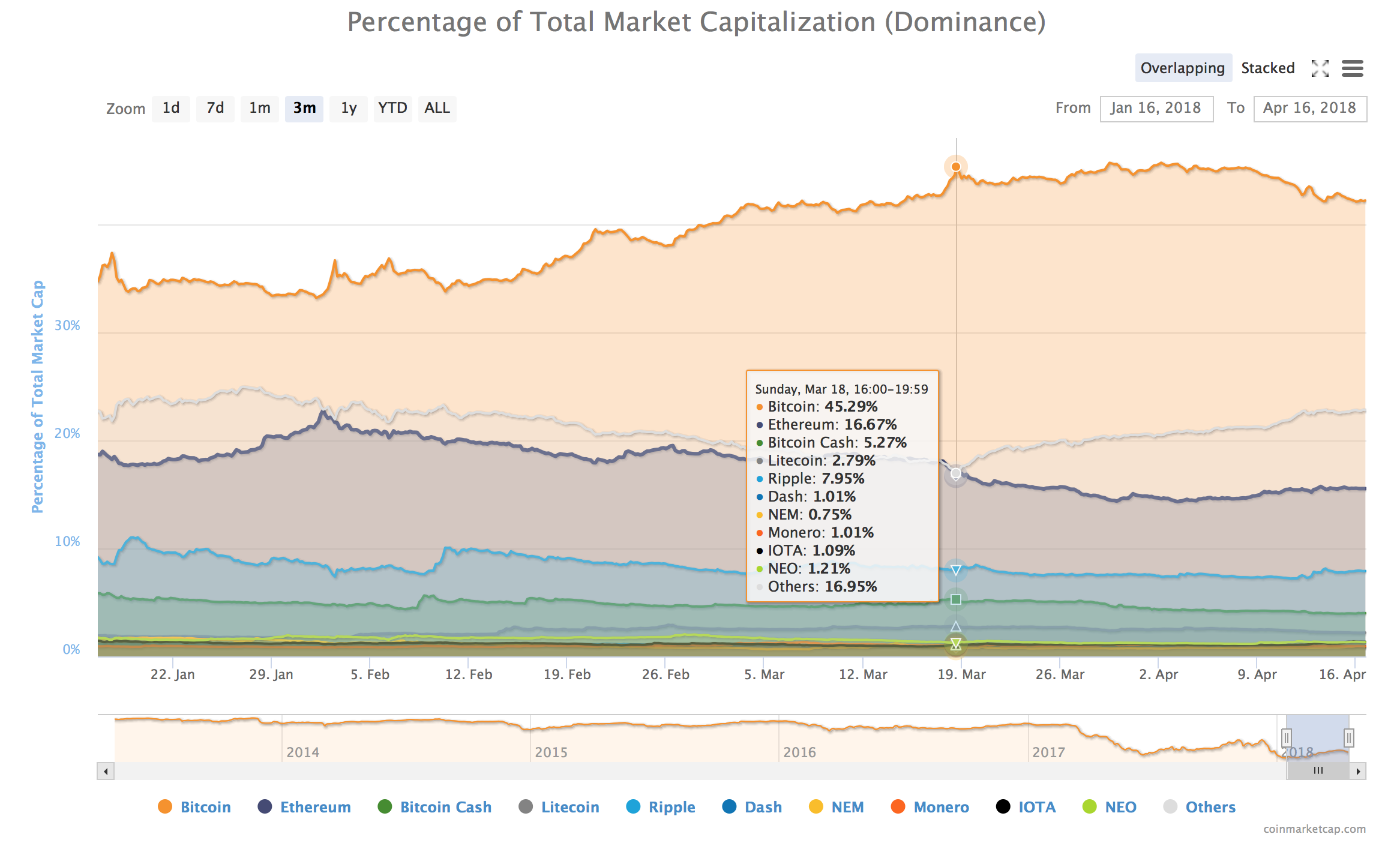 ---
And here's how this chart is looking now:
---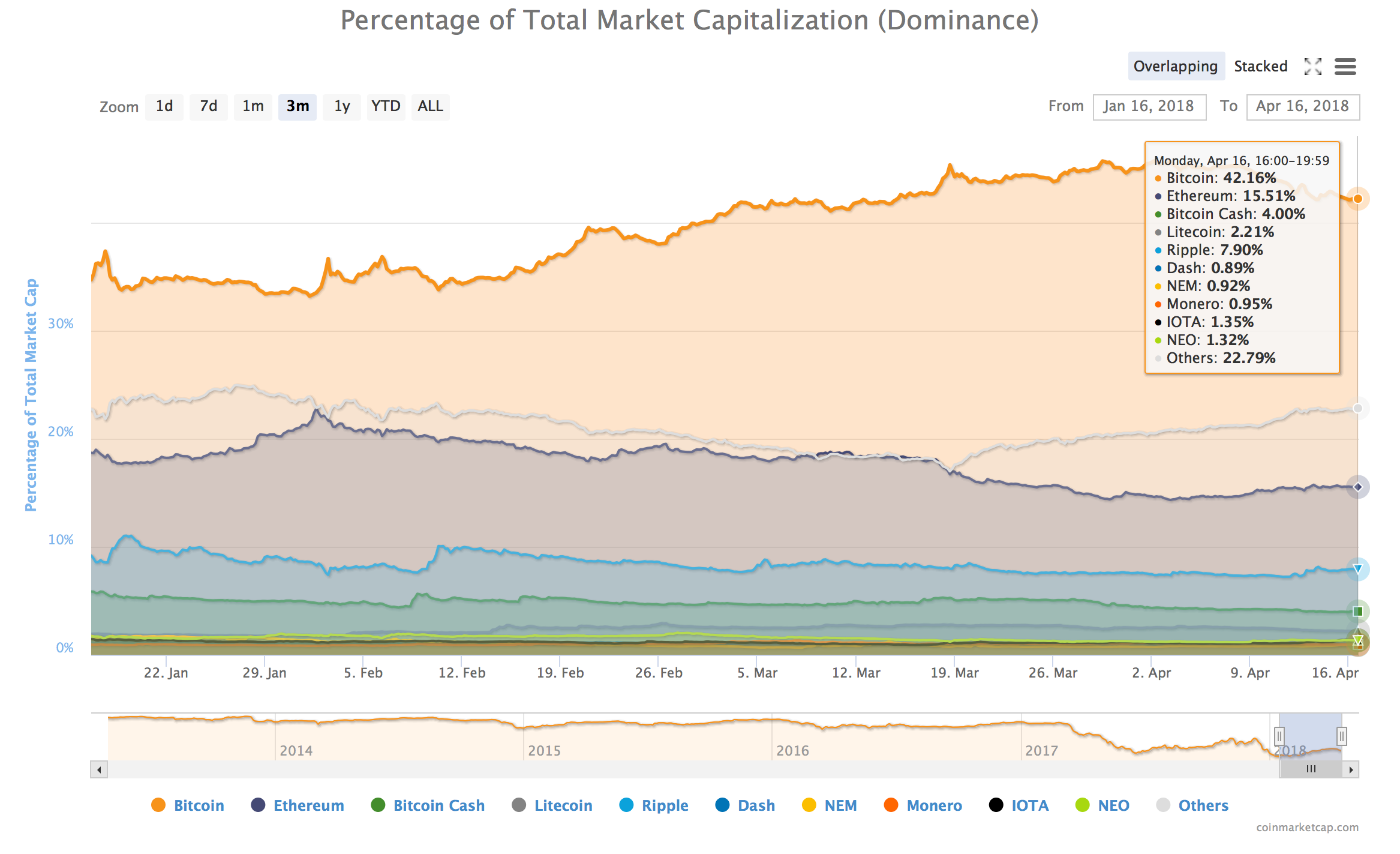 ---
Let's make it a bit clearer.
The losers:
| Token | Percentage lost |
| --- | --- |
| Bitcoin | 3.13% |
| Bitcoin Cash | 1.27% |
| Ethereum | 1.16% |
| Litecoin | 0.58% |
| Dash | 0.12% |
| Monero | 0.06% |
| Ripple | 0.05% |
The winners:
| Token | Percentage gained |
| --- | --- |
| Others | 5.84% |
| IOTA | 0.26% |
| NEM | 0.17 |
| NEO | 0.11% |
The top 3 losers, Bitcoin, Ethereum and Bitcoin Cash, are accounting almost for the exact increase for the gainers, which is Others.
What does that means is that a significant amount of value is shifting from the "grandfathers" of crypto into newcomers. This may happen for any of the following reasons, or for all at once:
people are trying to hedge the bear market of Bitcoin and they're moving their funds into specific alts
some of the successful ICOs of last year are creating a "community" effect, which drives the early investors to keep acquiring tokens in these new ventures
some of the projects launched 1-2 years ago are gaining traction and they become attractive as an investment (among them, STEEM, obviously)
Now, this Others includes tokens like STEEM, which will fall under the "successful projects" above, or EOS, which will fall under the "successful ICO" above. But there are also other tokens, like ZCash, Binance Coin, Ethereum Classic, Lisk or Nano. All of these are attracting value from investors, suggesting traders are considering them a worthy hedge for the bear market of Bitcoin.
And all of this is happening more or less in secret, if you don't know where to look.
---
I'm a serial entrepreneur, blogger and ultrarunner. You can find me mainly on my blog at Dragos Roua where I write about productivity, business, relationships and running. Here on Steemit you may stay updated by following me @dragosroua.


---
Wanna know when you're getting paid?
I know the feeling. That's why I created steem.supply, an easy to use and accurate tool for calculating your Steemit rewards
It's free to use, but if you think this is a useful addition, I'd appreciate your witness vote.
Thank you!
Psst: new to Steemit? Start Here