Chronicle Of The Foretold Steem Deaths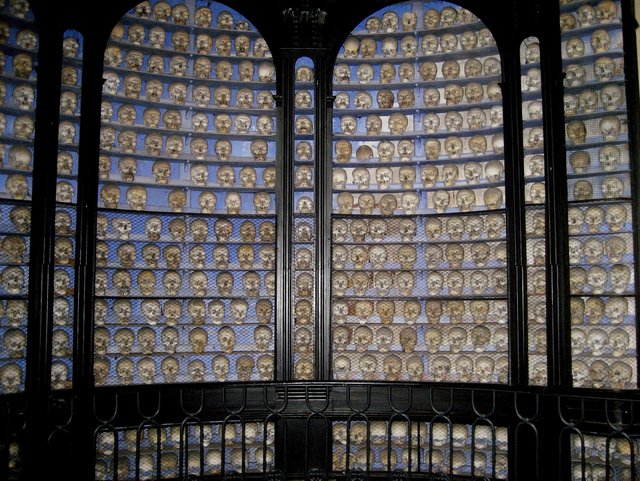 Steem is a strange realm. It is difficult to enter (register). If you are in, you see a very different reality than promised ("we pay you for your content"). And if you look deep around, you see the population, the "Steemians" just want to kill each other with their weapons – the flags.
I think the worst danger on Steem pages is the risk of flag wars. Here you are my concerns.
Voting power is power, voting power is wealth, voting power is money. That's because man people are selling it. Much more than you think. Much more than use bidbots. A bidbot user can use the votes of hundreds of persons.
The same can happen with flagging capacity, flagging power, flagging pool or how it will be called. People will want to use or sell their flagging power, also if it is not really necessary.
People are selfish and egoist. Most of them will want to convert their "flagging power" to profit. They will sell their downvoting power as they do now with their upvoting power. Or, if they can't sell it, they can make small favors to friends or community and help them in flagging wars.
I suppose all people can flag and ruin others in the future, also if they don't write anything. Without publishing anything. These flaggers can't be flagged, because there are no posts. People without any talent or affliction to any science or arts, any work can enjoy their destructive instincts.
You can make a new account, new identity relatively simple on Steem. (Sending Steem to some exchange and send it back to another account.) People can take anonymous vengeance for anything they take as an insult.
By the developers the "downvote pool" will be "10-25% the size of the voting mana pool". But knowing human attitudes I think many angry people, people seeking revenge or people who try to force to other behavior, to scare away the downvoters, will use also their upvote power (if possible) to downvote.
Dead accounts, invisible posts, and comments will be much more frequent.
A bunch of people will leave. Some may be leaving already.
Maybe Steem price will fall lower. Or skip the next crypto bull market.
The developer @vandeberg has a different opinion, according to which the planned system:
does not give too many additional resources to users that will use/abuse all that we give them and frees up normal users that may not be downvoting to do so without financial penalty.
Economists thought earlier people were rational, they thought rationally. Later, as many theories failed, they invented new theories about behaviors with limited rationality:
Bounded rationality is the idea that rationality is limited when individuals make decisions: by the tractability of the decision problem, the cognitive limitations of the mind, and the time available to make the decision. Decision-makers, in this view, act as satisficers, seeking a satisfactory solution rather than an optimal one. (Wikipedia)
Are HF21-supporters too optimistic or am I too pessimistic (about flagging pool)? Time will tell. I'm afraid people are far from being perfect, they will act sometimes too selfish (selling downvotes) or too emotional (acting out of temper, anger). As far as I know, psychologists came to the conclusion that "Reward is better than punishment". (Only one source of many.)
To say something positive: The 50/50 percent reward distribution seems to work better than the actual 75/25. It seems that Palnet and Steemleo are providing the proofs.
See my polls about flagging:
Do Flagging Bots Exist?
Would You Sell Your Downvote Power For Profit?
Other interesting reading about HF21:
Seven different ways how HF21 could backfire – @pibara
How The Ancient Vote Selling Worked
(Photo: Pixabay.com)