[Steem talk] Token that doesn't exist
I have not check back my steem-engine for a week, and today I went back in, the wallet value still standing at $28. It sounded like no change at all. Is that a good thing? Not really, because I am still earning those tribe's token over during the week, and the numbers of unstake token would worth something.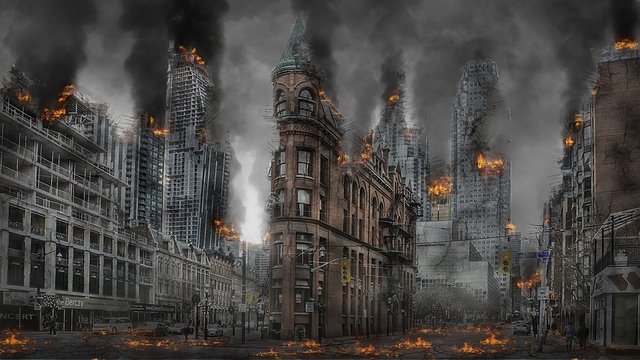 Source from Pixabay
It's sad that despite #steem price had recovered some ground and seeing the value of my steem-engine token all losses it's value. Last week it was $28, and this week it's still $28.
It all become so clear for me. The recent Steemit news, all the positive sides, and also the challenging stuff(to put it into positive perspective), could be a good clean sheet for me to start over again. Do I wanna start over again? Can I start over again? Will I wanna start over again? Probably not. I hope those tribes continue to stay on #steem #blockchain.
None of these matter anymore. I'm still earning those tokens, but now it seems like all turning into extremely low value. It could be due to the fact that #steem is gaining strength, and therefore these side chain tokens might as well being sold cheap so people can get out via #steem. There's just too many may be. May be I don't even know how to deal with these #blockchain thing and it's all alien to me. So, two things I'm gonna do.

Heat to #steemworld, go to BALANCES section, choose STAKE TOKENS, uncheck SHOP and BPC, and continue to power up the rest. I don't know what use case for those tokens. Looking at their value makes me feel nervous. In reality, I deal with the finance industries, I dealt with manymore figures above the decimal point, but this is the place that dealt so much with smaller decimal points, it really stress me out. Anyway, I left the shop coins there unstake, so I can try to participate and send as many coins as I can support to. If you do not know, for every 10 SHOP token you hodl, you'll be able to send 1 token out. The more token you've sent, the next day the robot will compile the amount of token sent out and start upvoting for the contributor/curator. The bot SP may be small, but this is #steem ecosystem, any vote is better than no vote.

BPC goes to lake of fire, BURN! If any of you are not aware, #bpc does not allow freeloader. If you did not buy their token, and trying to sell their token for #steemp, you have a chance to get a ban. I admittedly (by accident) used their promotion service (still I paid the token to get vote), and after I earned a ban, only I get some answer from them, which I should not drive past that region without a valid reason(to stake 10k tokens). After a long haul of discussion I decided that's it. Fair enough, they uplift my ban, and I will burn their token instead of selling. I'm the man of my word. No more #bpc for me, and I hope you guys be extremely careful when you sign the document.

After power up, after token burnt, and finally I'm here to witness, a bout a dollar or a dollar and a half cheaper than before, despite after the token burn. Anyway, none of these matter anymore if #steem does not exist. I'm just trying to have as much fun I can at this point of time and forgetting about the company buy over thing. A swap token that does not exist(yet), then it's not up to me to worry.