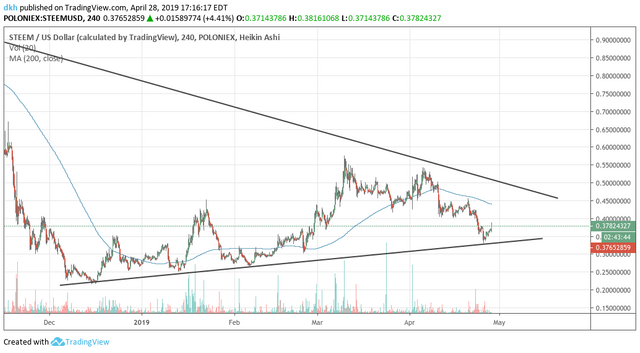 Okay Steem fans here we go..... over the next 30 days the long-term bear trend that started in January 2018 is coming to an end based on time-price technical analysis. Any break-out or break-down will have long term consequences.
In leading people and serving nature,
there is nothing beter than moderation.
Since, indeed, moderation menas yielding early;
Yielding early means accumulating power.
When power is accumulated,
nothing is impossible.
When nothing is impossible,
one knows no limits.
One who knows no limits
can possess the organization.
An organization that possesses the mother
can endure and advance.
This means deep roots and firm foundation:
Durability and longevity through observation of the Tao.