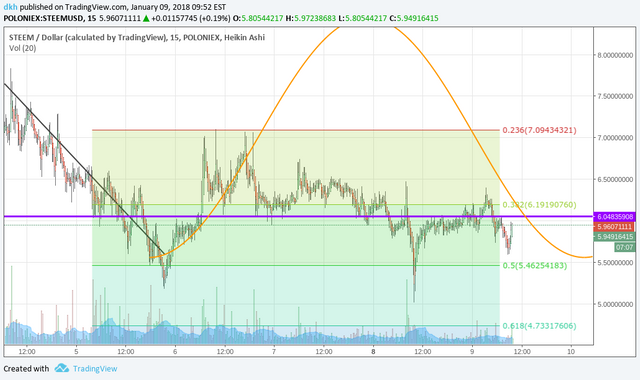 Summary: The price of Steem is moving in an expanded flat channel. I would expect this move to continue to test the 6.04 and 5.46 until 1:00pm when it will hit an inflection timing point.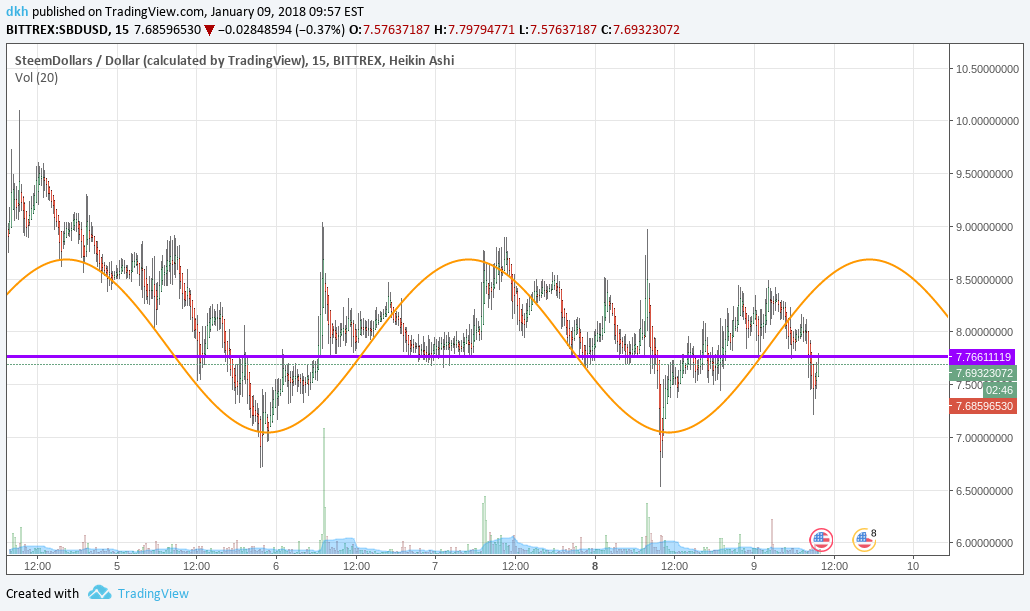 Summary: SBD is also chopping in a narrowing flat, watch for an initial flash followed by an impulse move.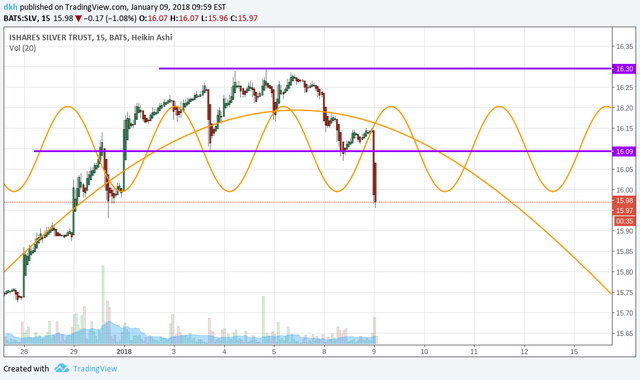 Summary: Silver made an impulse move down based on overnight action. This is a buy zone.