This evening I was reading aggroed's Top 5 reasons to develop on Steem and a thought instantly hit me at the second line:
Users on Steem are able to post their thoughts through a (sic) multiple blogging interfaces and have immutable, protected, free speech. —aggroed
The Steem blockchain is immutable (unable to be changed) but I believe not all data will survive. How so, do you ask?
Let's take a little step back and imagine that you've just made a post. You've hit that PUBLISH button and now you're intermittently refreshing the page to see how many upvotes have come in. With each upvote, the dopamine kicks in and you feel really good about yourself. You re-read your post again, this time "perceiving" how the voter would have felt reading your glorious masterpiece...but wait...there's an error!
Quick, quick! You frantically EDIT the spelling mistake before someone notices and everything is good again. Is it really, 'good now'? Well, an EDIT doesn't really remove the mistake. Remember that the blockchain is immutable. That error is still there, but the frontend is designed to only show the most recent update.
OK, but what's your point? How can some blockchain data be lost?
The image hyperlinks!
The textual data can't change, but that doesn't mean the owner of the server hosting the image has to keep that data. They also have the facility to modify it.
What if eSteem disappears?


Then sorry, @fitinfunfood, the image above is gone.
What is Steempeak decides to call it a day?

Then sorry, @organduo, the image above is gone.
And the same for Steemit, Busy...et al.
Hardfork 21 reminded us of the reliance on Steemit's API servers.
Yes, we may be a decentralised blockchain, but to get to this data, a decent percentage of dApps relies heavily on the centralised Steemit infrastructure.
How do we fix it?
I don't know, I'm just pointing this out 😂
Is it even possible to store image data directly into the blockchain? ¯\_(ツ)_/¯
Maybe someone can answer or suggest in the comments.
Yours truly,
@contrabourdon
---
I'm co-owner of witness untersatz with organduo!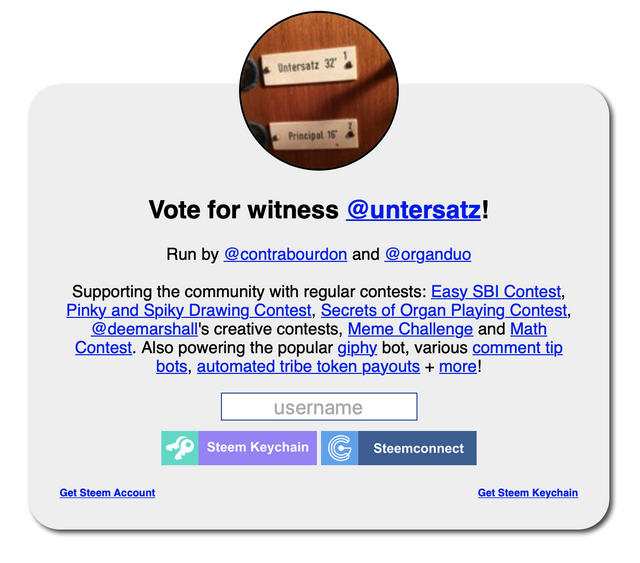 ---