Hello Steemians,
If you've just joined Steemit then you might be wondering about what is Steem and Steemit? Are they different or same? What is Steem Power and Steem Dollar? And how all these things works together?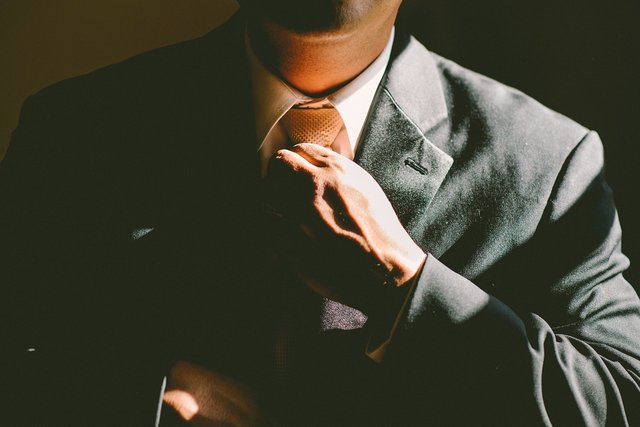 Image
Well trust me, we all felt the same while joining on this social media block. Along with this, you might also feeling very short in posting, commenting or voting due to your low SP (Steem Power) level. If you've just joined Steemit then you might have around 15 SP which is delegated to you by this platform to let you start crowing on it. If you want to increase your SP level by 50 points than it might take few days or weeks. Oops!
So here is a great news for you. How about to learn all these things I mentioned above in just 1 hour of FREE VIDEO COURSE and you will get a certificate along with 50 SP delegated to you upto 28 days for free? This quick mini jackpot will increase your voting power and you can make more posts and comments with this. The more activity means more rewards!
I've attached my certificate below for your reference!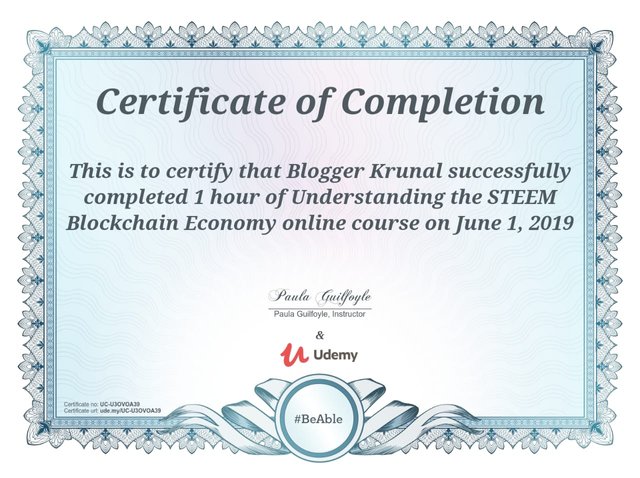 Follow the below steps to get it done.
a) Login on Udemy
b) Find this free video course called Understanding the Steem Blockchain Economy which is instructed by Paula Guilfoyle in simple English with full lifetime access. So you can watch it again and again until you fully understand it. You can also connect with Paula on her Steemit blog @paulag
In this course, along with some basic introduction you will learn more in depth on these following 7 topics.
Steem Wallet Overview
Steem
Steem Power (SP)
Steem Dollars (SBD)
The Internal Exchange
Voting Mana
Resource Credits
c) Once you complete this course, you'll get a certificate from Udemy signed by Paula. Like you've seen above.
d) Attach that certificate in the comments of her recent post and let her know.
e) Once it's done, within a day or two you'll will get 50 SP delegated in your Steemit account to use it upto 28 days.
f) Please use that SP wisely and in a good faith.
g) Act now. This week's entries will close on 11th June 2019. If you lose this chance then don't worry. Keep looking here @paulag. You may never know when you get that chance again!
Note:
This free delegation is open for all. So all Steemians can take the benefit of this. I just highlighted this more for newbies as they might need this the most. If you're having a good following than please resteem this post. So many Steemians can get the benefit of this.