I try not to post too many rants about price jumps, and milestones I'm passing ..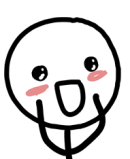 But this is too much, can't hold these feels.
The combination of watching the community nuke Matt Trainer's top trending post down to $0, and then immediately shower @darthnava with love and money for his upcoming surgery was one of the most amazing things I've witnessed in my time here so far.
Being able to give my own donation, vote and resteem towards helping out a long time supporter in their time of need already felt amazing.
Watching the post go from < $100 to over $7K in rewards whilst over $6k usd in liquid funds poured in at the same time was complete insanity. In an awesome way <3

It made me want to take a step back and appreciate how far my own situation has changed in such a short time thanks to the steem community.
I've been here over 10 months now, with a steady rise in followers and support the whole time - but I kept most of my rewards powered up because I believed steem was undervalued.
Even when we really needed money, digging into our steem savings was a last resort.
I've been completely obsessed since day 1, pouring nearly all my free time into steem in one way or another but was seeing only relatively small rewards in the early days.
Even just at the beginning of this year I'm not too proud to say that we've had to ask charities and churches for help with food and fuel vouchers when things got really tight.
We have a pretty limited support network locally, so it was a huge deal when steem began to regularly save the day when the occasional bigger post reward was able to pay for our kids birthdays & christmas presents, or pay for our car to be fixed, and our internet and electricity bills.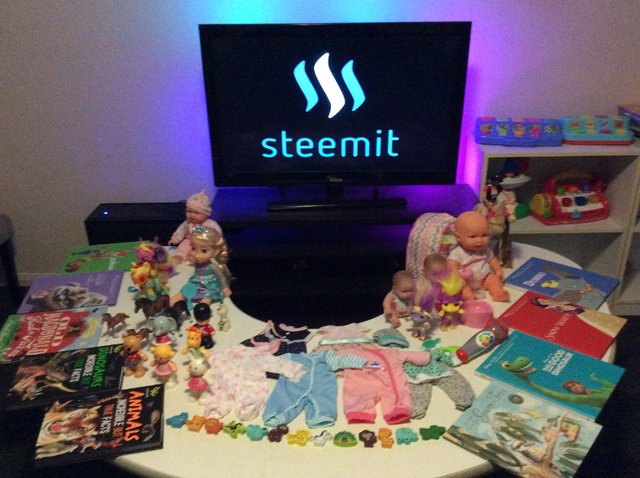 Thanks Steemit you helped us give my disabled daughter an amazing 7th birthday!
It was only 2 months ago that one our car tires busted unexpectedly and that was enough to wipe out our meager savings, and I had to borrow money and power down for the first time.
The community rallied and within about 7 hours I had replaced the tire and repaid the loan thanks to donations and post rewards!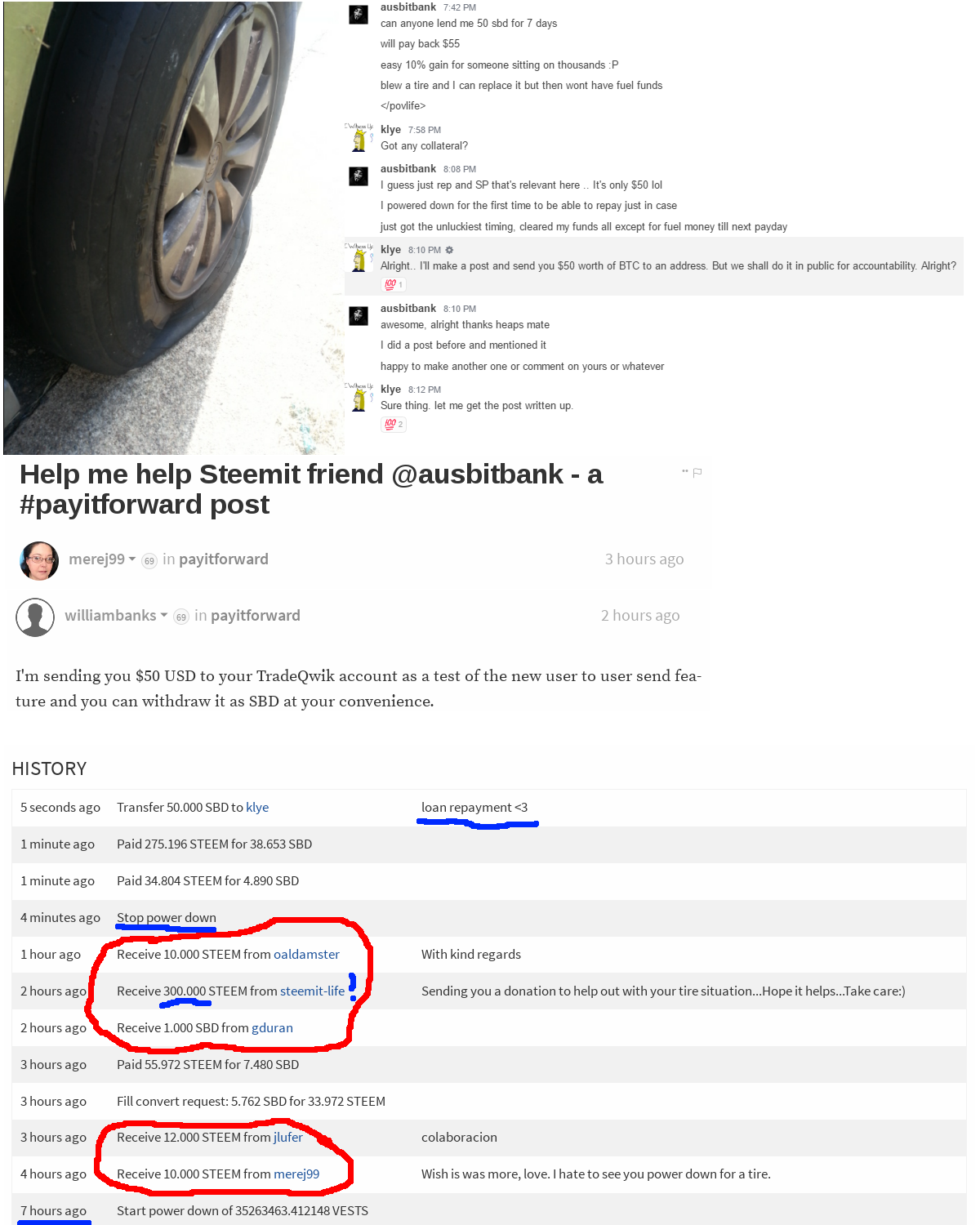 Thanks to your support - loan repaid, powerdown cancelled and tire has been replaced!
Each time these sort of things have been happening its felt like a validation that I'm doing the right thing, and the universe is rewarding and finally things are going to get easier for us.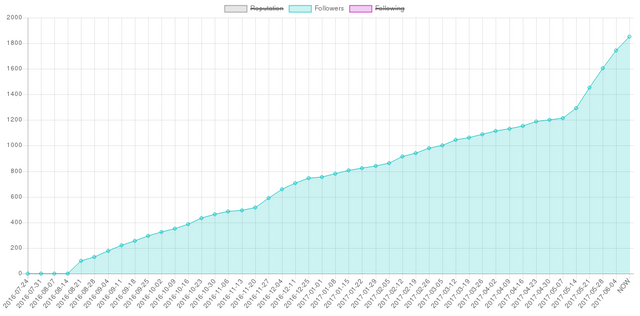 My followers have been growing steadily
I just kept at it - posting, networking, coding, curating and collaborating on projects until I felt ready to take it to the next level and it was only last month that I began my campaign as a steem witness .

I didn't expect to be at rank 31 already !
And this whole time I've been building my Steem Power stash, and trying to get everyone I know to do the same :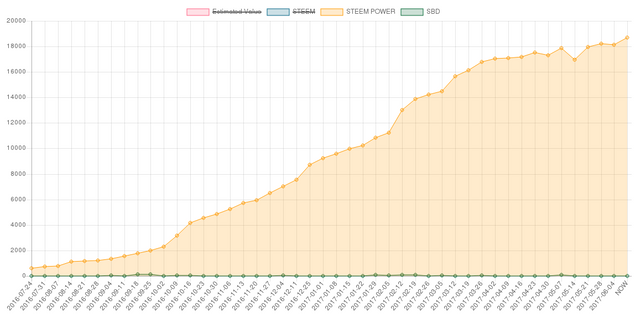 Which makes these next few charts even more satisfying to me :
4hr Steem/BTC chart for Poloniex showing the recent rise for Steem against Bitcoin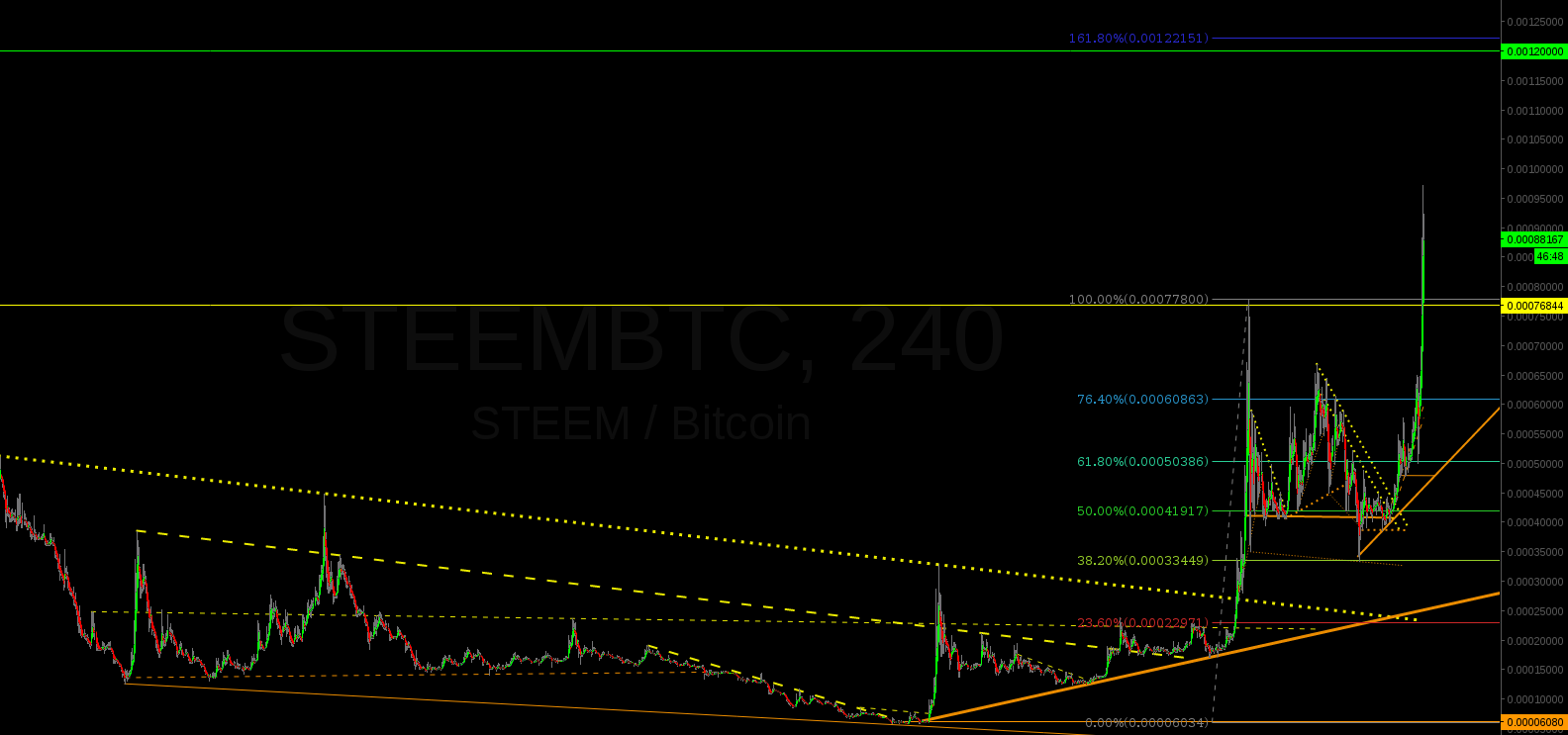 View full size image , View Live Chart
Steem priced in USD on Polo since it was first added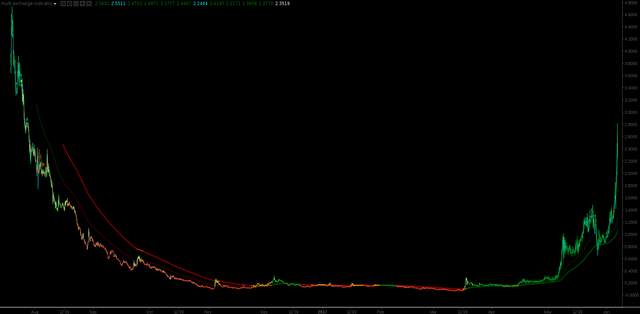 View full size image , View Live Chart
Steem Backed Dollars priced in USD on Polo since it was first added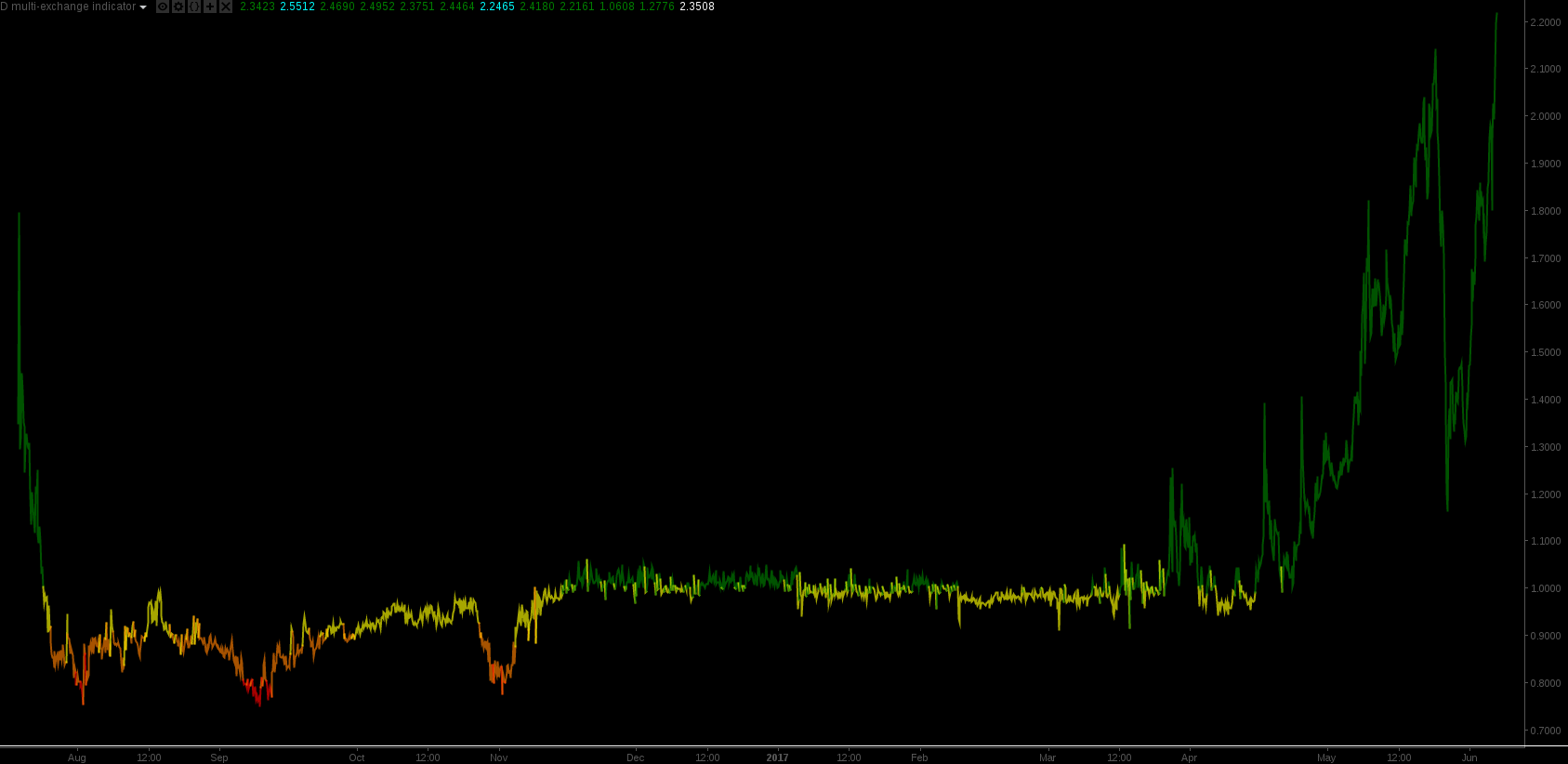 View full size image , View Live Chart
And finally this is where my crypto portfolio sits today - 90% steem, 8% bitcoin and the rest a mix of peerplays, golos, and bitshares approaching 100 thousand Australian Dollars!

The best part ? I still believe Steem is undervalued
I will be holding most of my SP for far higher prices in a few years time - but it's an amazing feeling to finally power down a little so we don't have to stress about our immediate expenses.
Steem has already been the best investment of my time and money that I've ever made, and it still has massive future growth potential from here.
I can finally envision the future possibility of one day owning my own home. Something that's felt like an impossible dream until now, while I'm stuck renting in one of the most expensive countries in the world.
I'll do anything to protect my reputation and stake here after such a long climb - my influence, reach and voting power is priceless to me.
I won't be selling out early on what could be one of the most powerful platforms for free speech and philanthropy the world has ever seen, and I'll continue to do my best to help the platform grow to its full potential.
I don't want to be greedy, either - I have been developing a script to help assist me with regular giveaways in a unique way that I'll give more detail about soon.
I want to use my power in a way that will have the biggest positive effect on the largest amount of people I can, and in ways that will benefit our community in the long term :)
Speaking of long term benefits - I sent my first batch of post rewards off to the Steemfest Travel Reimbursement Fund today :

I still have a full powerdown (~1340 steem) to donate, as well as 70% of my seed announcement post and 50% of the post you're reading now.

Proof of split
I'm simultaneously giving and earning more then I ever have in my life, and I feel like this is just getting started.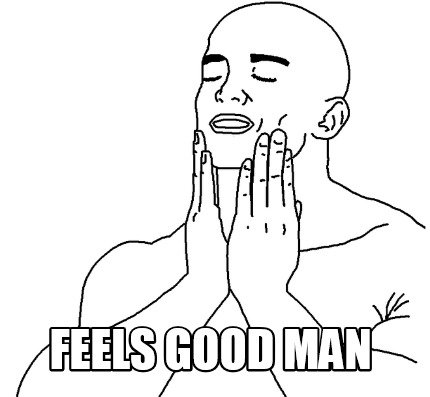 ---
Like what I'm up to ? Vote for my witness!
If you think I'm acting as a positive force for the platform, please consider voting for my witness on this page :
Every vote counts! For more information on how and why to vote for my witness see this post .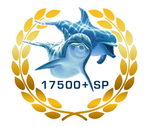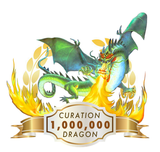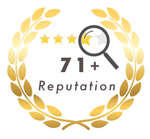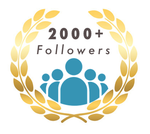 Lets connect !
steemit / twitter / gab.ai / keybase / steemit.chat / patreon
I also made :
steemviz / steemvids / steemcap / steemleak / more tools / post index