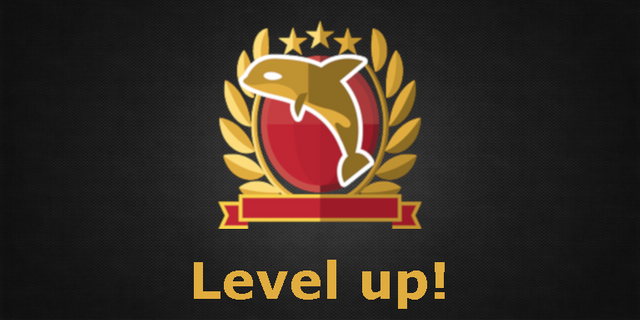 After several years of commitment to the Steem blockchain, I finally became an orca!
I am quite proud of this result because, to be honest, I am more of a worker than a blogger. What's more, I tend to be discreet about my private life, so I do not share pictures of cats or of what I eat last night at the restaurant. And when I travel, I prefer to store memories in my brain than on the blockchain.
It is therefore thanks to a few posts I made about my work as a developer or as a witness that I managed to gradually accumulate a little more than 50,000 SP.
Even more, it is thanks to all of you who supported me by upvoting my posts or by voting for me as a witness.
And finally, it's also by keeping confidence in the Steem blockchain project and by considering my investment in the long term. There have been ups and downs but I have never powered down!
Yes, you can... stay committed!
If I share this with you, it is to encourage all those who sometimes look with envy at the top of the mountain, so that they do not get disheartened.
I too was a little redfish, then a minnow, then a dolphin for an even longer period!
Step by step, by remaining involved in Steem, with the other people who stayed with me as support, with the will to put my skills and knowledge at the service of the greatest number rather than getting rich quickly, I climbed every day higher.
I am not a super-human. If I have been able to do so, then I am sure you can too by giving the best of yourself.
Next step… the whaaaaale! 😅
Here we are! I'm pretty sure if I will reach this next level one day. It might take a bit longer but, as you understood, I'm not in a hurry.
My aim is to use the Steem Power thus acquired to spread it to as many people as possible, so that we can all grow together, hence why I'm ranked #22 by distributed upvotes in the SteemitBoard ranking.
Do you want to help me to reach this new goal?
Then, feel free to upvote this post and/or vote for me as a witness.
Thanks for reading and stay committed!
---

footer created with steemitboard - click any award to see my board of honor
Support me and my work for the Steem blockchain.