2018 is over. Some Steemit users may have stepped out looking for other luck on a other platform that produces more cryptocurrency.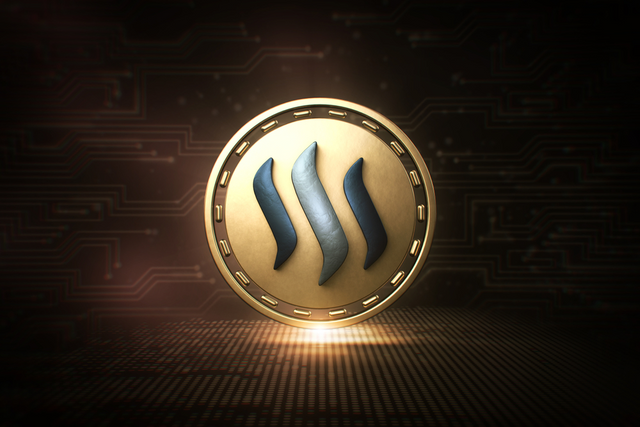 Steem coin
The highest price for Steem was a year ago, IDR 110,473 (USD $ 8.19).
For those of you who already know how to get Steem efficiently, you should still make content in Steemit an easy cryptocurrency mining process, because it's really easy to mine Steem compared to mining other cryptocurrency.
The Global Coin Report says that Steem is one of the 3 best coins that you should keep an eye on in 2019.
STEEM is a coin that is also expected to grow in 2019, as its community continues to grow. STEEM uses its blockchain to create an entire group of interesting platforms that can replace many of today's most popular social networks. Creators on these social networks are paid in small amounts of STEEM coins for posting content, but only if their content is upvoted by others.
This is a simple concept, but one that can bring a huge change once the project receives more attention. Some experts believe that this is the future of social networks, where decentralized services will make large companies obsolete. While it will likely take years and years for this to happen (if it happens at all), many believe that this is what the future on the internet will look like.
---
---
---
Regarding the ranking of Steem which dropped quite low in recent months, it also happened to ETHERUM who had lost its rank due to XRP.
Indeed, it does not mean that all coins can win a brilliant position again. However, what is currently needed is community support to continue to trust Steem.
Do you believe in Steem? I believe in Steem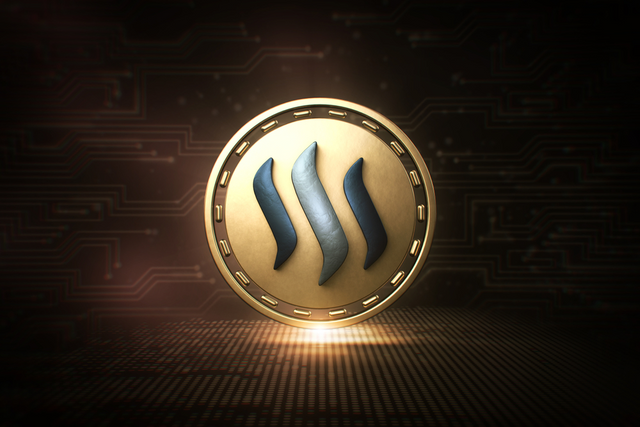 Steem coin
BAHASA: Percaya pada Steem: Salah Satu dari 3 Koin Terbaik yang Harus Diperhatikan pada 2019
2018 sudah berakhir. Sebagian pengguna Steemit mungkin sudah melangkah keluar mencari keberuntungan lain di platform yang menghasilkan lebih banyak cryptocurrency.
Harga tertinggi Steem adalah setahun lalu, IDR 110,473 (USD $8.19).
Bagi Anda yang sudah mengetahui cara mendapatkan Steem dengan efisien, sebaiknya tetaplah membuat konten di Steemit sebagai proses mining cryptocurrency yang gampang, karena memang menambang Steem sangat mudah bila dibandingkan dengan menambang cryptocurrency lainnya.
Global Coin Report mengatakan bahwa, Steem menjadi salah satu di antara 3 koin terbaik yang harus Anda perhatikan pada tahun 2019.
STEEM adalah koin yang juga diharapkan tumbuh pada 2019, karena komunitasnya terus tumbuh. STEEM menggunakan blockchain-nya untuk membuat seluruh grup platform menarik yang dapat menggantikan banyak jejaring sosial paling populer saat ini. Pembuat konten di jejaring sosial ini dibayar dalam jumlah kecil dari koin STEEM untuk memposting konten, tetapi hanya jika kontennya diberi vote oleh orang lain.
Ini adalah konsep yang sederhana, tetapi yang dapat membawa perubahan besar setelah proyek menerima lebih banyak perhatian. Beberapa ahli percaya bahwa ini adalah masa depan jejaring sosial, di mana layanan yang didesentralisasi akan membuat perusahaan besar menjadi usang. Walaupun mungkin akan memakan waktu bertahun-tahun untuk ini terjadi, banyak yang percaya bahwa seperti inilah (STEEMIT) masa depan di internet nantinya.
---
---
---
Perihal peringkat Steem yang turun cukup rendah dalam beberapa bulan terakhir, hal itu juga terjadi pada ETHERUM yang sempat kehilangan peringkatnya karena XRP.
Memang, tidak berarti semua koin dapat merebut posisi gemilang kembali. Tetapi, yang saaat ini dibutuhkan adalah dukungan komunitas untuk terus percaya pada Steem.
Apakah kamu percaya pada Steem? Saya percaya pada Steem.