So this is a harx story to pick sides for. Yes the refugees need help and deserve help.
However a lot of that money was being taken away buy thier government. Like most funding of this type only a small percentage reaches the ground.
So love it or hate it, that money belongs to America and if they decide not to support something they are well within the right to pull funding.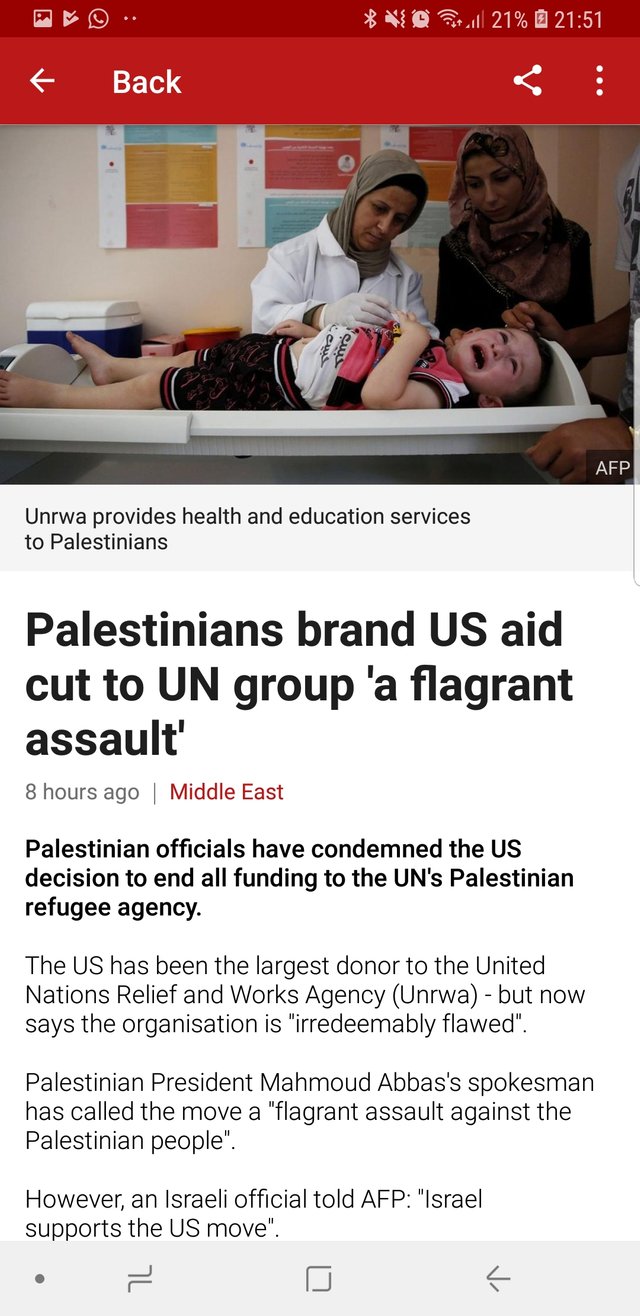 I saw this on the BBC and thought you should see it:
Palestinians brand US aid cut to UN group 'a flagrant assault' - http://www.bbc.co.uk/news/world-middle-east-45381173