You read that right! The gold edition... because, you know, it is the 50th one. I am not giving away gold or anything like that. But, to celebrate, let's look at a reason why steem is the best. So, let's get into it!
Reason # 50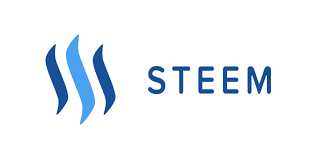 Blockchain Assets are on the way!
The steem blockchain is equipped to hold all sorts of digital assets for us beyond steem, SBD, SMT's etc. We already have our first example of blockchain assets on Steem. They are Steemmonster cards! The beautiful thing about having steemmonster cards on the blockchain, as opposed to hosting the game online, is that the blockchain has an infallible ledger where you cannot cheat, hack, duplicate assets. It cannot happen. So, with digital games like hearthstone, world of warcraft, diablo etc... there are digital assets, but they do not hold value like they would if they were on a blockchain. The other beauty it that these assets are owned by you!
The steemmonster cards are just the first example of digital assets that we can store online. I see a ton of these things in the future. Every game these days can have rare items that would fetch a decent price. On the steem blockchain, the transactions are free and fast, and steem can handle a ton of transactions.
If we look at crypto-kitties. Those are digital assets on Ethereum. In order to trade them, you need to spend some ethereum (gas) on each transaction. The blockchain itself cannot handle near as many transactions as steem so the chain was slow and the user experience not so good. With steem, the possibilities are endless because it can handle a large amount of transactions and those transactions will be free and completed in 3 seconds.
We are just starting to see the potential here, but in a few years, there will be a lot of digital assets on this blockchain, including steem, SBD, SMT's and Steemmonsters!
There you have it, another reason why Steem is the best!