Today is a special edition of my reasons why Steem is the Best series. @timcliff has planned a social media blitz day tomorrow where you are encouraged to tell your friends on mainstream social media about steem. So, today, it is not about one reason why steem is the best, it will be a summary of some of the main reasons why steem is the best. I got some cool infographics too. Since youhave been following my posts for the last 41 days, you know a bunch of selling features for Steem already... So, let's get into it!
Here is an article with the mobilization info for the day tomorrow. ---> https://steemit.com/steem/@timcliff/the-steemblast-campaign-starts-tomorrow-monday-september-3-2018-at-11-00-am-eastern-time-utc-4
Reason # 42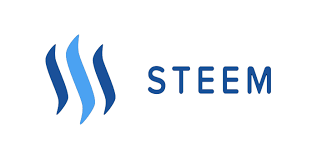 3 second block times = lightning fast transactions
free transactions
easy to use wallet addresses in the form of user names
scalable to millions of transactions / day
still super young - you could be an early investor
awesome community
you get paid to be on social media
your info is not taken and sold to the highest bidder
free speech and no censorship
I got a bunch of free infographics that I got from @samstonehill who says that they are mean to plug steem, so take them and use them!!!