Yes, it has been 47 days. 47 days and 47 reasons why steem is the best. Positivity is a hard to come by thing during bear runs when everyone has to wait another week or 4 until they can finally buy their Lambo. Patience, your lambo is on the way, maybe... well, who knows? What I do know is that steem is a pretty good place to be and I got reasons why. So, let's get into it!
Reason # 47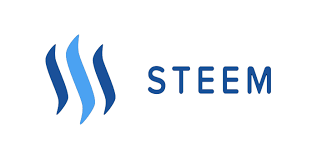 The future is now
The internet was the future. There was information at your finger tips, no restrictions... just go out into the wild and see what you find. Then, over the years, things started to happen. Pretty soon, 5 corporations owned the whole damn thing, you couldn't browse websites anymore, and everywhere you went there were ads, popups and censored crap.
Maybe I am exaggerating, a bit, or maybe I am giving the interenet too much credit in its current state.
Then, come the blockchain. Peer to peer, decentralized and unstoppable. Powered by the people. It is a great step. Our blockchain is not for sale, it is ours and we will fight to keep it good. Steem has the potential that the internet had. Steem can host your pictures, your ideas, videos, songs, artwork, games... WHATEVER! Steem is the internet born again, with some improvements.
Steem can host any content, no censorship (but some warning is nice), no ads, no popups... never. The bonus of this is that now we get paid to be on the internet. Could you imagine in 1998, going on a chat forum and pranking people that are also on the chat forum to prank people (I think that was how it worked) and having your computer spit out money at you? For just hanging out on the internet... you would call me crazy!
That is the update. Steem is the internet in 1997, born again... but paying you to be on the internet. Isn't that the best?!
There you have it... ANOTHER reason why steem is the best!