Hello,

because the Steem price has dropped so much in the last few days, especially today where we have lost almost 16% compared to the price of yesterday, I try to find ideas on how to increase the price.

Many blame this price down on the bots, but this accounts are the ones that are constantly in power down mode and always sell Steem.

Because the market is so saturated with Steem, it is no wonder that the price is so low. A sure thing to increase the price is that every account is no longer powering down. Slowly the market will recover.

Another idea is that anyone who owns an account shall buy at least one Steem, yes, a single Steem that is never to be sold. I always bought shares in the companies where I worked. For some I sold the shares after that and then I knew it was time for me to go. You act differently when you invest yourself in something. The problem with Steemit is that most never bought a single Steem. This pesons can never appreciate the value of Steem. The accounts that always sell and buy other alt-coins are the worst. They do not add value to Steem just drain it.

Today on Discord I suggested in a channel the hypothetical idea that every account should buy 1000 SP as an experiment. Of course, that will never happen, because only the thought of it scares many people. But the idea would interest me, what would happen and how would people act if they had to make an investment. Especially those who moan against the whales. Would they still moan or would they try for the first time to regain their investment in any form and focus on the ROI? I'm curious.

Most do not realize that their accounts have been paid by someone and have no idea how the economy works. The value is always regulated by supply and demand on a free market itself. There is no ifs and buts. Steem flooded the market and this Steem must be bought by investors and who are the best investors, than we, the folks present here.

What do you think of the idea to stop the Power Downs for a few weeks? And how would you act if you bought 1000 SP? Best answer gets a price from me!


Hallo,
weil der Steem Preis so gesunken ist in den letzten Tage, insbesondere heute wo man fast 16% verloren hat im Gegensatz zum Preis von gestern, versuche ich Ideen zu finden wie man den Preis erhöht.
Viele schieben diesen Preissturz auf die Bots, wobei es diejenigen sind die konstant im Power Down Modus sind und auch immer das ganze rausholen.
Weil der Markt so gesättigt mit Steem ist, ist es auch kein Wunder das der Preis am Boden liegt. Eine sichere Sache den Preis zu steigen ist das jedes Konto kein Power Down mehr macht. Langsam wird sich somit auch der Markt erholen.
Eine andere Idee ist das jeder der ein Konto zumindest ein Steem kauft, ja, ein einziges Steem das er nie verkaufen wird. Ich habe immer Aktien gekauft bei den Unternehmen wo ich gearbeitet habe. Bei einigen habe ich die Aktien danach verkauft und dann wusste ich das es Zeit für mich zu gehen ist. Man agiert anders wenn man selbst investiert. Das Problem auf Steemit ist das die meisten nie ein einziges Steem gekauft haben. So kann man den Wert des Steems nie schätzen. Die Konten die immer verkaufen und andere Altcoins kaufen sind die schlimmsten. Die bringen keinen Mehrwert für Steem.
Ich habe heute auf Discord in einem Kanal die hypothetische Idee vorgeschlagen das jedes Konto 1000 SP kaufen soll als Experiment. Klar wird das nie passieren, weil nur der Gedanke daran vielen Leute Angst macht. Aber die Idee würde mich interessieren, was würde passieren und wie würden die Leute agieren wenn sie eine Investition tätigen müssten. Insbesondere die die gegen die Wale meckern. Würden diese noch meckern oder würden es erstmals versuchen ihre Investition in irgend einer Form wiedererlangen und werden sich aufs ROI konzentrieren. Da bin ich mal gespannt.
Die meisten kapieren auch nicht das ihre Konten von jemanden bezahlt worden sind und haben keine Idee wie die Wirtschaft funktioniert. Der Wert wird immer durch Angebot und Nachfrage auf einem freien Markt selbst geregelt. Da gibt es kein wenn und aber. Auf den Markt gibt es sehr viel Steem und dieses muss gekauft werden von Investoren und die besten Investoren sind wir.
Was hält ihr von der Idee das Power Downs für ein paar Wochen zu stoppen? Und wie würdet ihr agieren wenn ihr 1000 SP kaufen würdet? Beste Antwort bekommt einen Preis von mir!
---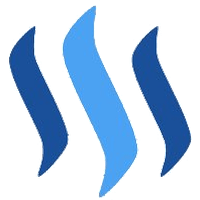 ---