Hello there!
I woke up this morning and checked Steemworld, as I often do, and wondered if there was an issue with the auto-voting services. Usually sleep-time, which has been a bit erratic of late, allows a recharge of a couple of percent voting power but today and after a scroll through the last 8 hours of history, it turns out the voters are working fine...
Yes it's slightly hypocritical of me to say so, as this is my first entry in a couple of days, but the content needs to keep on coming. Now I'm not advocating 3/4/5 mini piles of pooh each day just to prove stake as some are, but something of note, even just a 'hello I'm still here and this is what i got up to today', will do for me.
Short-form content has 'gradually' crept in over the past year or so, I'm ok with that for the most part, even though I struggle a bit with producing it myself. @curie no longer have an unwritten 500 word/4000 char minimum 'rule' (they never had this rule but the curators have loosened word count as criteria), there are less viewers, many tend to skim articles search for the key piece of information/interest, apps like Actifit (with the daily step count reports) are becoming more common, and of course the value of our token has dropped a lot from highs - why bother making an effort, right?
For the future. It's tough right now to have 100% confidence in Steem and Crypto in general, but if there is any hope it's probably best to dig those heels in and keep going. Yes SMT are delayed (again), and the market has looked like a bloodbath for months, but it's not over yet.
Personal pressure
What's my excuse then? It's not you, it's me.
My past two posts have (somehow) been scored #1 by @steem-ua. I'm aware that many don't hold too much weight towards this, and most likely everyone reading this isn't aware of those back-to-back top scores, but for me they mean a lot. Why? because you can't get a high score unless you have engagement - and that comes down to you guys. Thank you.
What the scores do though is add pressure; pressure I put on myself.
For some reason I feel I have to go one better and seek out the next killer blockchain entry (the other's weren't this at all). I spend hours thinking about what I could produce, write notes that end up being deleted, go out and take photos (that also rarely make it to chain), and end up with nothing. Imagine if I only had 2/3 hours a day to Steem, and not the 17 I have right now.
( This post has almost been deleted 3 times already, and some may wonder if that would have been the best option but I'm fighting the urge :) )
So what is this text here for? I guess it's a personal g-up as much as anything else. It could also be serving as a fair warning that 2000 word, 2 days of work, analysis posts may be few and far between and that 4 photos and 4 paragraphs may appear a little more often in my feed for the time being - just not multiple times each day, but if that is your approach, good for you, ya punks :P
It's probably a week that I would have activated the 'stake lock' feature, if it existed. This would serve much healthier (less space, less pollution) than posting multiple weak efforts across multiple alts. to prove stake held, wouldn't it? By the way Taraz, a minimum SP for feature use makes sense - otherwise we could end up with very little content, and I don't think that would be beneficial right now.
Anyway, without this in place, you have this text, and so I should probably end on a super positive note, knowing that some will be reading the final paragraph only, or the biggest text :P #skimmed
Thank you for sticking around and visiting my blog, you rock!!!
Sooo yeah, shorter content without watchful whales/orcas slapping votes around like in the good old days is ok. Folks will remove votes / not vote if this becomes too frequent, or the quality/effort is too low for their liking I guess, or maybe not. I should worry about this less, I know.
Today I promised myself 10 minutes with my feet in the ocean. I've had this fucking laptop on my knees non-stop for weeks and urgently need to earth myself before I microwave my knackers off.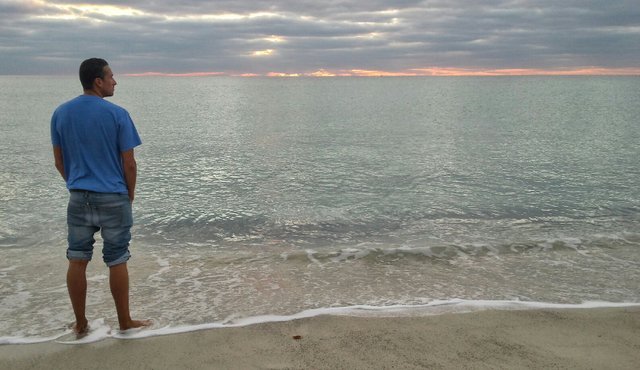 Speak to you later, and have yourselves a lovely day.
Asher