Four years ago, on June 29th 2013, I organised Europe's first person-to-person Bitcoin exchange, called Bitcoin Exchange Berlin (BXB). It was inspired by Satoshi Square, founded by Joshua Rossi in New York.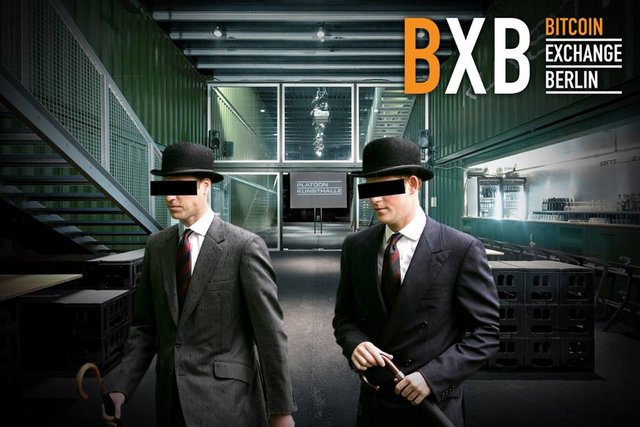 I read about Satoshi Square in the New York Times and immediately liked the idea. In May 2013 I met Joshua at the Bitcoin Conference in San José and asked if we could organise a similar meetup in Berlin. That was a rhetoric question, of course, as meeting up in person to trade coins is not an idea you can protect by copyright, but I always prefer to talk with the original creators rather than just copying their idea. And Joshua was all for it and even offered us to use their trading software.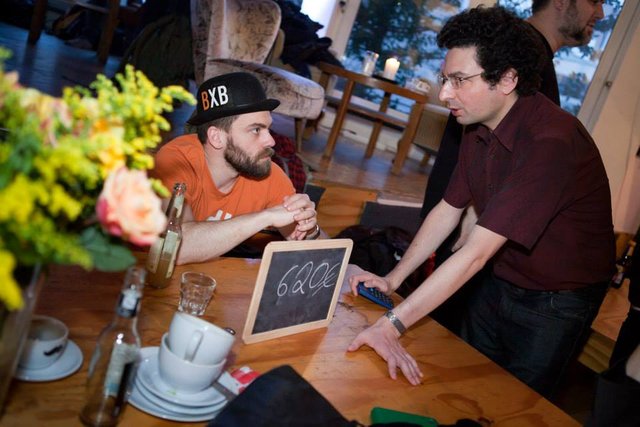 The Bowler Hat, symbol of the BXB
However, we decided not to use any software at all, but be completely analogue. Bitcoin sellers would be recognised by a bowler hat, like traders wore them in the City of London in the old days. We bought a couple of bowler hats in an online store for carnival costumes and also provided blackboards and chalk, so that sellers could write down their "ask" price.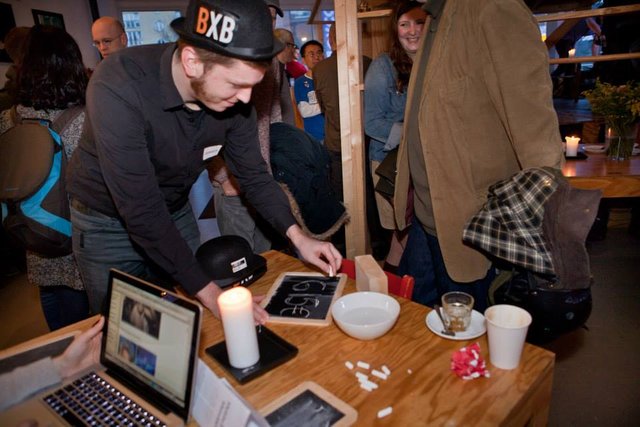 Blackboards and chalk
Our first venue was Platoon Kunsthalle in Berlin-Mitte, an amazing venue entirely built from freight containers. For some years they organised exhibitions, parties and street food markets (unfortunately their Berlin venue is now defunct, but they continue doing cool things in Seoul and Mexico City). But when the German news magazine Der Spiegel ran an article about us, they caved in, as they considered Bitcoin to be too political for an art gallery. So we had to move our venue, first to Betahaus, then to Hubraum Berlin.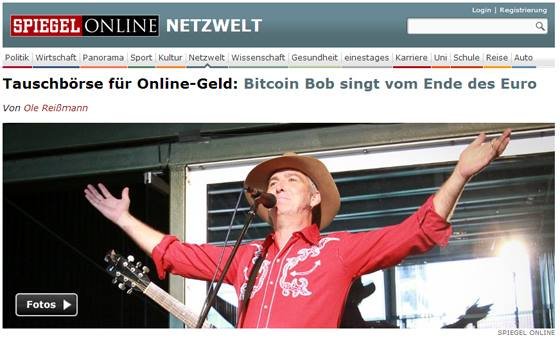 Spiegel Online writes about BXB
From our second meetup onwards we invited guest speakers. We had many great speaker such as Jeremias Kangas (Localbitcoin), Tamas Blummer (Bits of Proof), Radko Albrecht (BitBond), Johan Rilegard (KnC Miner), Margaux Avedisian (Transform PR), Marek Palatinus (Satoshi Labs), Adam Cleary (Cavenham Capital), Susanne Tarkowski Tempelhof (Bitnation) and many others.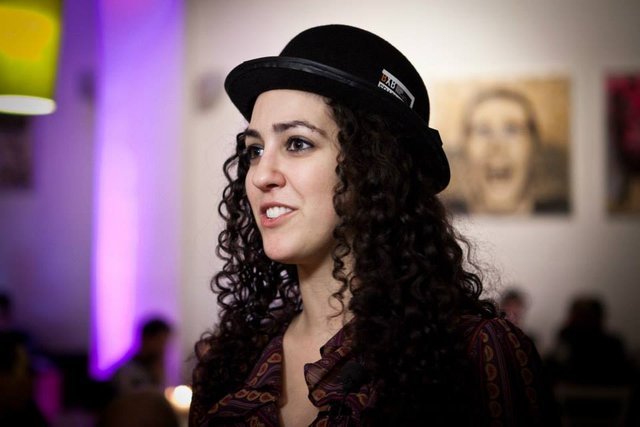 Margaux Avedisian "The Queen of Bitcoin"
Since August 2017 we have been organising the meetup at the beautiful Oak & Ice café in Berlin Prenzlauer Berg, Berlin's first icecream parlour that accepts Bitcoin.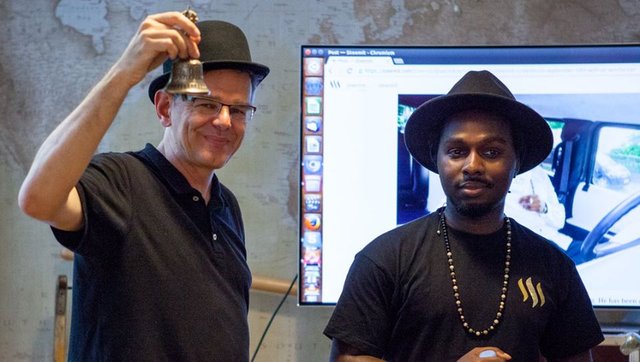 Aaron Koenig and Tony Winchester  
It soon turned into a Steemit meetup, with guest speakers such as Mrs. Steemit, Capitalism, Tony Winchester, Roeland Landeget (Steemfest) and Ned Scott (via Skype).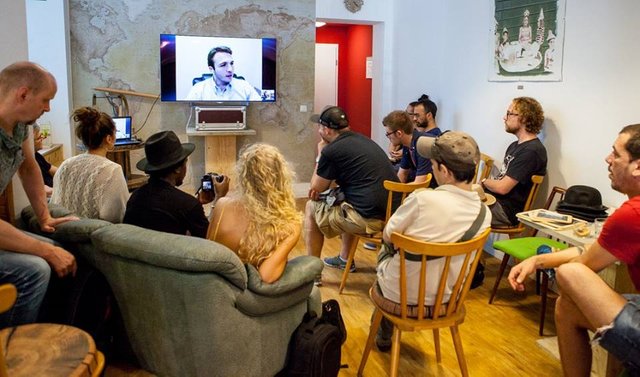 Steem's founder Ned Scott visiting BXB via Skype
In February we moved into Oak & Ice's new basement room. This settings allows for more focussed in-depth discussion around a long table. The trading of coins has become secondary, much more important is the guest speaker.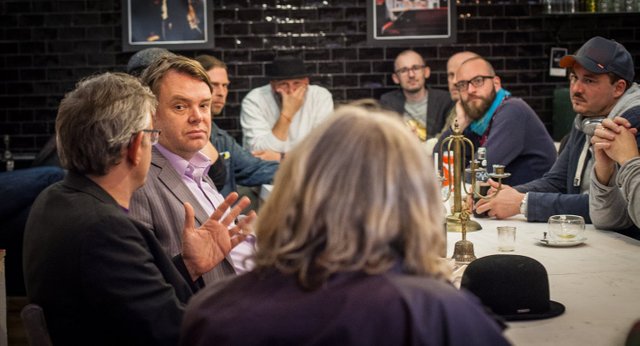 Discussion with Rick Falkvinge
As Bitcoin is only of several topics we cover, exchange is not the main purpose and Berlin not necessarily the only place to organise the meetup, I decided to change the name. As of July 2017, the Bitcoin Exchange Berlin is called Private Key. The guest speaker of our upcoming meetup will be Toni Lane Casserly, founder of Cointelegraph and a partner at Bitnation.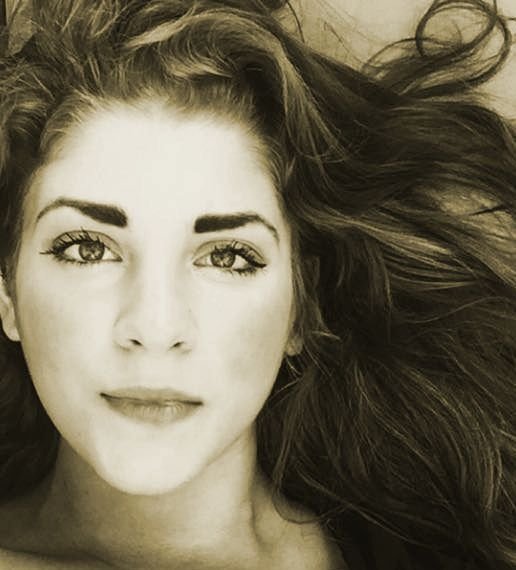 Toni Lane Casserly
We hope to see you in person at one of our Private Key meetups soon!