STEEM-POCALYPSE SURVIVAL GAME SEASON 4 - GAME OVER - 1100 SBD Prize Pool Paid Out!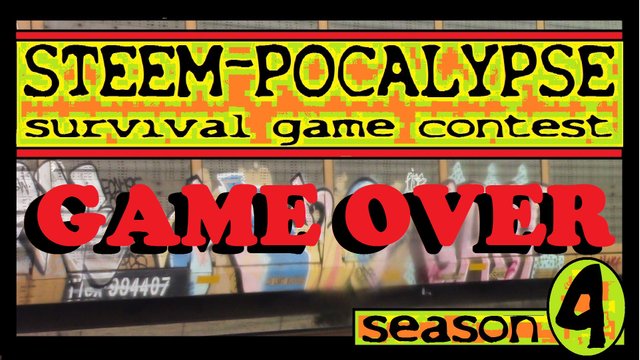 And just like that, it's over.
---
That is one of the interesting things about this game. It can either last for days once we get down to a few players (potentially even longer) or it can be over just like that. For Season 4, it is over just like that! Wondering why? Let's see.
DAY 10 ROUND 1 RECAP
---
In the previous round, our one remaining team, TEAM TEAM featuring @keepdoodling & @bycz, and our one remaining solo player, @jznsamuel had to choose which path to take. They could either jump a fence and cut across of field of plants, including some with white flowers, or they could jump a fence and head up a creek.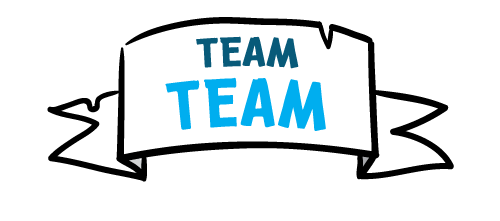 Team team chose to cut across the field. However, the plant that had the white flowers on it was actually Water Hemlock, the most toxic plant in North America. Just breaking open the stem and getting some of the fluid inside on your skin can lead to death.
This was not a pleasant death for @keepdoodling and @bycz, but it was a death. Since they died, they took second place, and will be splitting 25% of the Prize Pool, pocketing 137.5 STEEM DOLLARS each.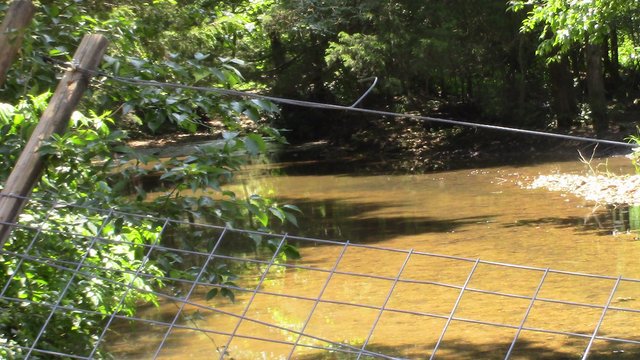 @jznsamuel chose the safe way, and headed up the stream. Amazingly, @jznsamuel outlasted every other player this season and is our new champion of the STEEM-Pocalypse Survival Game Contest. He will take home an incredible 825 STEEM DOLLARS!

Please join me in congratulating @jznsamuel for a job well done this season!
NOW WHAT?
---
Yes, I know that very many of you have been actively waiting for this season to end so you can join in on Season 5. I will post a Season 4 Recap post tomorrow and I will include the updated rules for gameplay. Running this game takes a lot of time for me on a daily basis, but I am more than happy to do it to provide you all with this interesting opportunity to earn some SBD. I am constantly trying to improve gameplay and streamline the process, so I usually make a few changed each season. If you are interested in joining the players for Season 5, please read that full recap and updated rules post tomorrow. I will post the Season 5 Sign Up post on Monday, so be ready!
THANKS!
---
A super-big thank you to everyone who has played and supported this game. Without upvotes and people to play, there would be no game and I would not be able to give such incredible prizes away. It is you who are making this possible! Thanks steemians!
---
---
Until next time…
Don't waste your time online, invest it with steemit.com
---