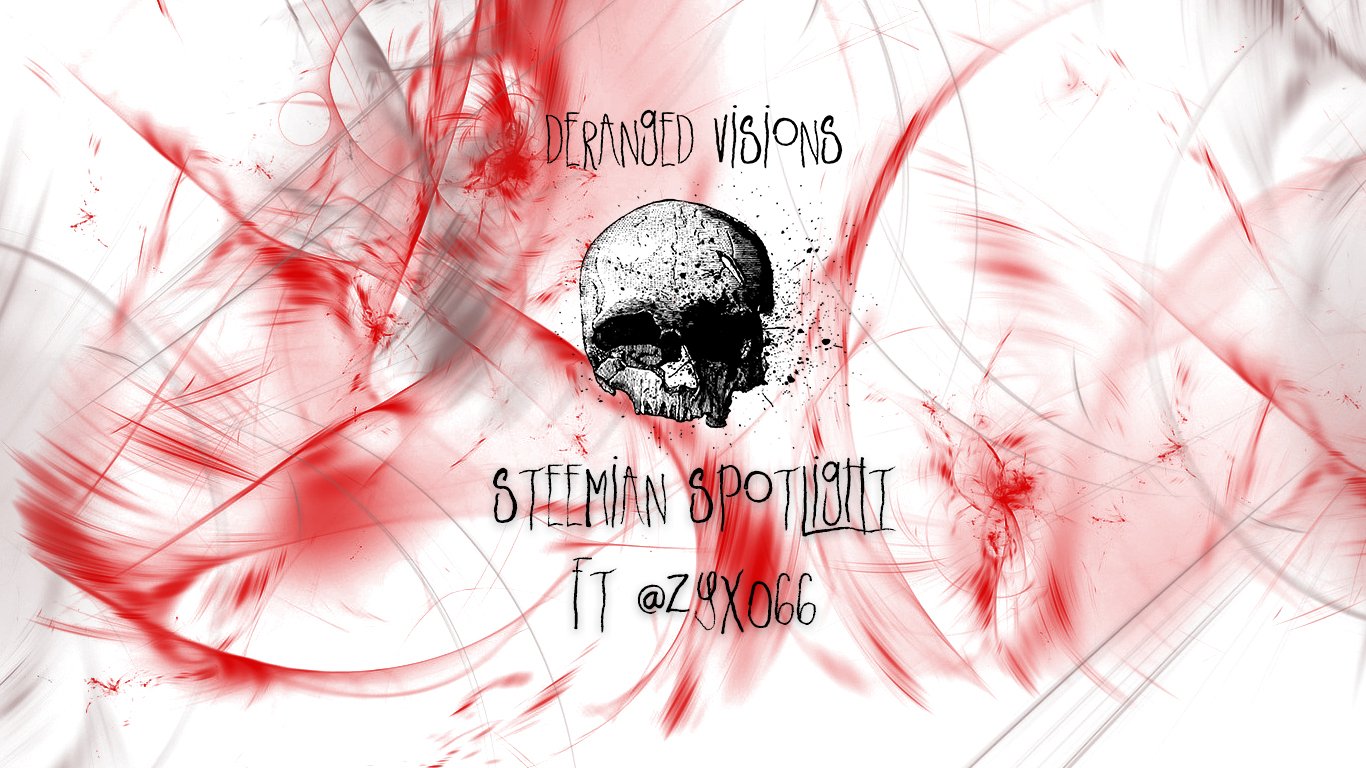 What is the Steemian Spotlight?

I was talking to @pollux.one yesterday and he told me about his Mentorship Initiative that he is doing and it was exactly what I had been wanting to do for a while now. @pollux.one's mentorship initiative is something that falls in line with what I want to do with my goals as a witness here on Steemit.
There is so much talent here on Steemit and it can be hard for some people to get the audience that they deserve when they are starting out, even though they are putting out amazing content. A lot of people do not understand how to properly use the tags or other things when posting, so their posts go unnoticed, so that can be very discouraging, especially for those that are putting in time to make quality posts.
So with my Steemian Spotlight, I am going to choose one "newish" Steemian and Spotlight them for the community and be somewhat of a mentor for them if they have questions about anything here on Steemit. I may not know everything, but between the communities I am involved in and the connections that I have, I am pretty confident that I can find pretty much any answer that a new user would have and together we can guide them to the road to a successful Steemit journey.
Who is @zyx066 (Winston)?

So if you scroll through Winston's page, you will notice that he posts on a pretty wide variety of topics. One thing you will notice when you open each post is that they are some of the highest quality posts you will read. Each one is extremely well thought out and formatted.
Winston posts about crypto as you can see from this recent post about some of the struggles that the EOS Network has been having so far. This is a very informative article and not the normal cut and past style articles that you would get with a crypto article. Winston has the ability to write these type of articles and put his personality in them to make them more entertaining to read.
Winston also made an awesome post about Consciousness After Death. This one will make you think and question about brain activity and what happens after you die. If you think deeper about this whole subject you can get lost in your head and start to wonder if we are just dreaming and this whole world is nothing but a long dream and no one else exists. So I could be really typing this whole thing up to spotlight a person that doesn't even exist and the only way to wake up from this dream is to die. Anyways.....
These are just two examples of some of the awesome posts that he writes. Now, at the beginning of this Steemian Spotlight post, I mentioned that I wanted to spotlight and mentor newer Steemians, but as you can tell, @zyx066 isn't exactly a newer member of the platform at almost a year on Steemit and an active member in the last 3 months.
But I wanted to highlight him because he is an example of what I am hoping to be able to produce through proper mentorship. Some of the communities that I am involved in have some amazing resources that can help people with all sorts of interests.
How will it work?

I talked to @pollux.one about modeling my spotlight/mentor program close to the one that he is doing since I loved the way that he had structured his. Our goal is to help out the younger members of the platform and encourage them to continue posting great content and help them be more successful.
Every week or so I will choose a new member to Spotlight and they have to have:
Rep of at least 30 but not more than 55
Account needs to be at least a month old
Has to be content that I am interested in and in English
What will I do for the account I am spotlighting?
Mentor them through Discord
Promote them and 100% upvote one of their posts during the time that they are being spotlighted
Point them in the direction of communities that would be best fit for their talents and introduce them to the community
They will also receive all of the liquid rewards from the Spotlight post upon payout to help them build their account up.
Applications

I will be taking applications for new spotlight members. You can contact me on discord at derangedvisions#5934. If you are interested in becoming a spotlighted member, message me with a brief introduction of yourself, your blog and a link to your most recent post you want me to view. I will review them and choose a person to be the next spotlighted member.
The reason @pollux.one and I are doing this is because we were both new on this platform before and understand how lonely it can feel and confusing everything is. We want to ensure that the platform does not lose talented people because they are frustrated with not being found. Steemit is a social media platform that only works for people when the community comes together and supports each other.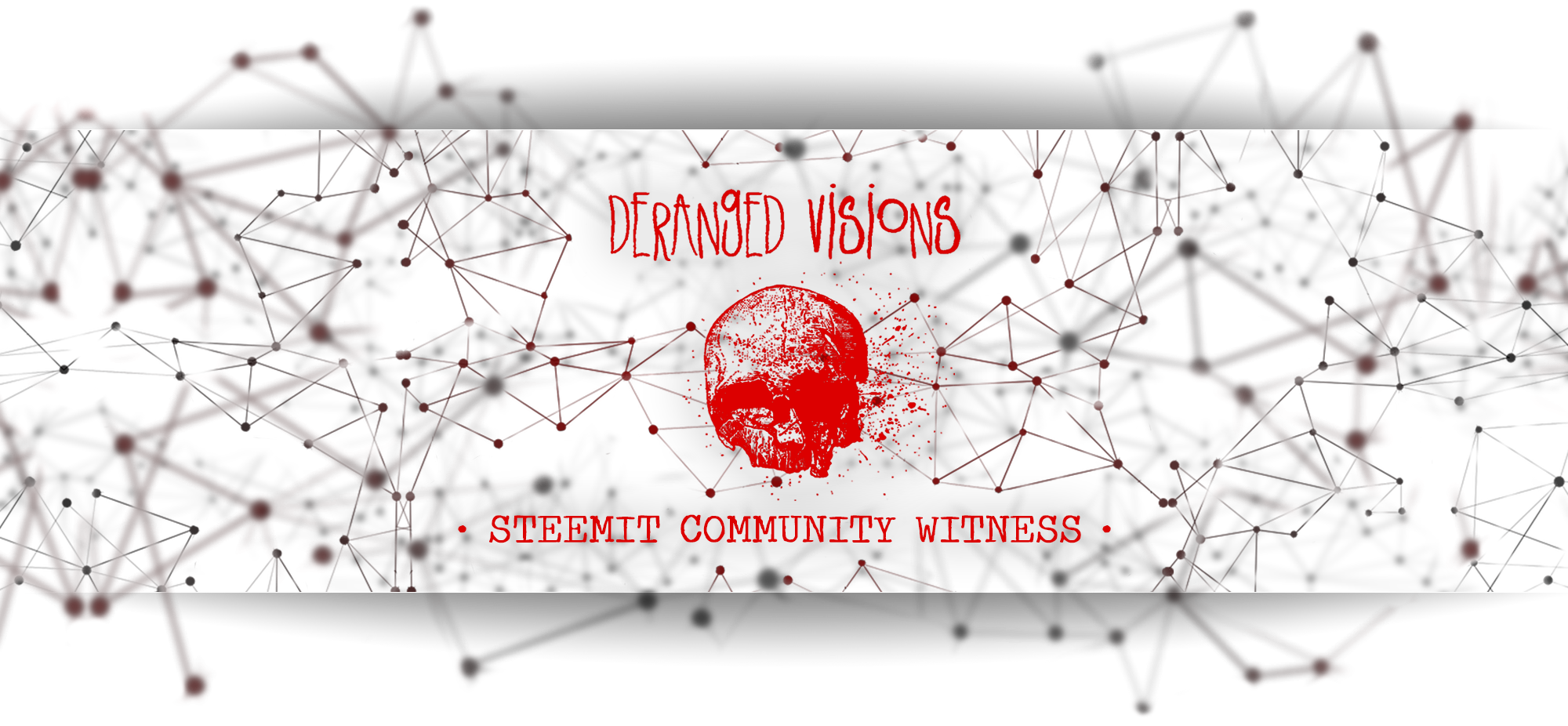 If you like what I am doing, please consider a witness vote for @derangedvisions. Let's make the community a better place together. Thank you all for everything.

You should also consider casting a witness vote for the @adsactly-witness