Logo by @cass
---
What is the Right way to Source?
    The other day there was discussion amongst individuals and the members of @steemcleaners and #steemitabuse-classic members about this trending post: Why should you visit Pakistan? Part 2.
    If anyone reading this participated in the discussions then you will note that there are a lot of individual opinions on the subject of citing sources for photos. As a group, @steemcleaners collectively decided not to voice an opinion until we could discuss the issue a bit more fully.
    After careful consideration we decided that a post pointing out the reasons why it is useful to the community for contributors to consider citing sources for photos, graphics, and content even when they may be licensed under Creative Commons 0 or Public Domain would be appropriate and hopefully promote some tolerance and prevent strife within the community.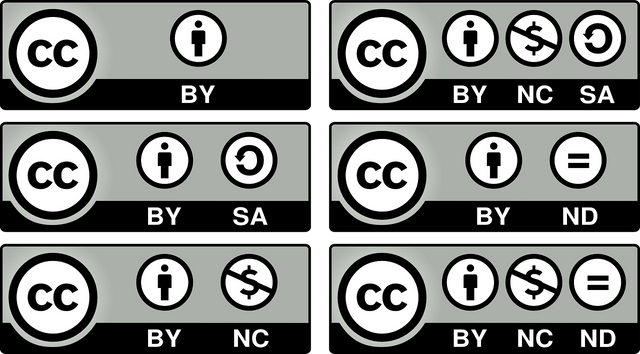 pixabay.com
Assumption of Ownership
    As a platform that encourages posting creative content, it is easy to assume that when you read a post or see a photo that the curator posting that content is the "owner" of that content. It's also easy to assume the opposite is true in the context of steemit.com being a social media platform.
    The truth lies somewhere in the middle. Not everything curators find here will be "original", yet contributors will voice interesting insights, beautiful photos, original graphics, or even interesting photoshopped images.
    So the question is how do we as a community recognize the parts of an author's post that is the contributor's original work and the parts that are taken from other sources? I think the easiest thing to do is to cite all your sources. This doesn't have to be a long tedious process of posting links under each individual image or quote, although we would encourage users to do this as it is more professional and may lead to better rewards from curators.
Example of Sourcing
    For those wishing to simply cite a list of sources used, at the bottom of the page include a section labeled "Sources:" and paste links as you write your post as we have done in this post and in the image provided below:

sceenshot of signature by @lukestokes
    If you are more meticulous, you can also follow the example @lukestokes sets in his post on intellectual property.
The Grey Area of Sourcing
    Do use the Markdown to denote quotes such as the one here where @patrice commented on the post under discussion.
it is a gray area that users are going to need to be tolerant on. Personally, when I'm browsing, as long as the source is cited and it isn't tagged #photography then I give it a pass.
excerpt
    While @patrice doesn't advocate using copyright material in her comment, it is important to reiterate the point that this is a "gray area". Sometimes as a community and as a group the best we can do is encourage users to provide sources and information and let individual users decide for themselves what is relevant, interesting, and of value.
Final Thoughts
    As a group we strongly encourage each individual to evaluate the given "evidence" before taking the action to upvote, flag, or comment on a post. Our hope is that as individuals and as a group we can do our part to help steemit grow into an unique platform that is successful for everyone that contributes with their creative works, thoughts, and opinions. @steemcleaners believes that encouraging users to post in a way that their own contribution is easily differentiated from their source material will lead to better understanding within the community and help curators in determining the subjective value of a user's post.