Steem Cartoon : Landscape painting with Google Street View #2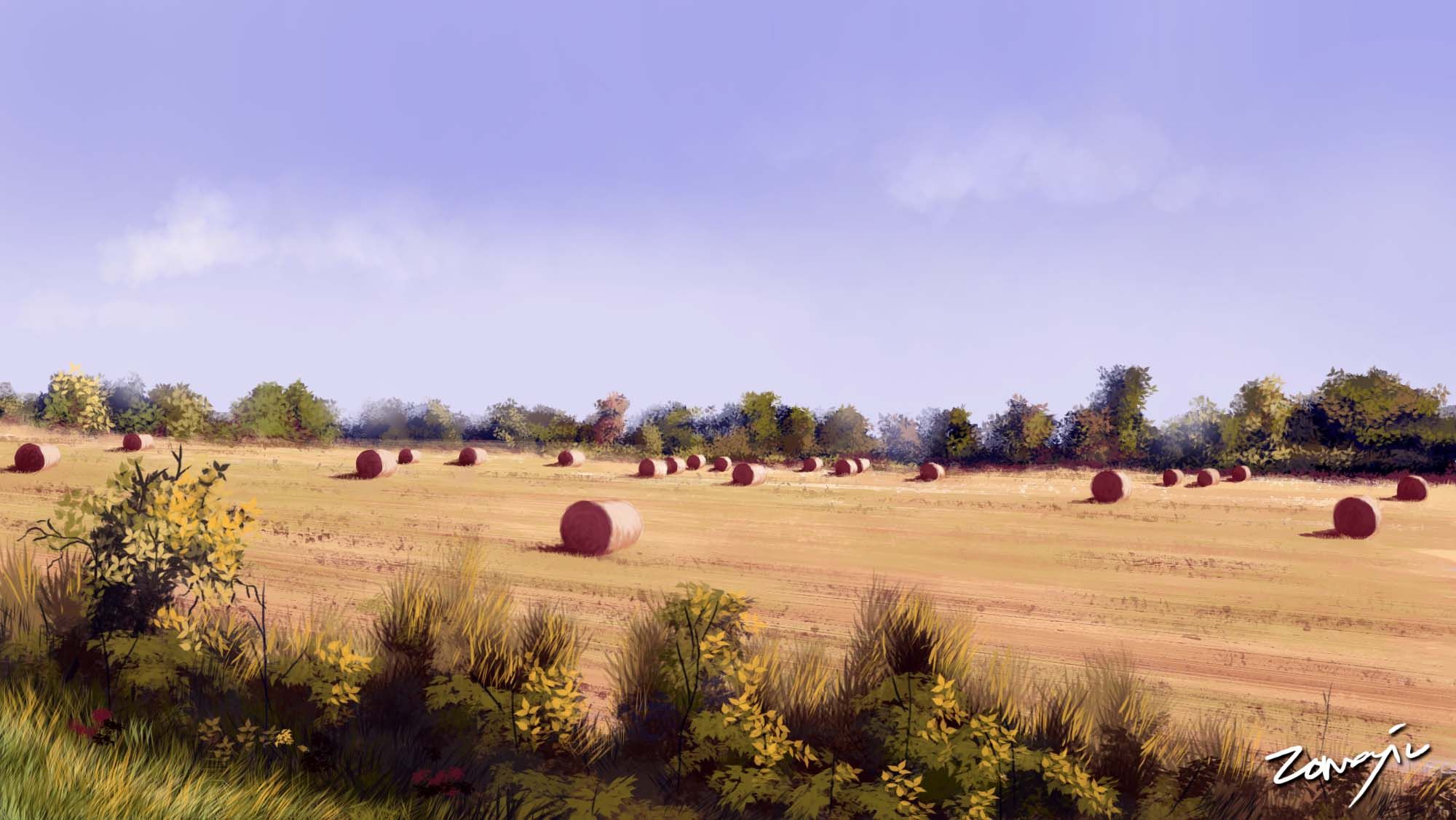 Zoom in
Google Street View
It looks like painting activity using google street view is fun. So here again I want to paint using it. This time we chose France as our destination. This is the actual location of the painting.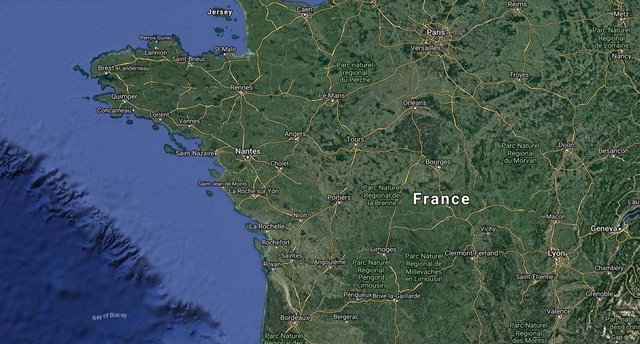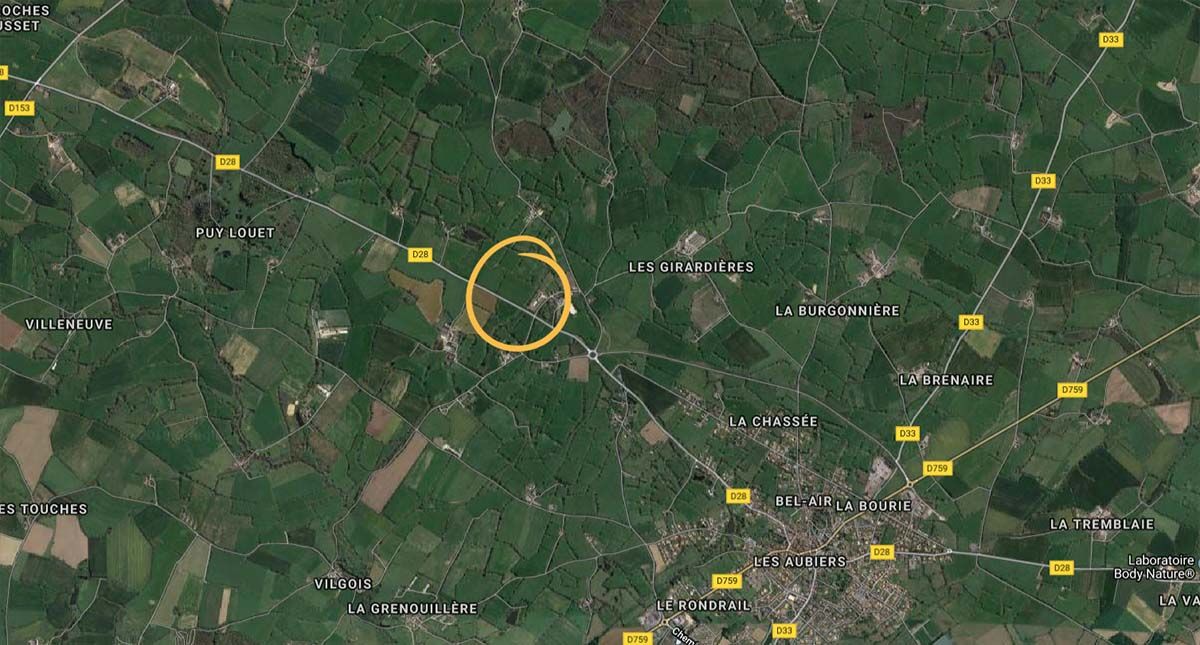 Click here to access the location:
https://www.google.com.my/maps/@46.9696301,-0.6158924,3a,40.2y,358.67h,95.64t/data=!3m6!1e1!3m4!1sGhcrPllEgczfyDaS3C_VpA!2e0!7i13312!8i6656?hl=en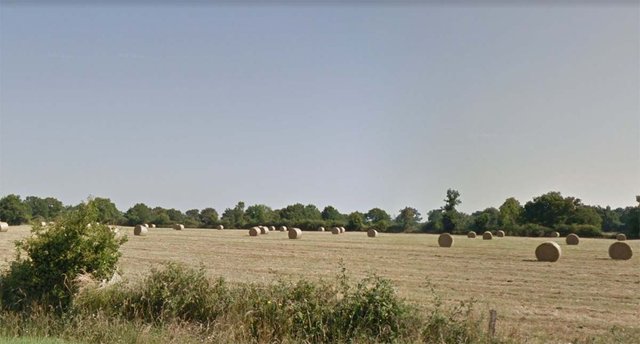 PROCESS
As usual we start by drawing an outline.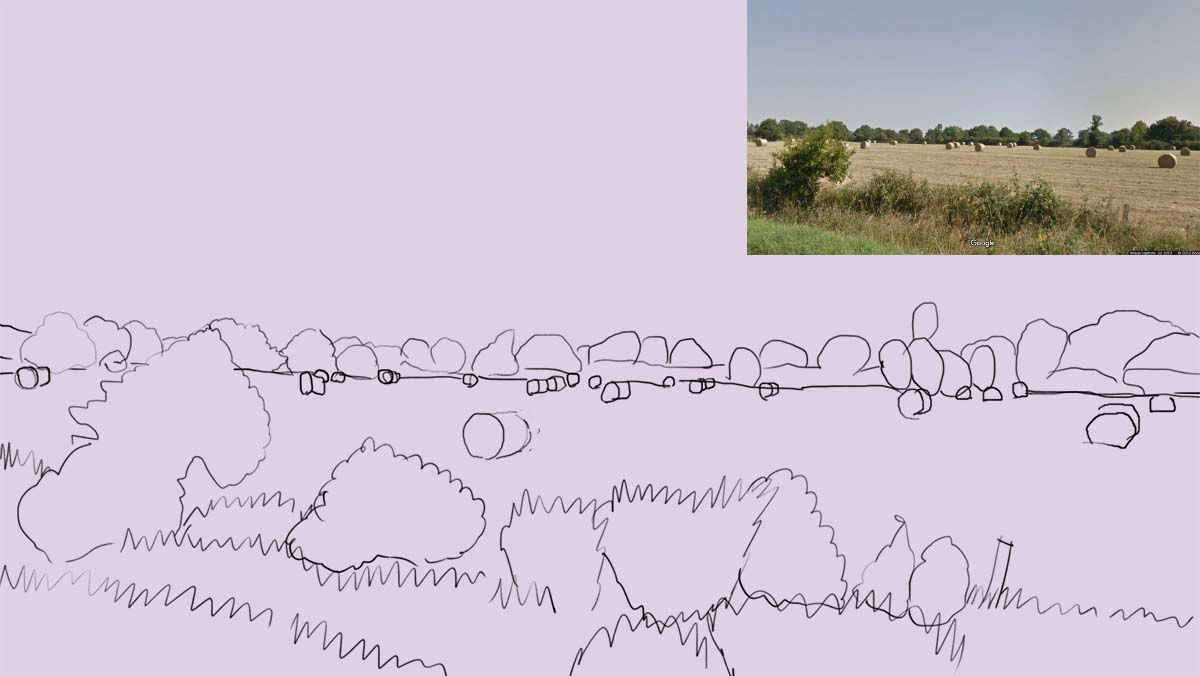 I choose some colors as a color palette to be used in our drawing.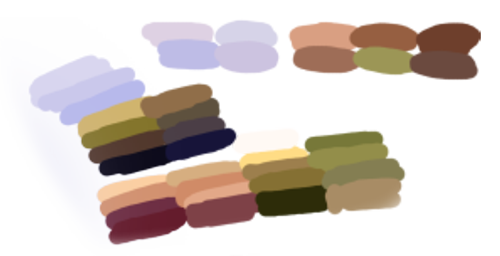 Next step: Paint the sky!
In the photo, the sky is just a clean gradient of blue but I decided to put some cloud.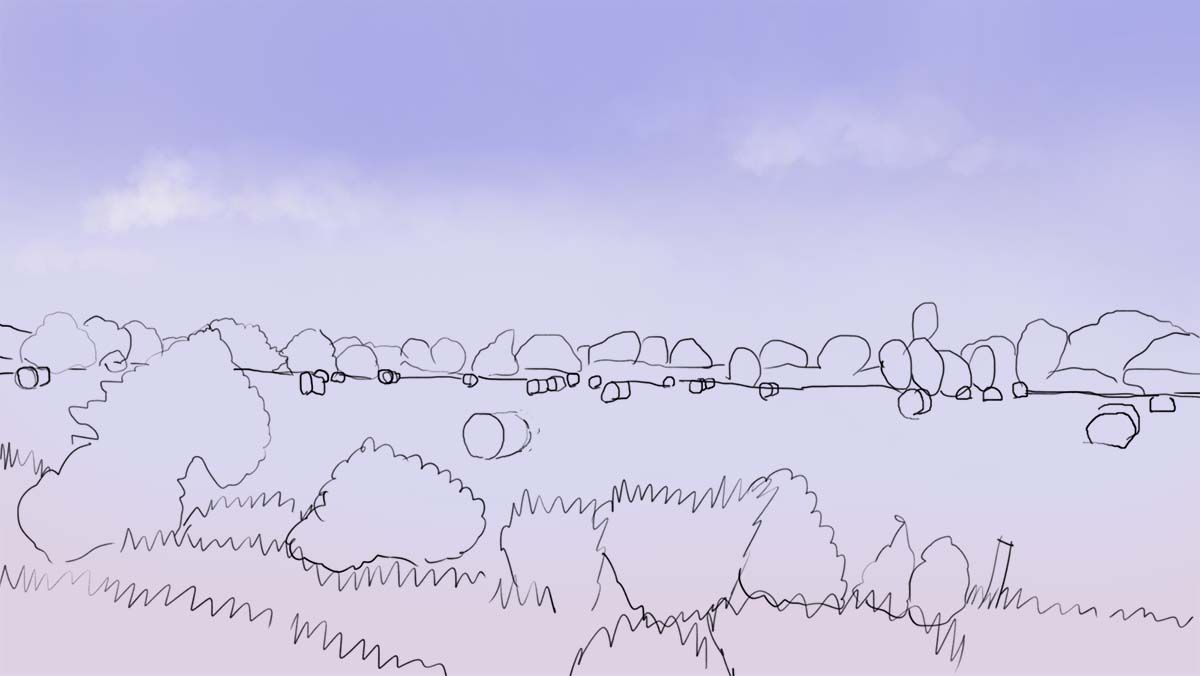 Step 3: The basic color of background trees and field.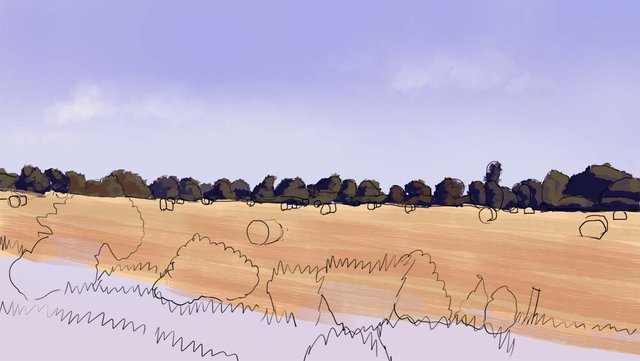 Step 4: Detail up the trees and texture of the field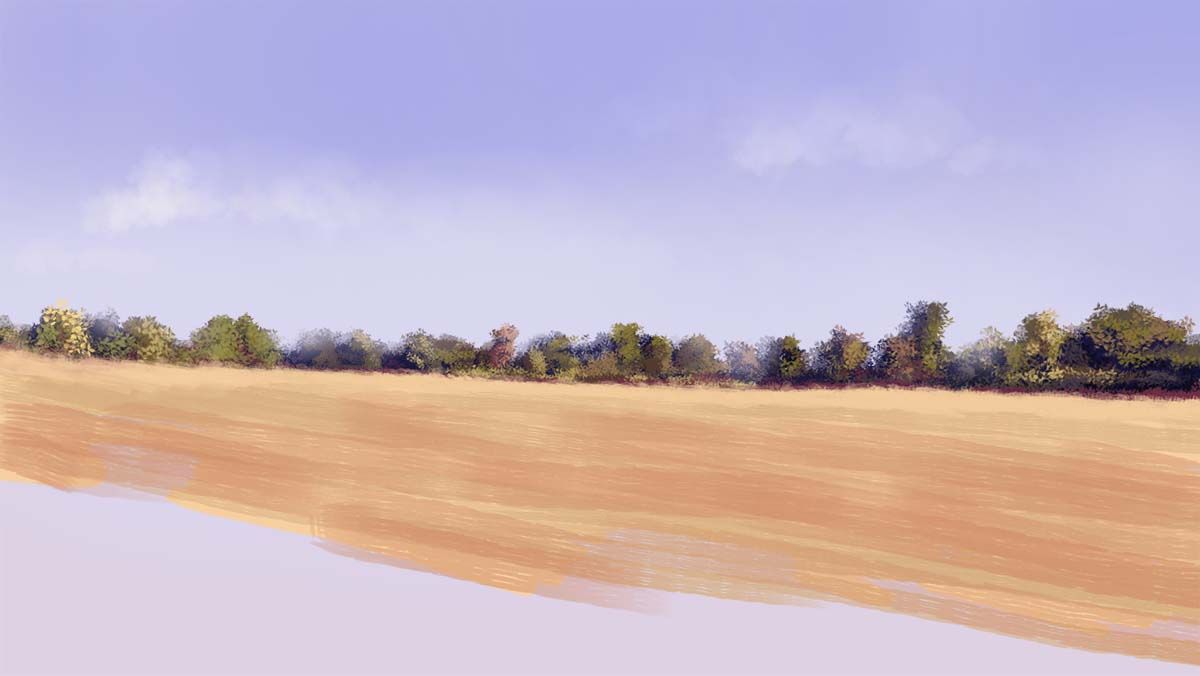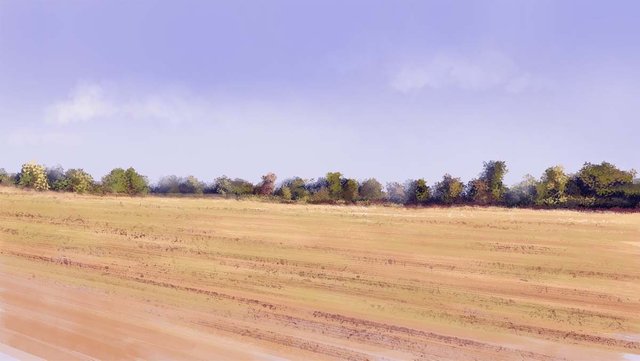 This is actually simple drawing, we nearly finish 😄
Next step is to draw this... I don't really know what is this, but it is kind of cool and beautiful to look at. A cylinder on a field 😜. In my country (Malaysia), we only have Padi field, there is nothing like that here.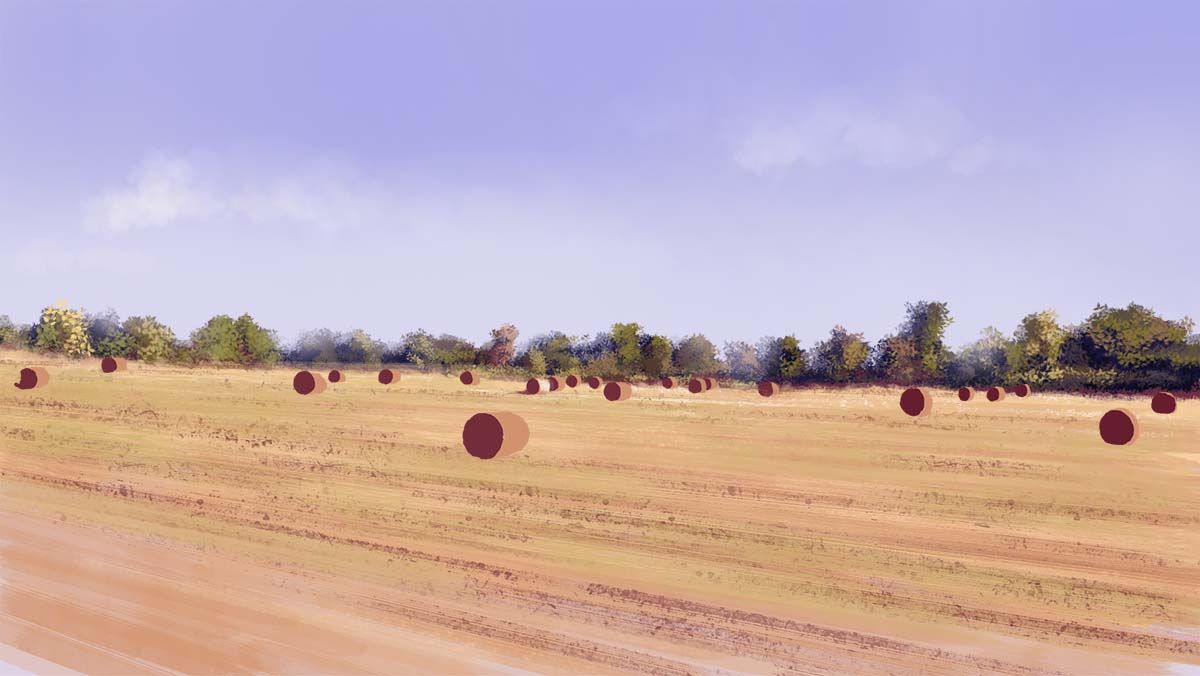 Creating a shadow and highlight! These hot day with strong shadows are actually the subject of the drawing. I like to see objects on the open field with sharp casting shadow on it.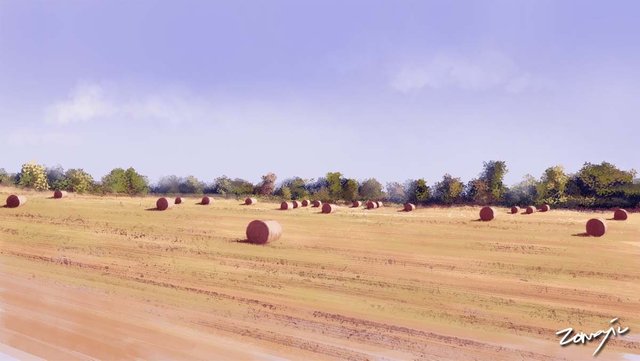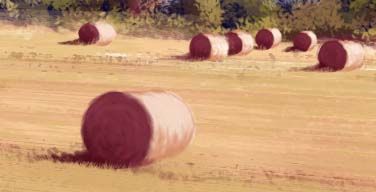 Final step: To add a front drop.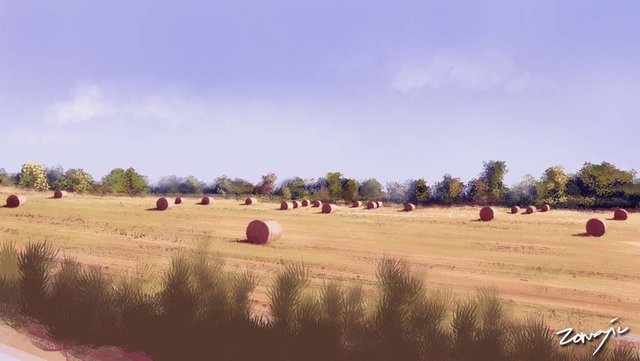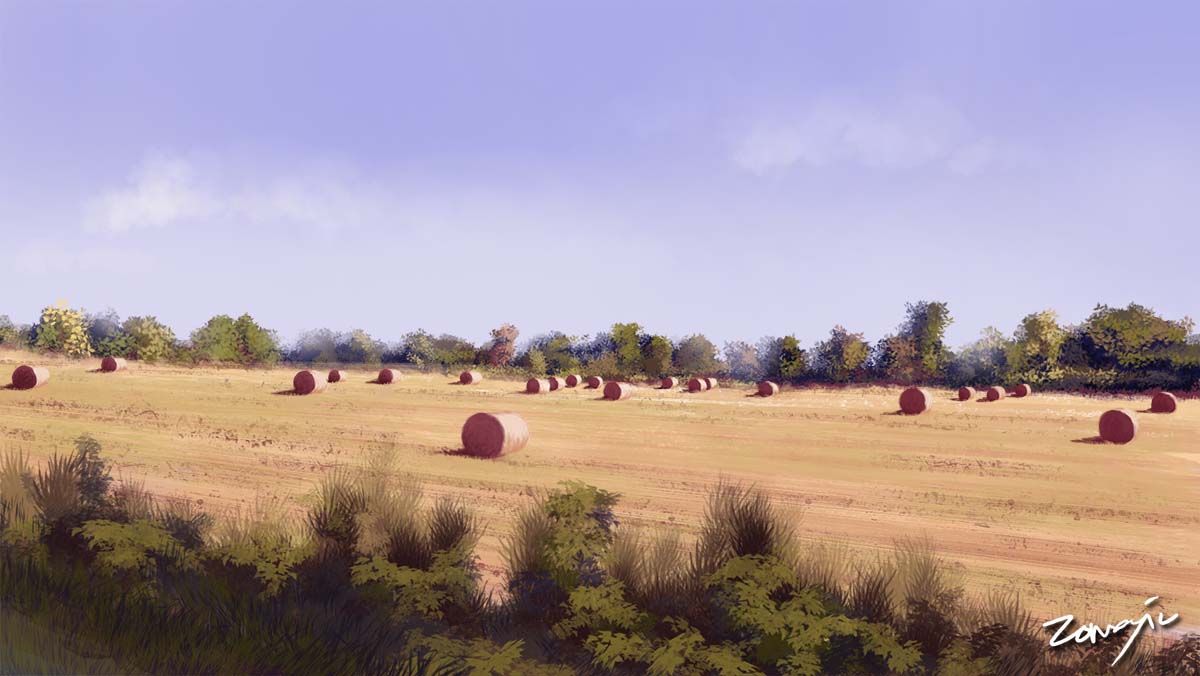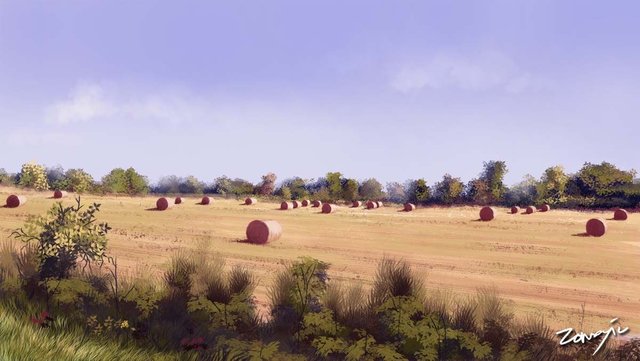 I finish it with some color correction/brightness and contrast setting.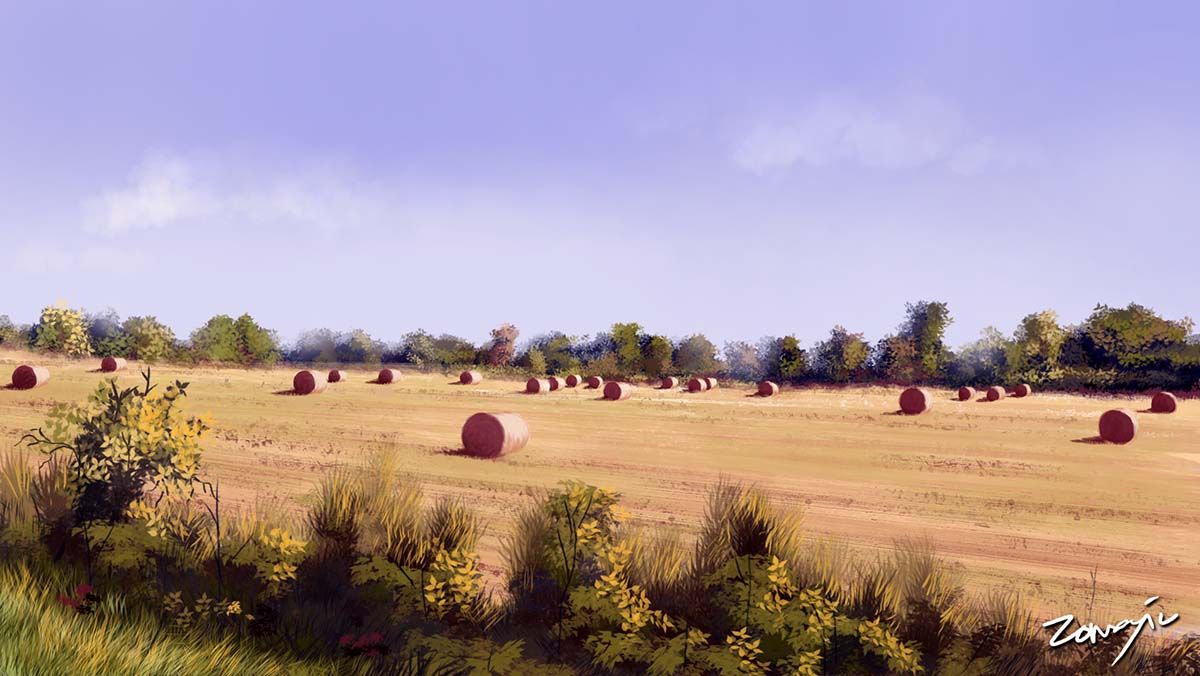 I hope you like the result.
Okay guys... Until next time!
See ya...