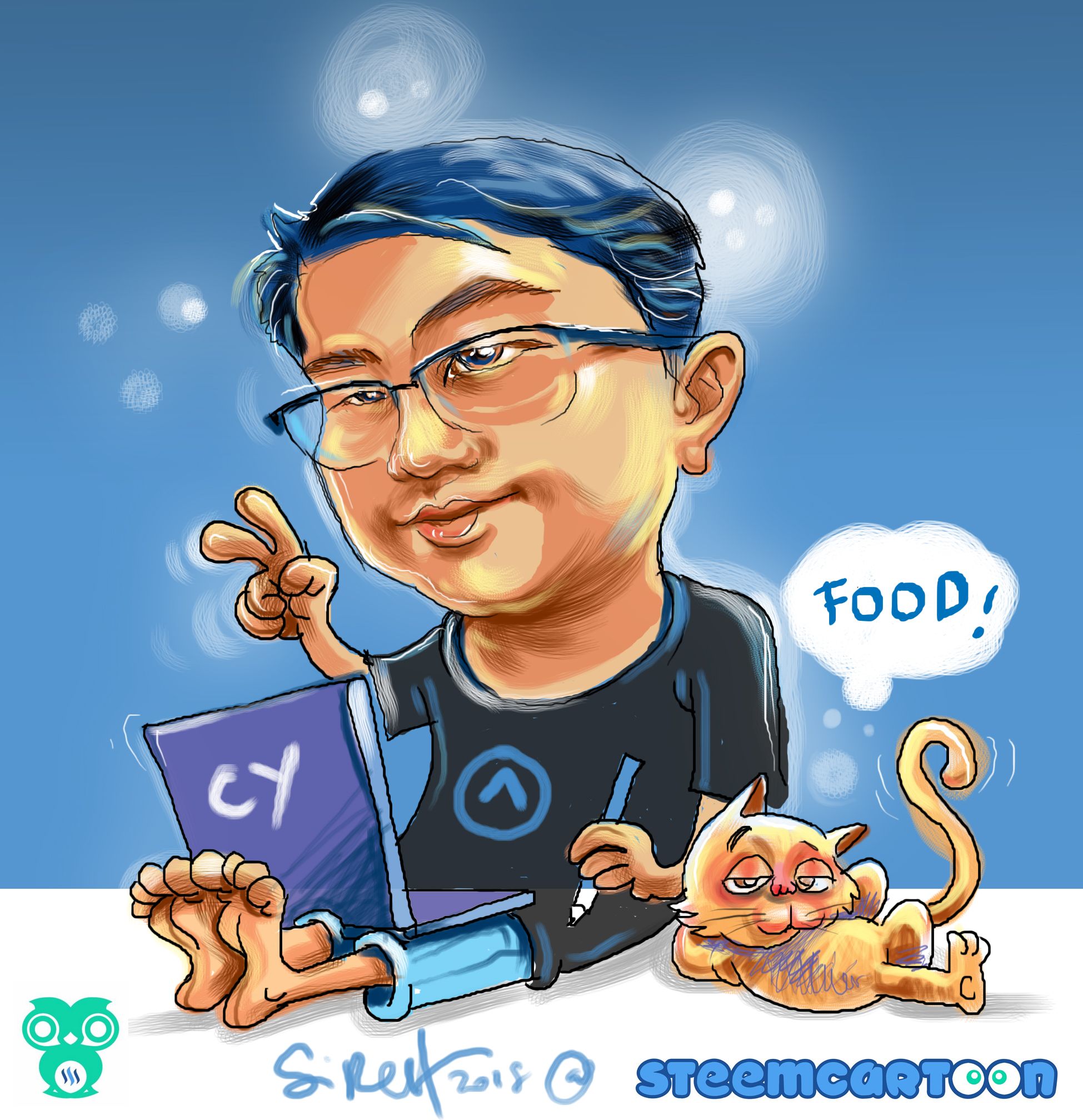 Knowing Him
---
I really have no words to describe @perennial. He is not like anyone that I have ever met. I remember our first meeting in my office where he asked me if I would like put my work for the public's viewing and there is some money involved. I am sold by the idea since facebook isn't paying me anything. That was how our friendship started.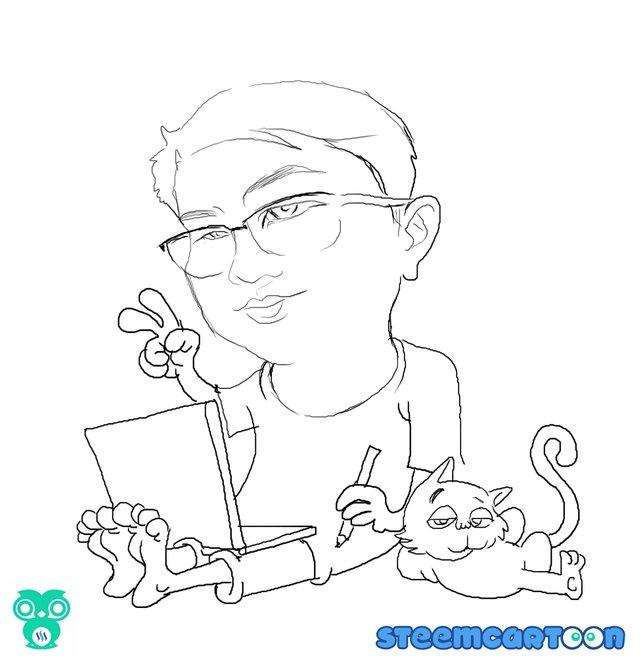 After knowing him, I start to wonder, how can someone who sleep so little do so much? It is like whenever I text him on his mobile he would reply me, regardless of the time. I have no idea how he thinks but he is quite effective in execution of his actions. I have no idea how he juggles between his day job, his personal life and his postings on steemit.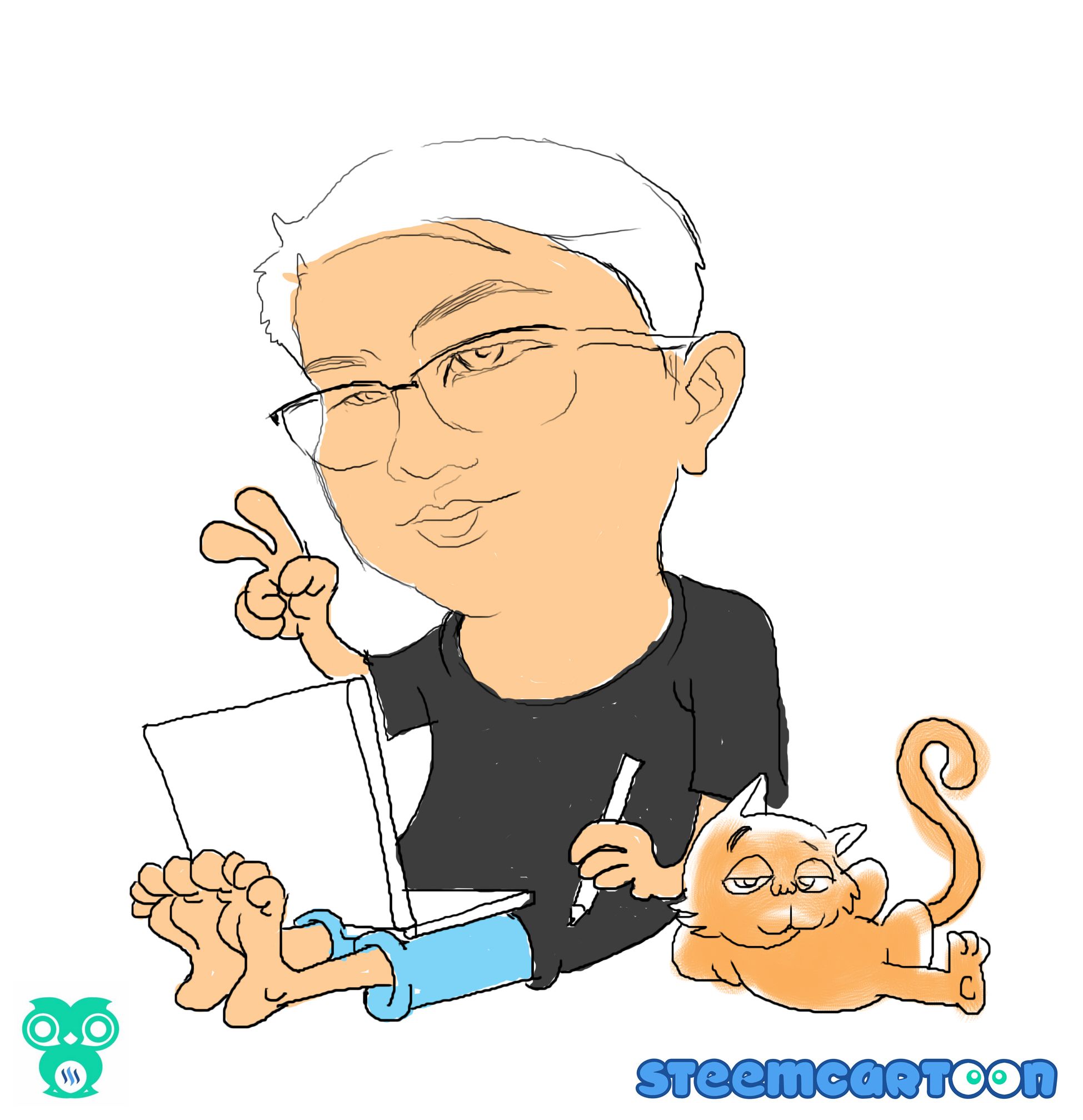 We call him CY which is short for his actual name. He is also the co-founder of #steem-cartoon which is a community we set up to help my friends and students put their work up for comments and also earn a few dollars in the process. He has been assisting us from day one.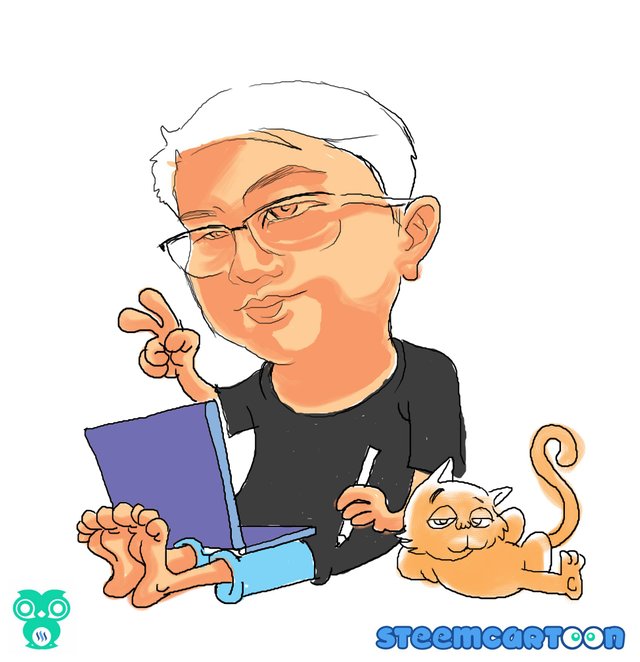 I know his journey in steemit isn't as easy as ours. In my journey I have him as our proof reader and advisor. He is always available even at odd hours. I like to work in the night till the morning and I would usually bug him during those hours and surprisingly he would reply.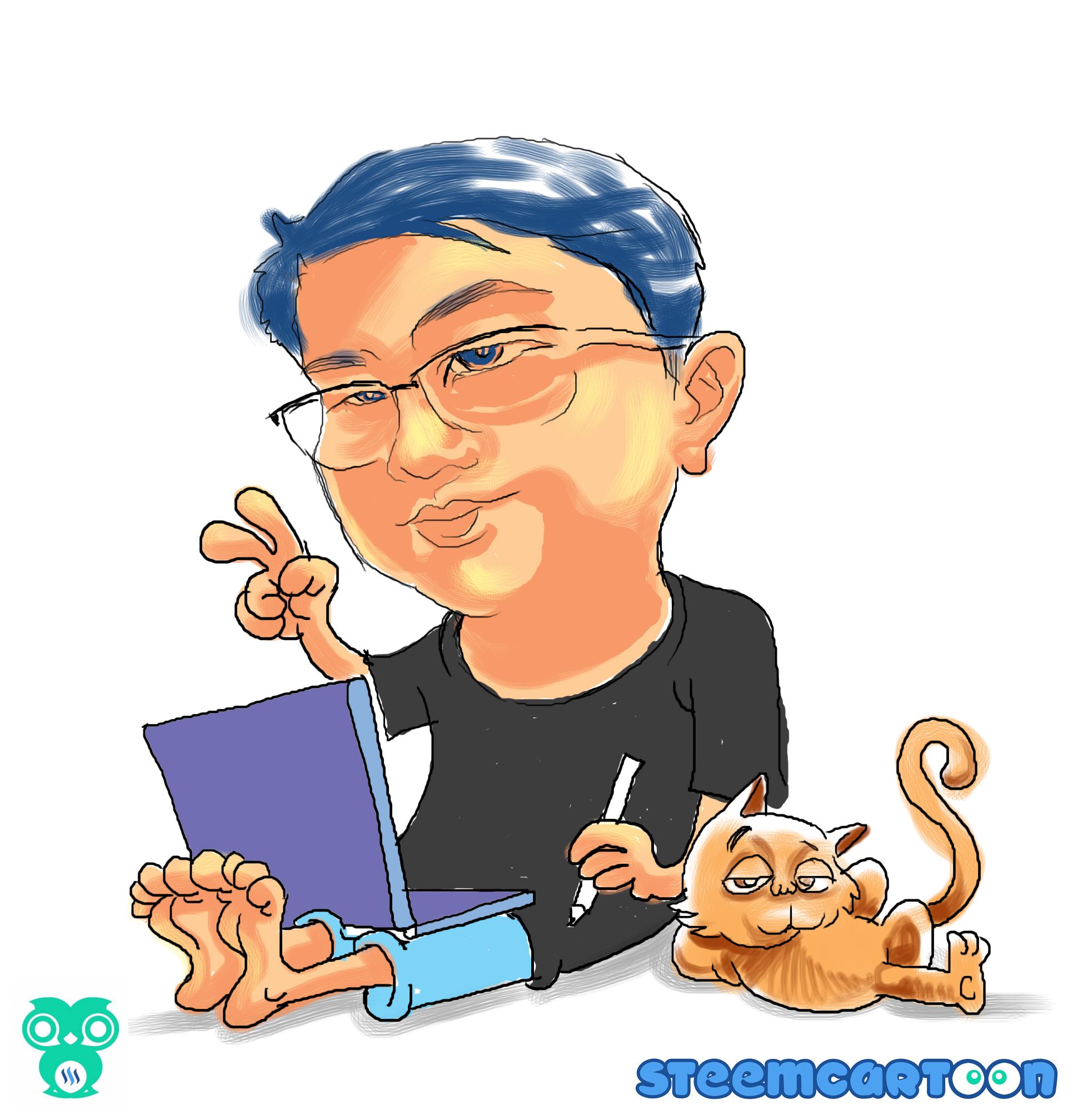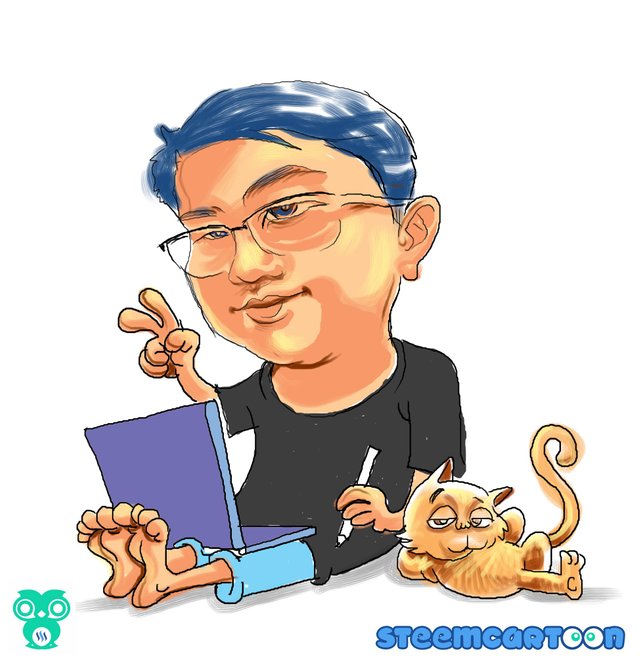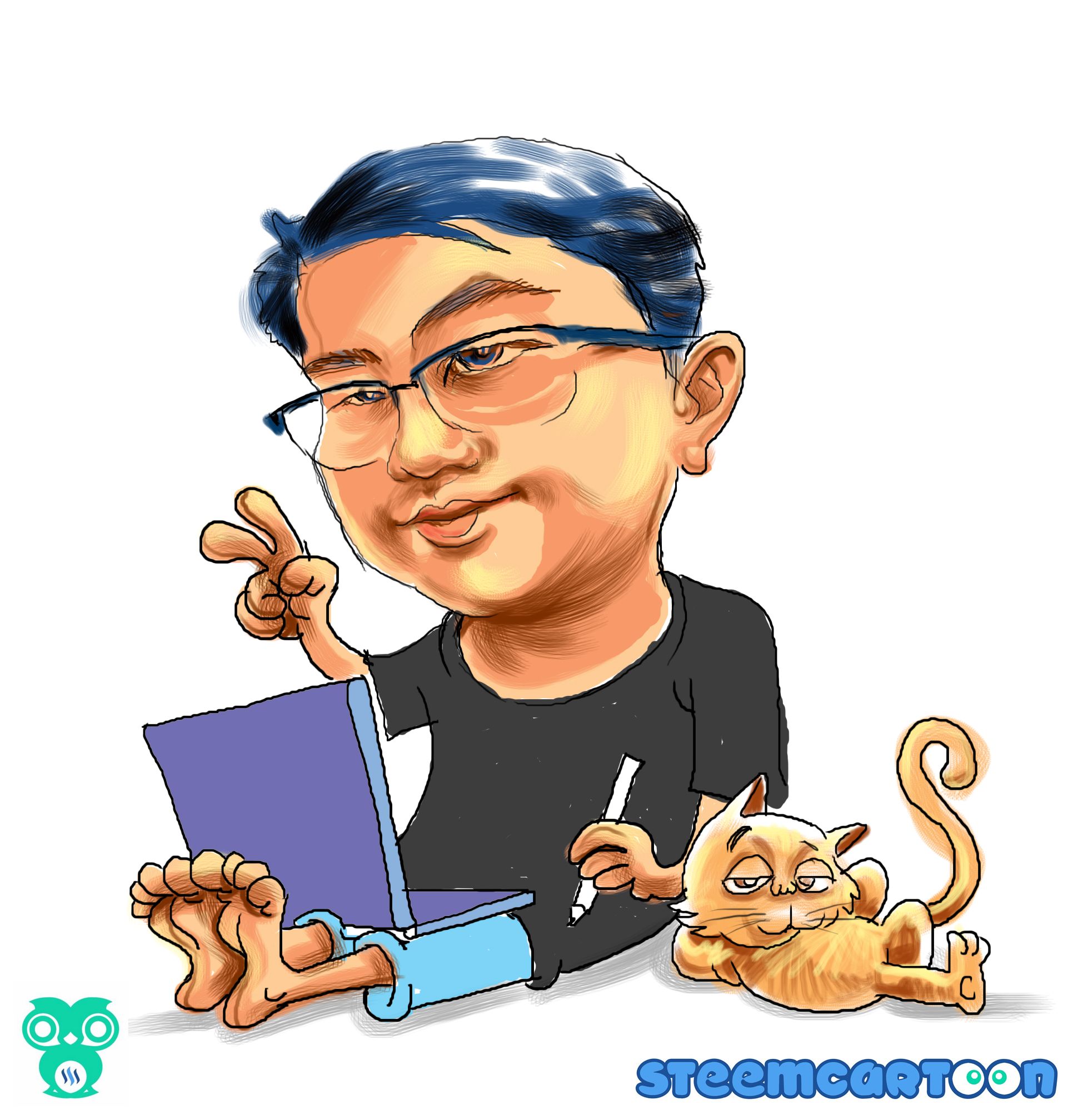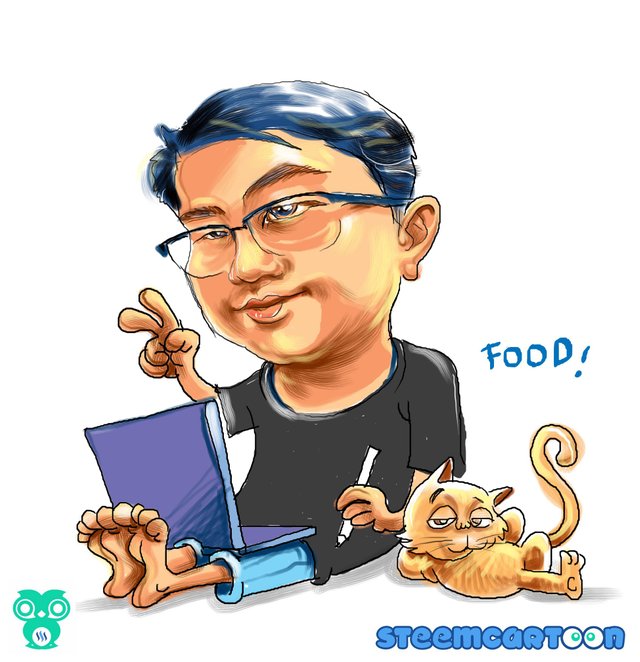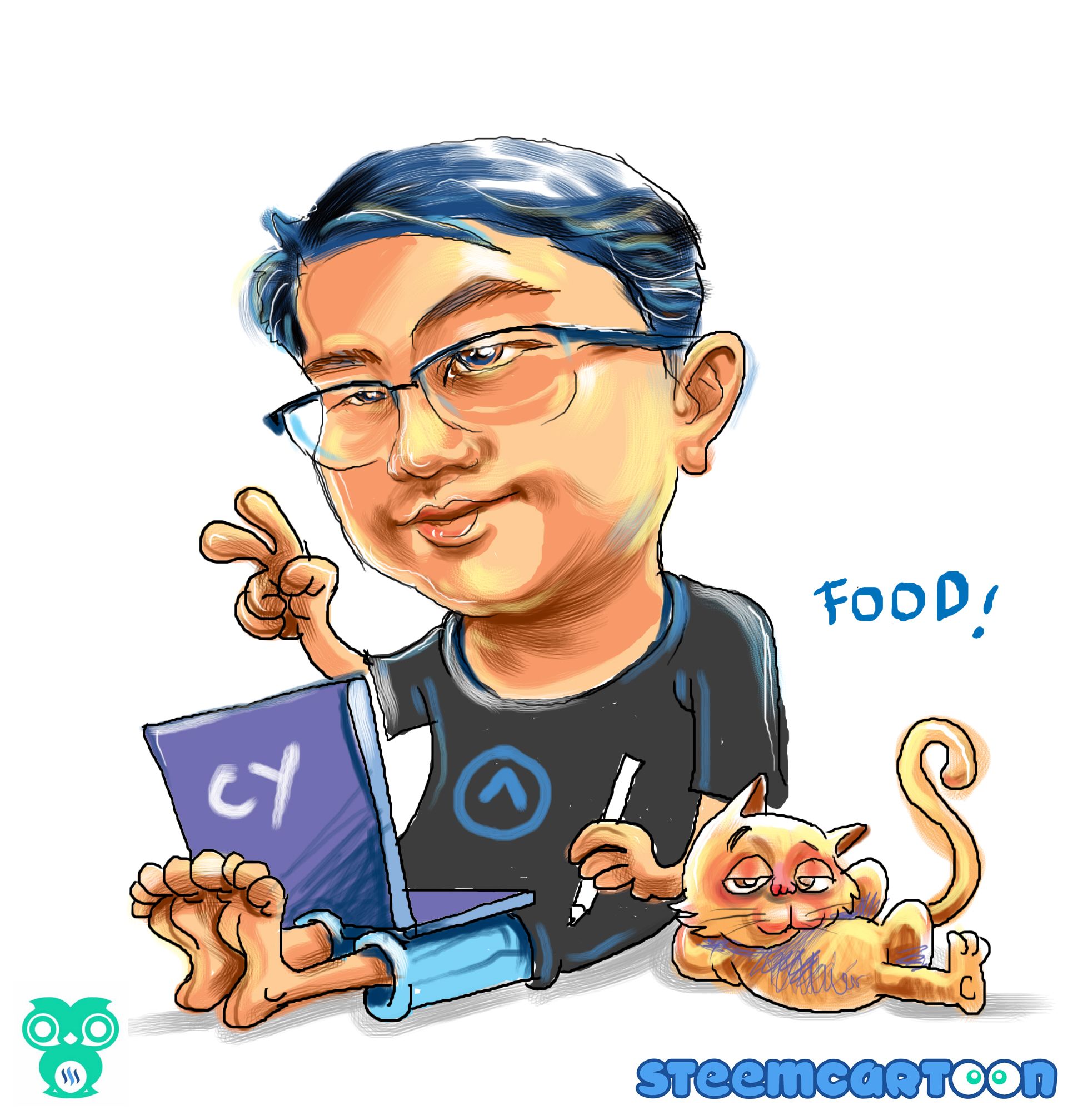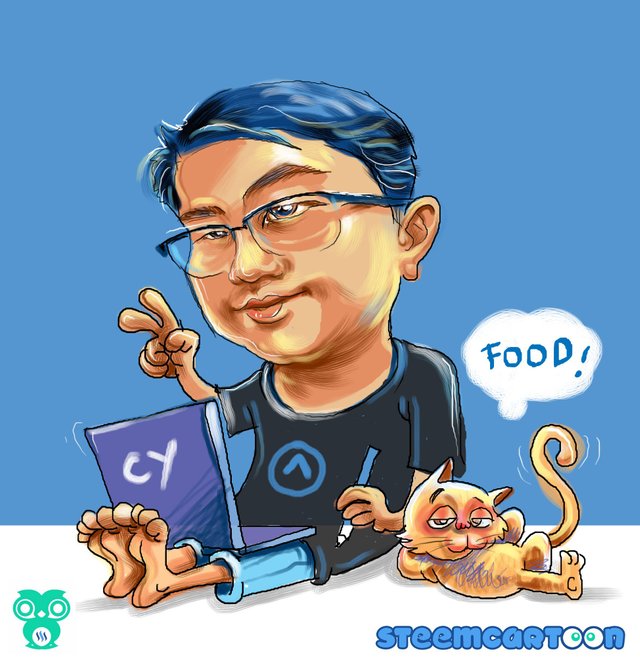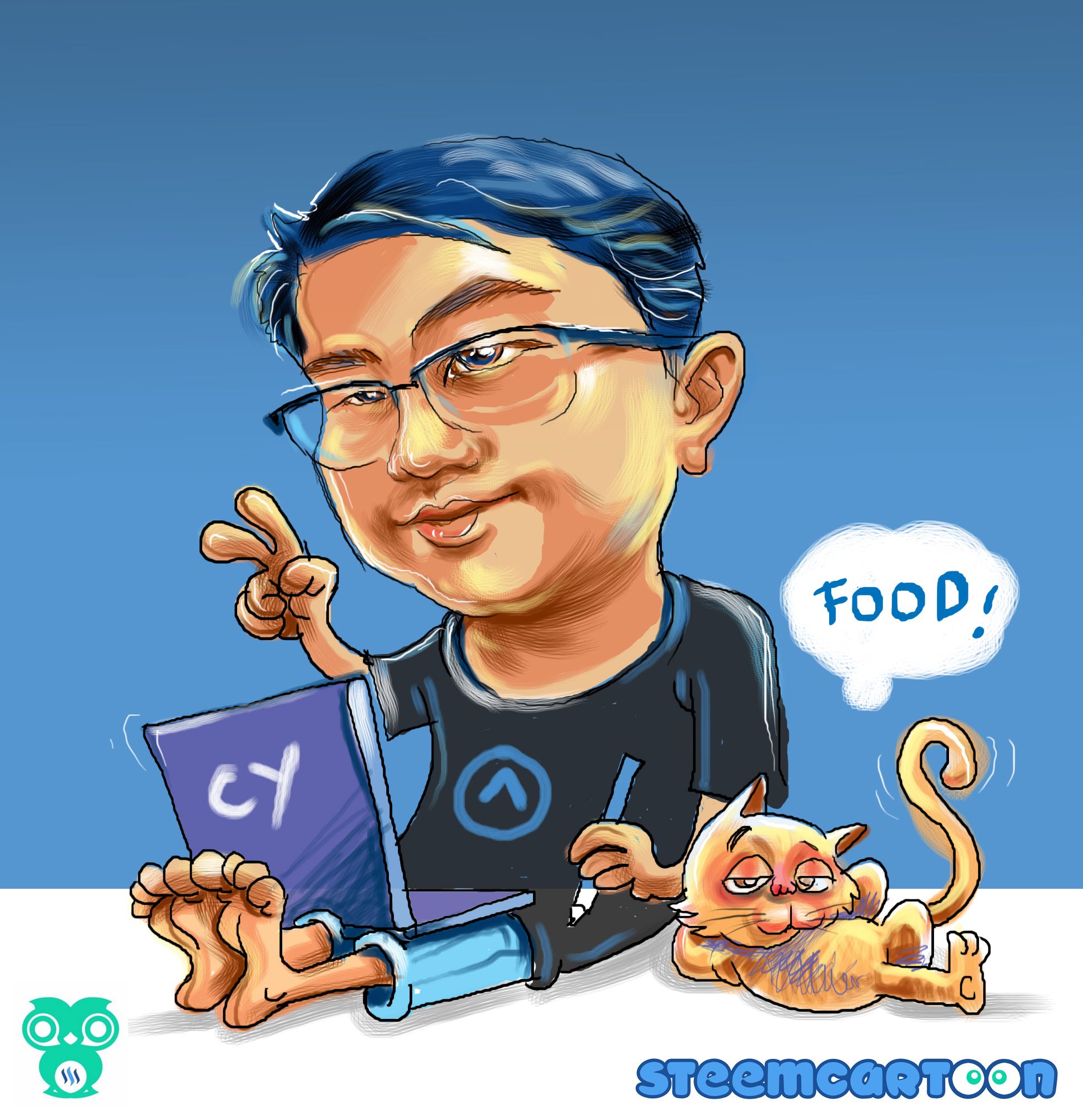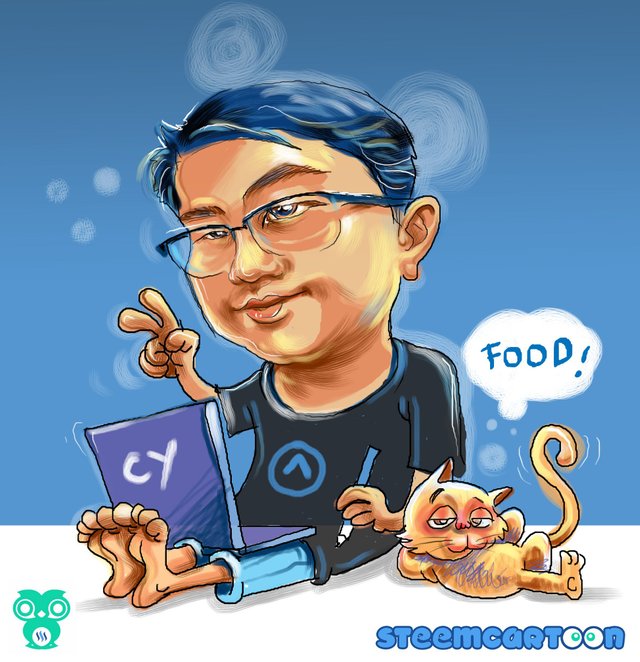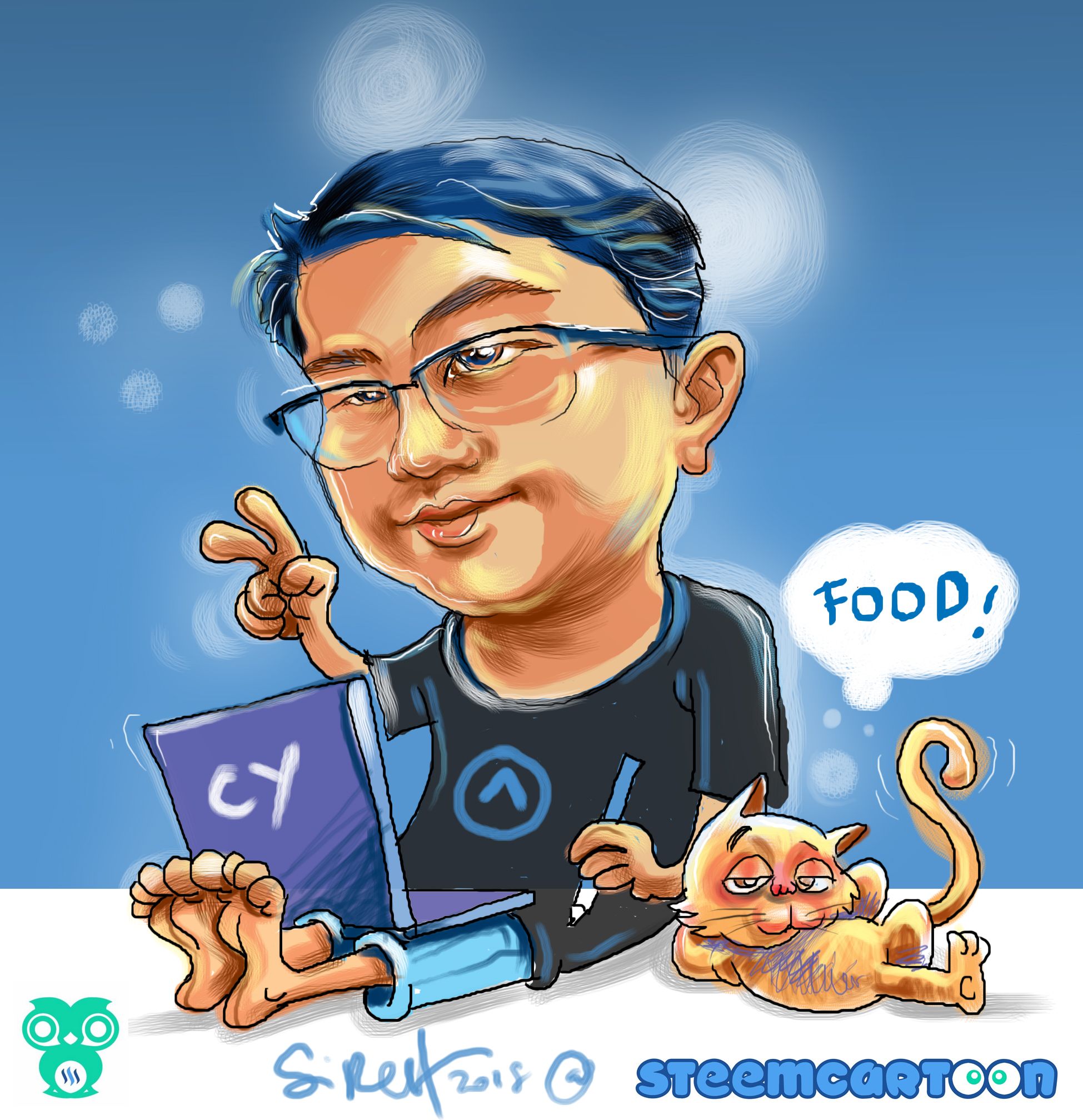 Well, @perennial I could have known you as a stranger but these few months of working with you, I got to know you better. If a few words can sum up your personality and character, I would say, creative, reliable and resourceful. No wonder @rambai calls you Gandalf. When we run dry of ideas, he would give us ideas and usually it is quite interesting and out of the box kind of ideas.
People may come and go in your life, but for me, I am your brother for life.
Yeah, one notable thing about him, he likes to talk about his cat aka Ginger and he would usually share pictures of his cat with us. Hence she is also featured in this drawing.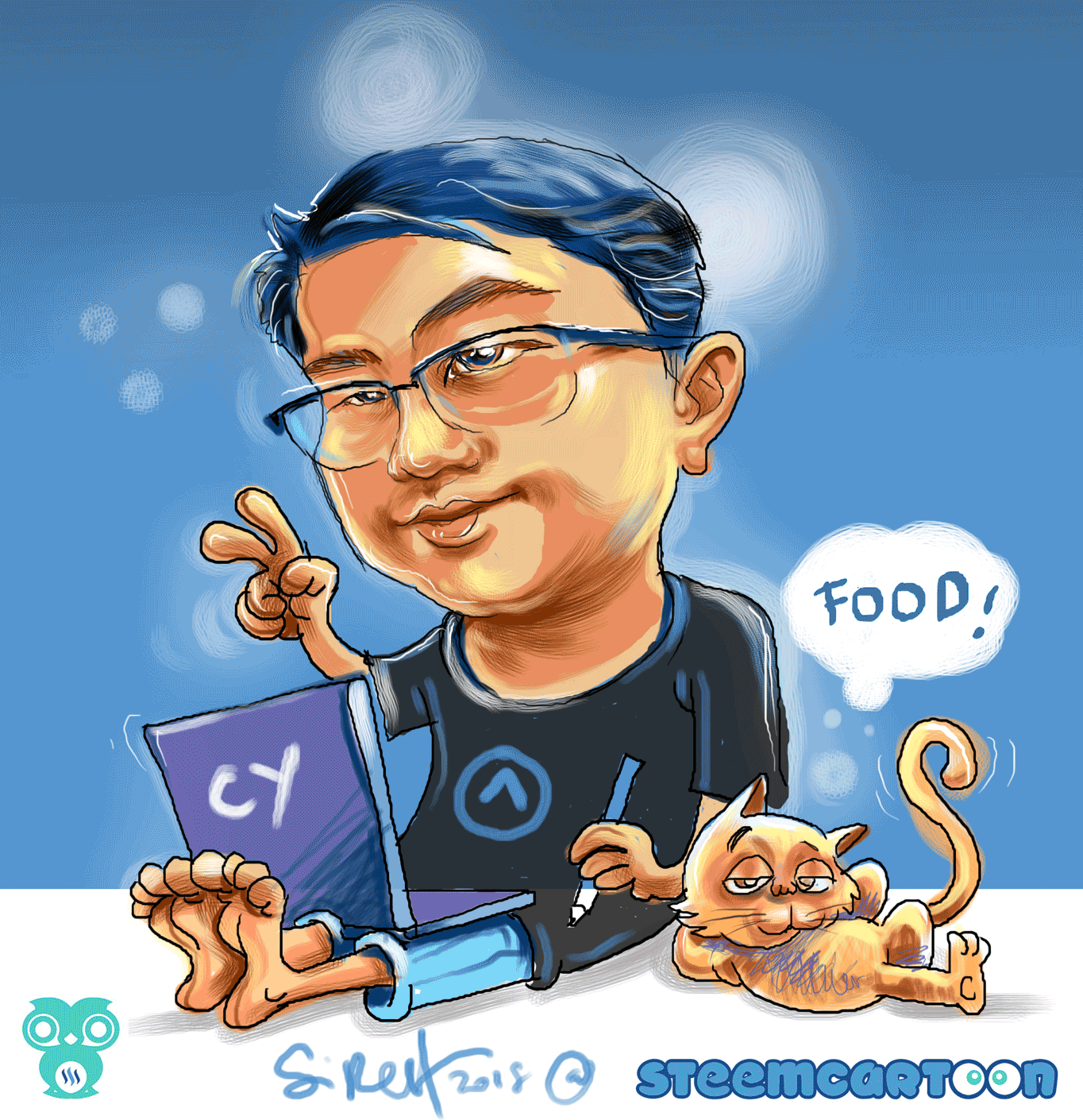 credit to @zomagic