Inktober Day 30: Jolt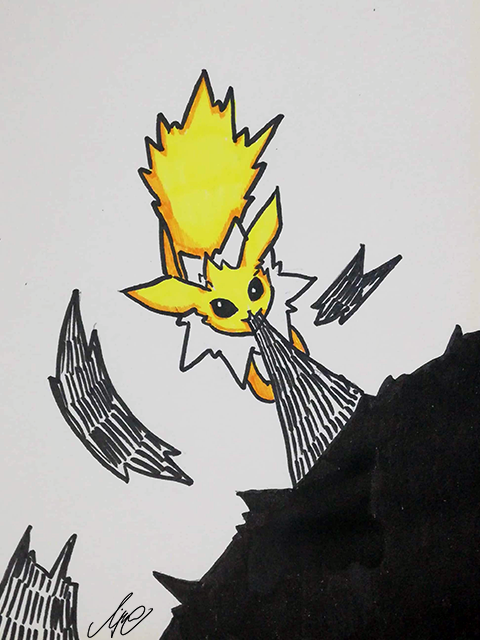 The first image that pop out of my head when I read the word jolt.
Fun fact about me!!!
Asides from my hand puppet mascot/icon/avatar/thing I am not really a fan of drawing non humanoid creatures. It isn't that I don't love animals and such... It's just was never my thing even though I like cuteness in general. Stuff animals are ok but full on animals.... I need lots and lots of reference images .
Maybe I should draw more none humanoid things since I dislike drawing them so much. Ya know, Gotta get out of that comfort zone. My senior always did advice me to be more diverse in my drawings if I want to get a job in the animation industry.
I am always amaze at people who work in the concept art department. Like how on earth do you come up with some of those designs .For instance, one of my favorite cartoons would have to be The Amazing World of Gumball. The diversity in the character design of that show and yet all of them look like they belong in the same universe is Mind blowing to me.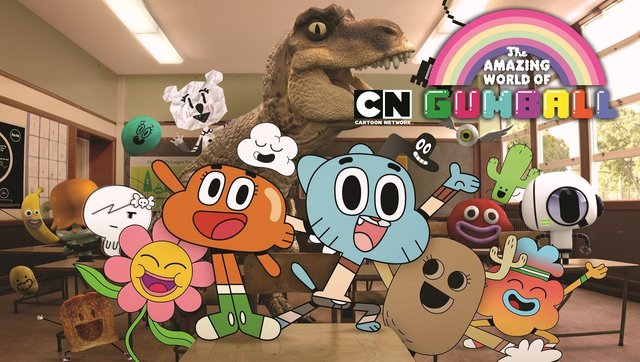 Did I get side track....Oh welll.
NanaWawa Out!!!