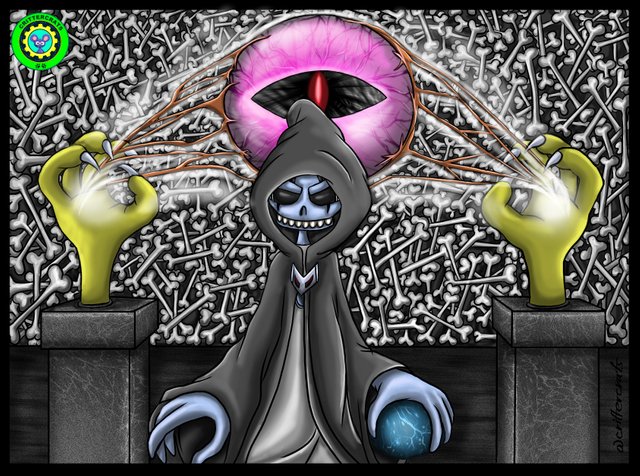 Scander Scarbosy, the soulless evil villain from Critteria. This Evilcrat is the leader of the lost souls and here we have him in undisclosed underground quarters like necropolis, where bones are stacked like walls to increase the power of the dead.
An evil eye hologram projected in the background where some ritualistic acts are executed.
Evil surrounds and protects him at all times in exchange of the sacrifices that feeds them all.
Thank you for stopping by.
Ink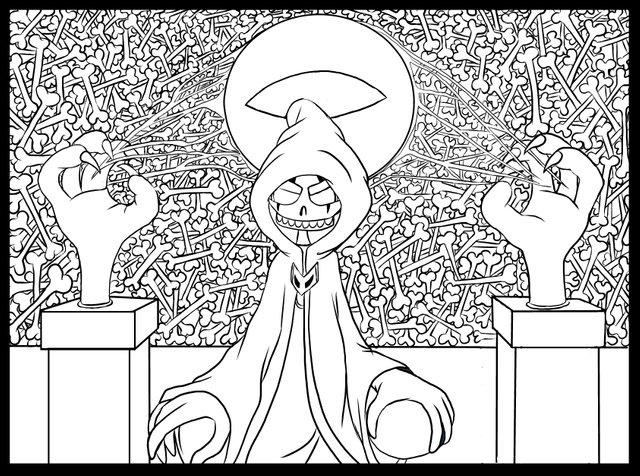 Flat Colors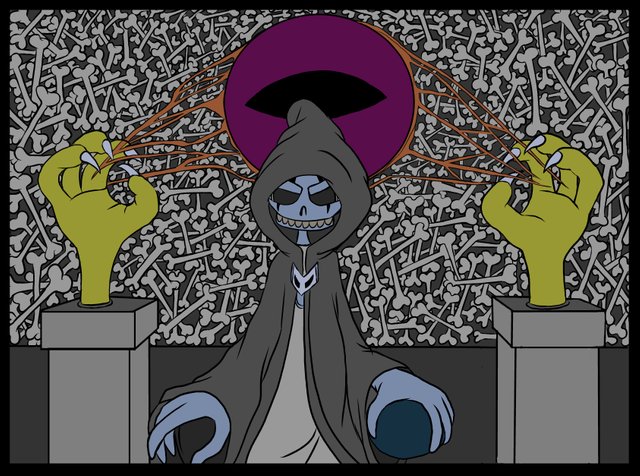 Painting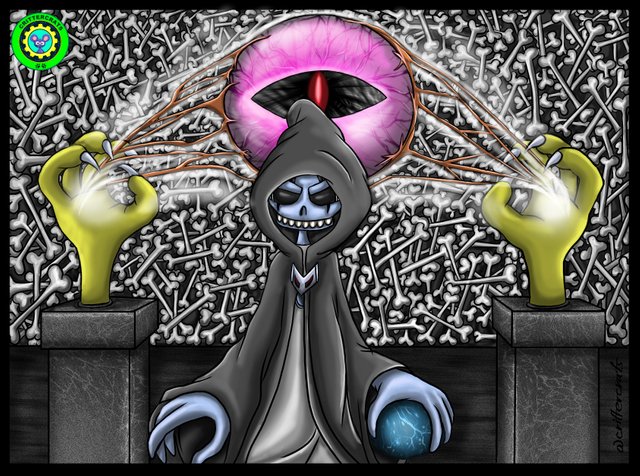 Animated Process