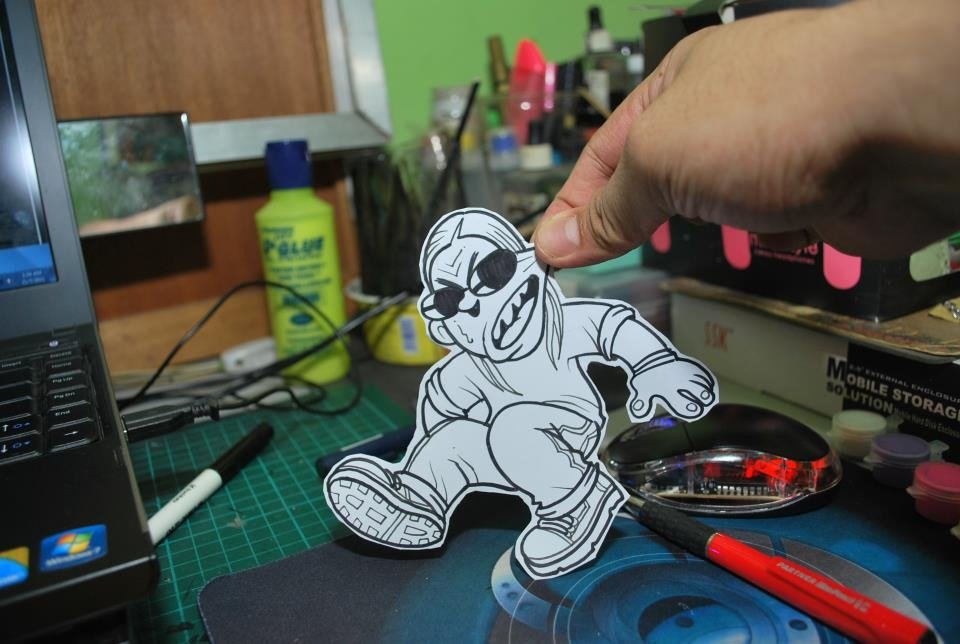 We are a bunch of artists and when we are bored, we do silly things. Some people play strip poker, beer-pong or challenge each other to run naked in town, we play with our creations.
I play with ideas and I toy with them...maybe you should try.
---
Tutorial
---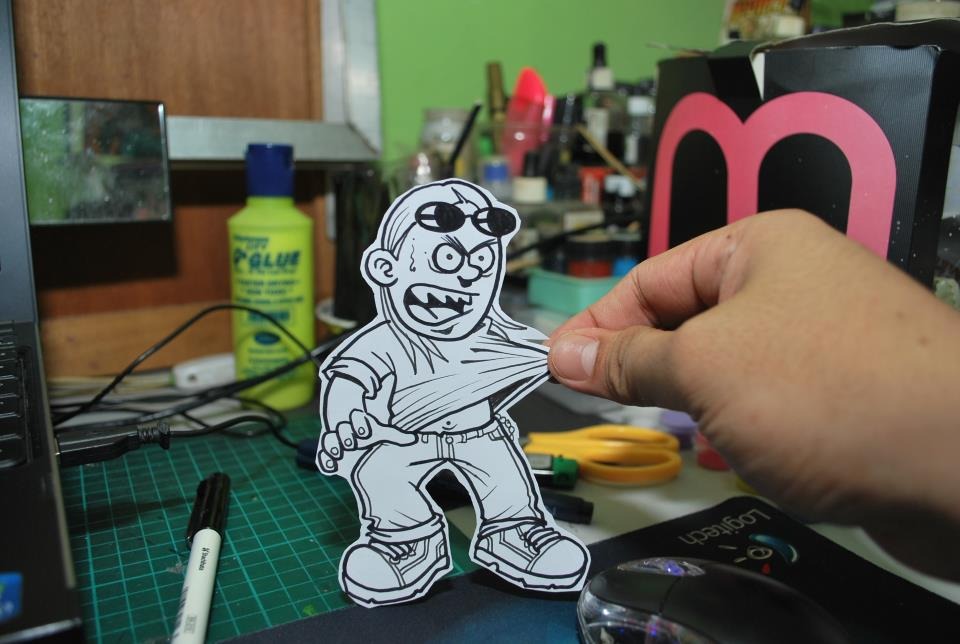 (Hey dude! What the hell you wanna do? Stop pulling my t-shirt goddamnit!)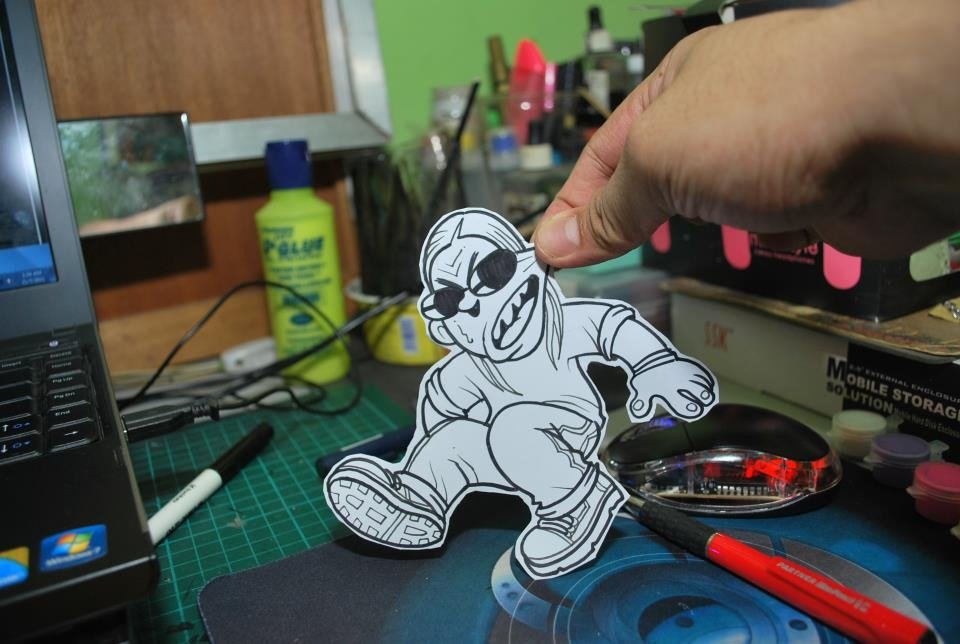 (This is too much! Stop being such an ass, my face is coming off!)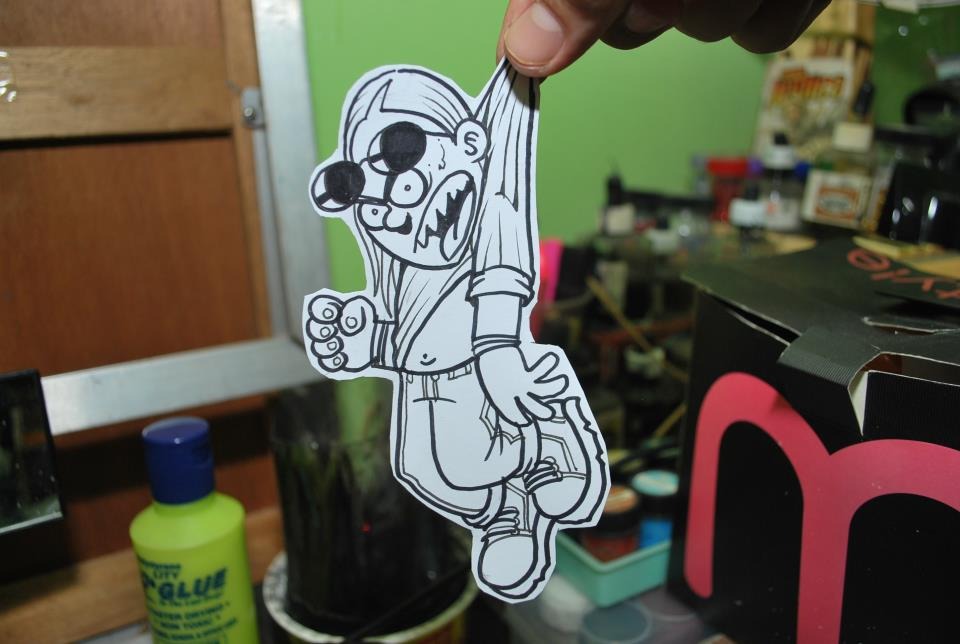 (This when I say : 'I am your creator and I can do anything I want! Ha! Ha! Ha!')
METHOD
---
Draw cartoon character and make it look like it is interacting with you.
Cut it well and gave them a diorama.
Take a picture and you're done.
Take it to steemit and start earning upvotes and show off.
---
Life as a Cartoonist
---
Life can be fun and sometimes when you put work and time into the equation, it can be quite stressful. I turn to steemit to get out of it all.
I don't know how @sireh and @perennial did it, but they are doing a great job, building this community. In my country, we do it more for the love of drawing. It doesn't pay as well. So, we only have one choice, to be contented and live within our means. I am quite honoured to be part of this #steem-cartoon and when the young talents came in, its like wow...their art is so different. Not like the old school us. Very dynamic.
My style is very much to showcase the local art and culture for the world to understand us better. I think we shouldn't think too hard about making the bucks and it will eventually come. Not that I am saying you don't have to vote for me, please do vote for me, but I am keeping my expectation in check.
I feel that it is more rewarding here seeing new talents, learning new things and finding a common goal. I say, let's keep it simple and fun, you never know what is at the end of the rainbow. Nuff said. I am not a writer anyway, let my cartoon speak.
Cheerios.
Your Cartoonist...