The decentralized world is looking more engaging and interesting. Who could ever think that there will be a platform that gets you rewarded for sharing your travel or tour experience. Let us for once give credit to #steemit, since they came onboard, the social media/blogging story has changed. I am so grateful for been part of this platform, it has really helped to change a lot of things. Am really happy that am in a platform that my time and effort are been rewarded.
When I was doing some survey, I came across a platform built on the steem block chain called #1ramp. It has 8 categories and travel is part of it. Now am also coming across this great platform that reward you for your travel time. Who could have thought that your fun time can also get rewarded for it. The power of blockchain indeed. With the above, let me take you properly to what #dtrip offers.
What is dtrip
DTrip is a decentralized blogging platform built on top of the steem blockchain that rewards you for sharing your travel experience. It allows users to share their travel experiences, meet each other, receive guests, share feedback and get rewards for it.
Dtrip currently occupies number 370 in the stateofthedapps ranking list. It was introduced to the steem blockchain in the month of December 2018. It rewards you with the steem native token, #steem and #steem dollar. You can check the list here
Features of Dtrip
For your dapp to get a selling point, it must have attractive features to back it up. These are some features of #Dtrip
i. Search
ii. About
iii. Wallet
iv. Profile
v. User
vi. Location
What is the usefulness of the above listed features
For the benefit of this platform, I will explain what some of it features offers. Like I said earlier, a good features attracts more users.
i. Location: After making your post and you feel you want to share your location, you can do that by ticking the check box attached to it. This is powered by #steemworldmap. For more information on steemworldmap.com, click this link
Screenshot attached below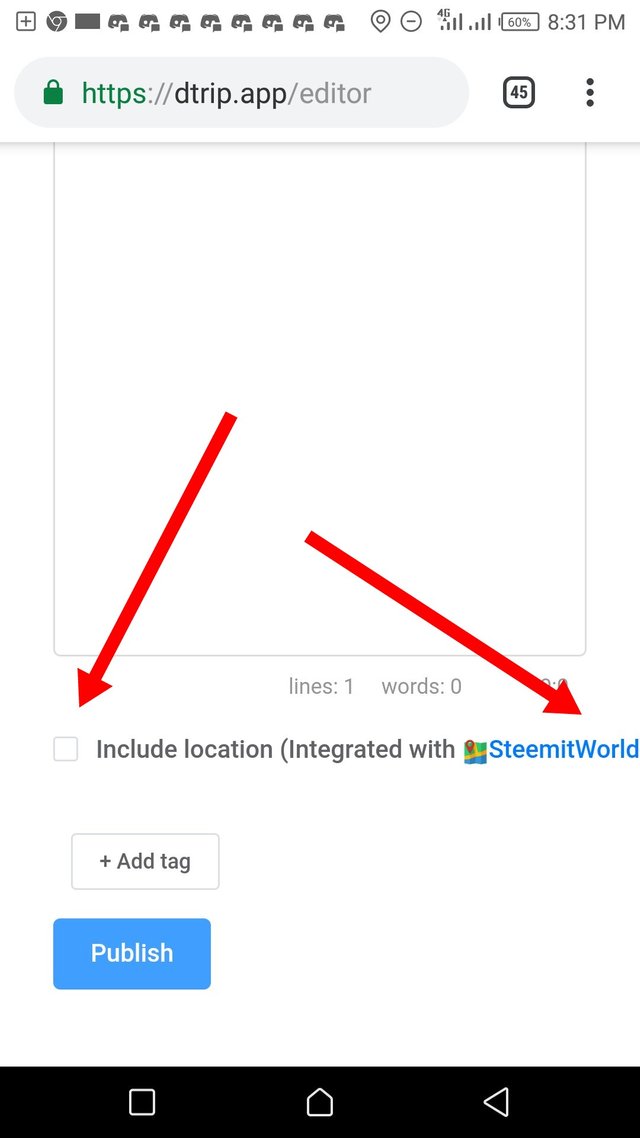 ii. Wallet: What this simply does is that it displays your steem wallet informatio i.e it displays your earnings information.
Screenshot attached below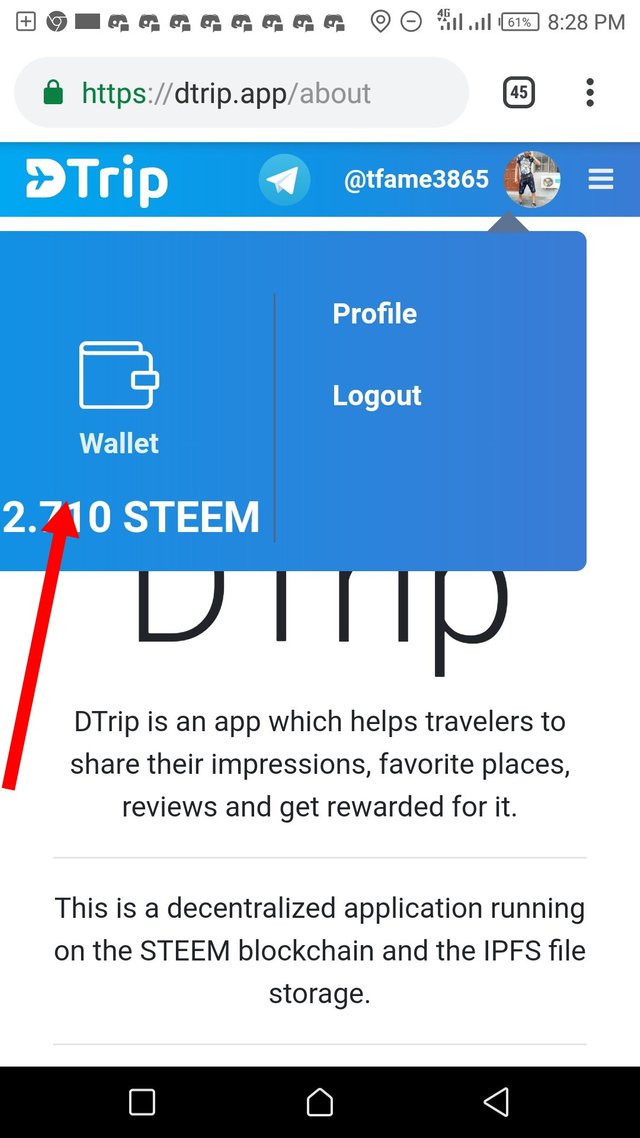 iii. Search: With this feature, you can easily search for what you want and you will get it in full. That is one thing I love about this platform.
Screenshot attached below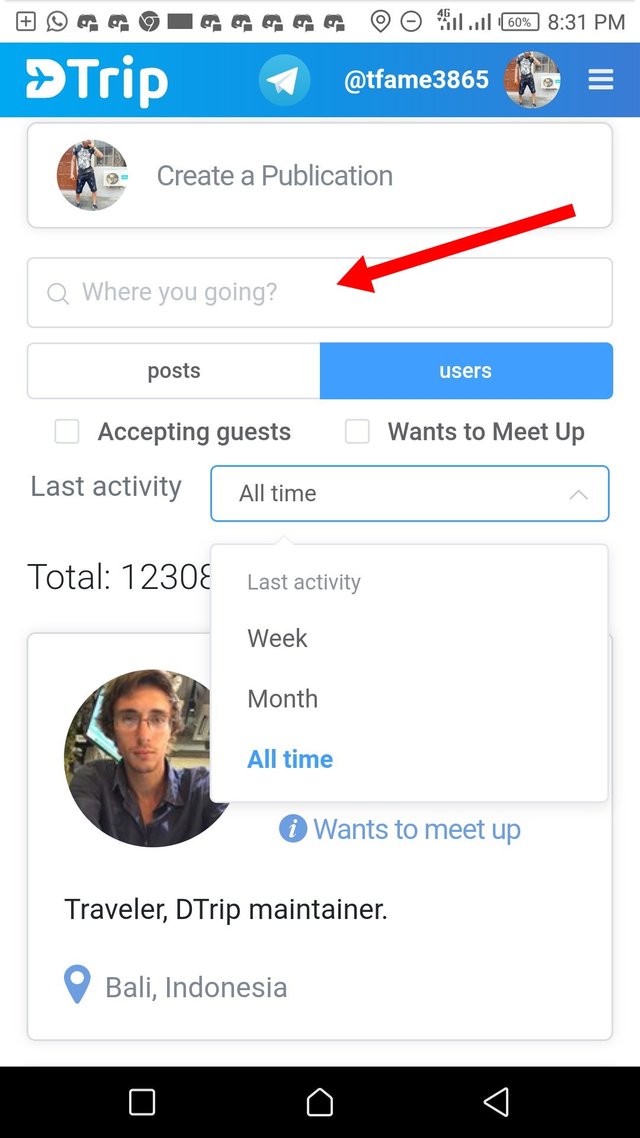 iv. Profile: This gives you all the necessary information about you.
Screenshot attached below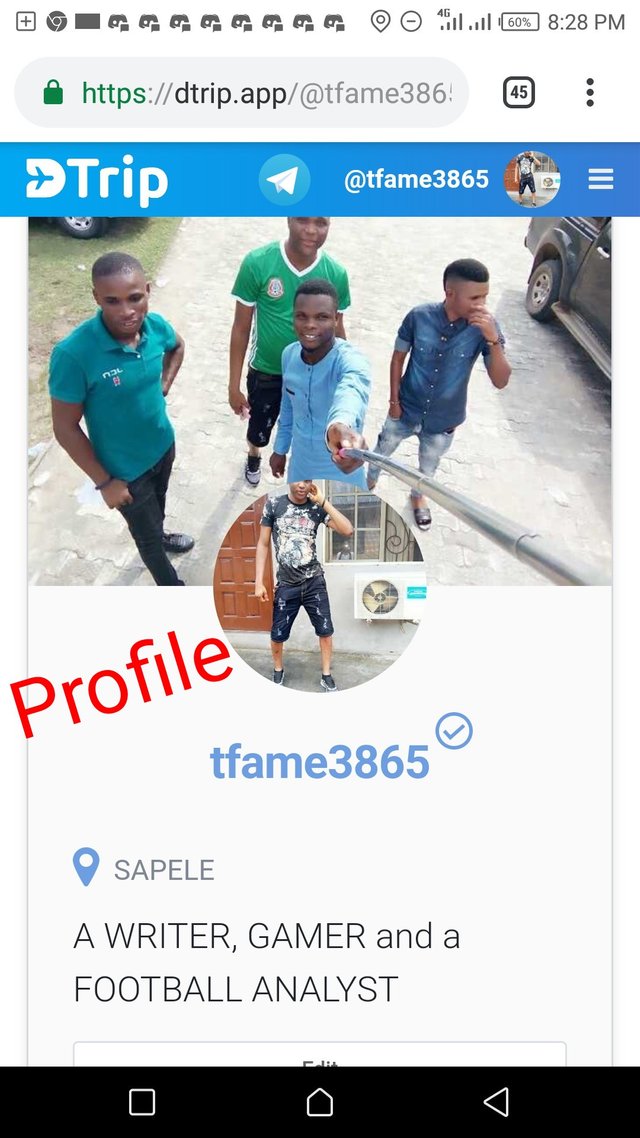 v. About: I really love this encryption. There are a lot of newbies who want to get info about the platform, with this feature, they can easily get this information. They will be able to know more about the platform.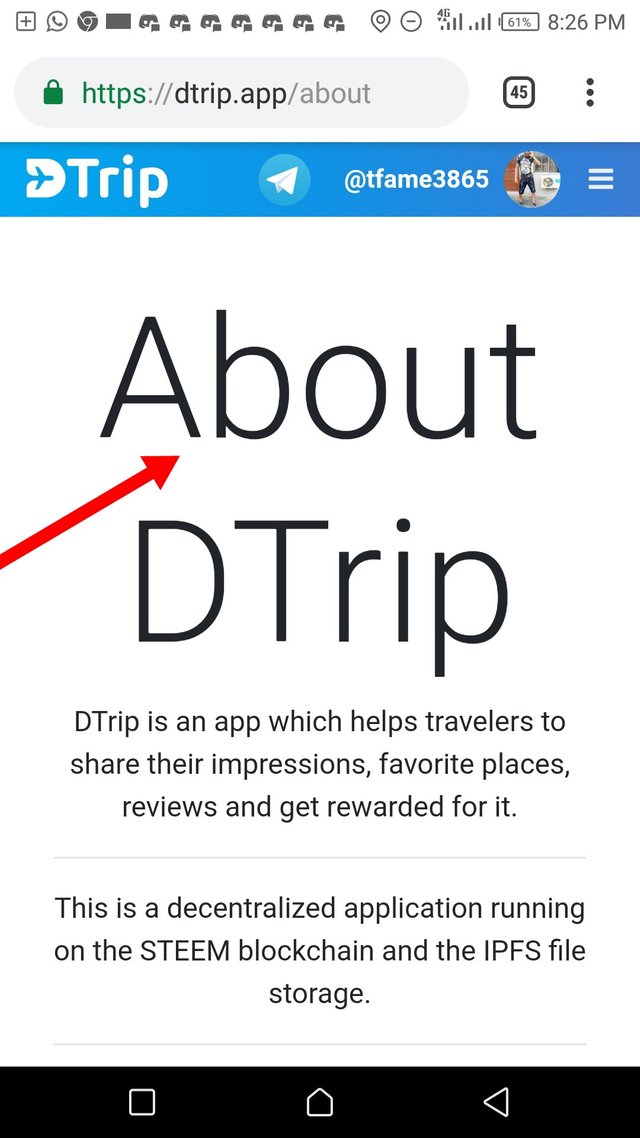 Get Upvote from Dtrip
This platform is all about quality, so ensure to give it your best. You get rewarded from other users who also are posting about their various trips through the platform.
How to get Started on Dtrip
For you to enjoy the cool features that #Dtrip offers, you have to first of all register on the steem blockchain. You can do that by visiting steemit.com, at the top right-hand corner, click it and click sign up. Wait for your keys which might take days or weeks.
Assuming your registration is complete, visit Dtrip, login with your username and #active keys. Set up your profile, and start blogging with it.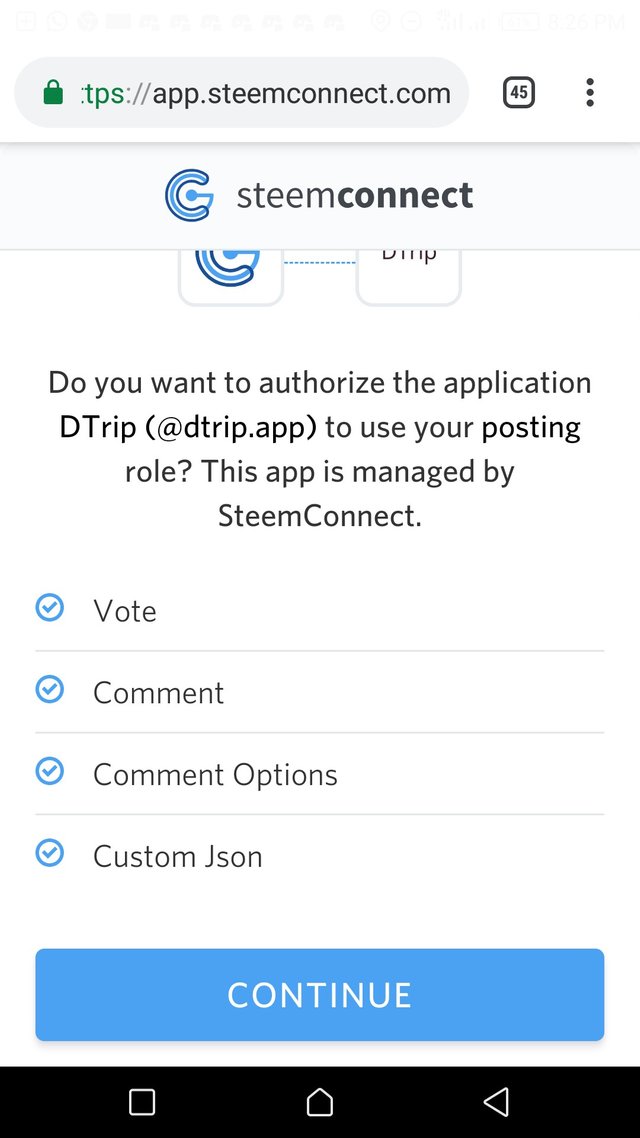 Likes
There is one thing that won my heart from this platform, the location. This feature is powered by steemitworldmap. You can get more information of steemitworldmap
here
. With the above feature, you can easily share your location with the world. That will help to bring more originality to the platform and you.
Dislike
I was trying to vote a post on dtrip and I noticed that there is no percentage bar. I have complained of a decentralized platform with such a feature, this will scare investors away knowing fully well that don't need to vote more than 100 post before they got their voting power drained. This really needs to be looked on if not getting an up vote will be difficult.
Screenshot attached below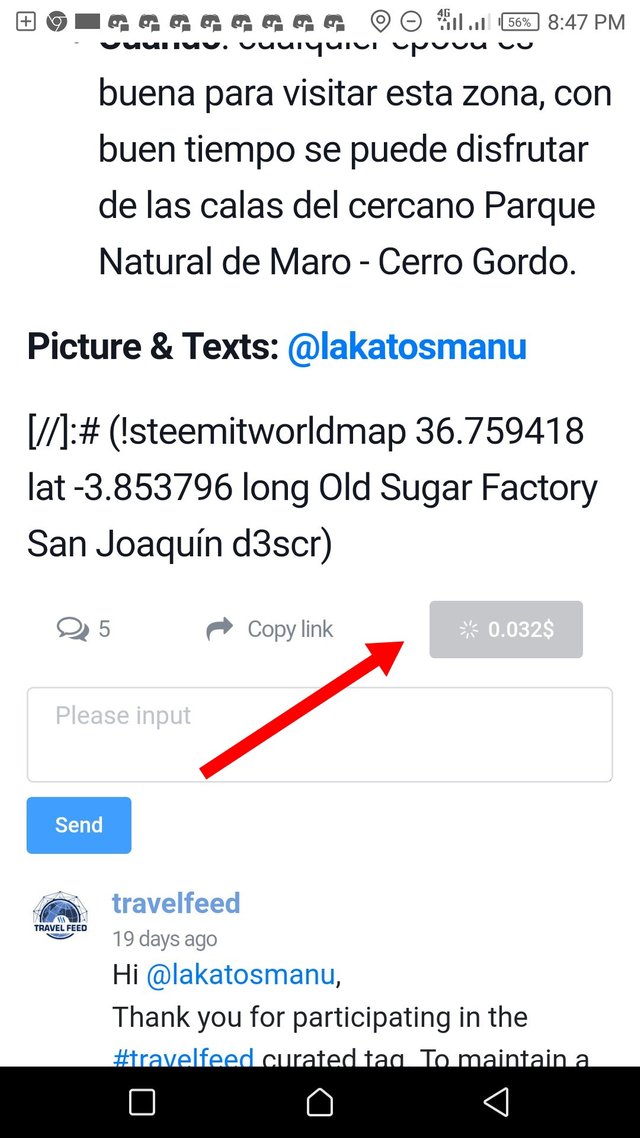 Final Verdict
Dtrip is trying to bring a lot of fun to the steem blockchain as it is ensuring that your trip moment can be shared with the community and also get rewarded for it. I will love to see more contest been run through this platform. This will create more awareness to other bloggers out there. I will give this dapp 3/5 for the creativity they are trying to introduce to the steem blockchain.
Disclaimer: Images are properties of dtrip and are used for the sole purpose of this review