Burner Wallet: Move xDai quickly in a web browser (Featured DApp Review)
Hello everyone, hope y'all are doing great today. This is my second Decentralized App (DApp) review and I want to introduce you all to the Burner Wallet.
What is Burner Wallet?
The burner Wallet is a platform created to help and make it easier for cryto traders to move their cryptocurrencies using a mobile browser. Yes!! A mobile browser. But you can only move little amounts of cryto though. You can visit https://www.stateofthedapps.com/dapps/burner-wallet for more details please.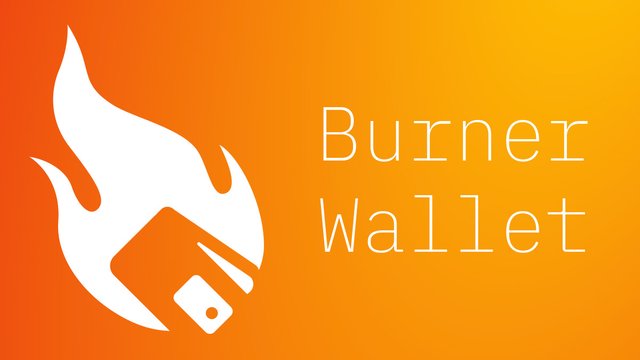 The burner Wallet runs using the xDai chain and it also makes use of the xDai which leads to low fees and the time taken for a transaction to occur is increased.
What is xDai?
For xDai, there is a chain and also, there is a token. With the xDai chain running on an Ethereum sidechain and the xDai token can be said to be the currency of the xDai chain.
The burner Wallet was created in November 2018 by Austin Griffith. The Burner in the Burner Wallet means you can't store your assetes on the web for a long time, you will have to move the to a more secure wallet.
How the Burner Wallet Works
The first thing to do is to visit the xDai website, you can click here to visit. After getting to the website, a pair of private and public keys will be automatically generated for you. You don't need memorise or store any recovery phrase and the private key will be automatically store in the cookies of your web browser.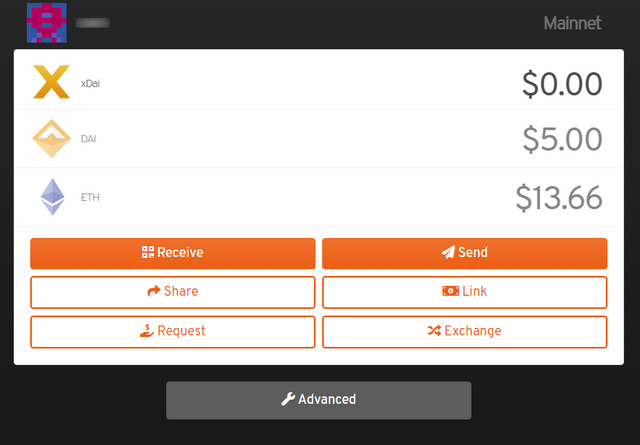 To begin your transactions, you will need to have some xDai first. Getting that is very easy, all you need to do is just convert your ETH to xDai. But when performing that transaction, you must be connected to the Ethereum mainnet maybe though MetaMask or other wallet extensions.
After successfully getting your xDai, you can the go to the xDai chain to utilize it.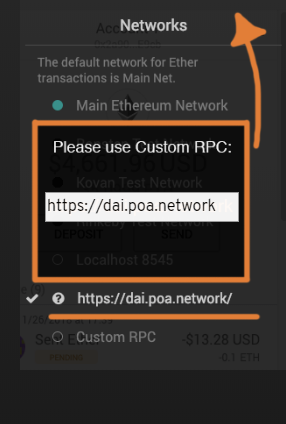 The main function of the Burner Wallet is to store the xDai when you are not planning to do anything with it. To store your xDai on the Burner Wallet, you need to visit the xDai website again, the. You'll click on request as seen in the image below.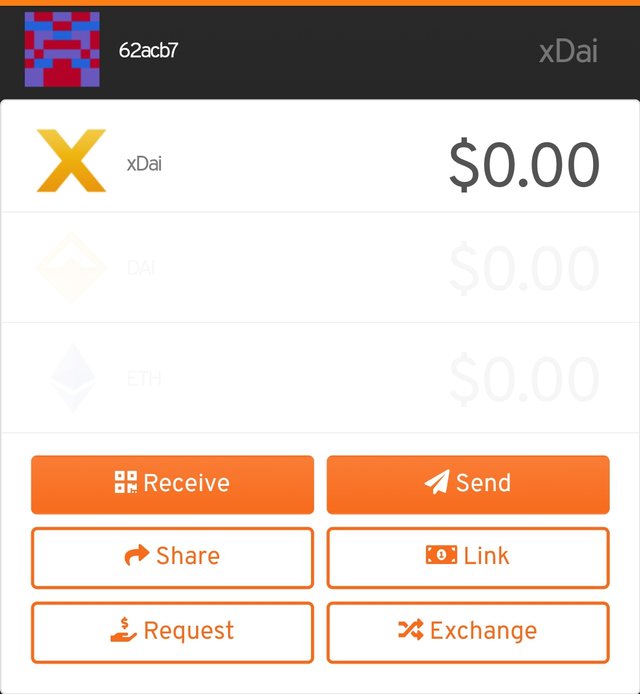 Then, you'll type the amount of xDai you want to send and then, you'll tap request again and a QR code will appear. After it appears, you will scan the QR code with your browser(the one you want to send the xDai from) and the details of your transaction including the amount of xDai to be transferred and your mobile Burner Wallet address will be displayed then, click on send. You will be asked to confirm the transaction. After confirming the transaction, your xDai will be sent to your phone in five seconds. Fast right??!!!.
After doing all these, you can send your xDai to a more secure wallet when you have the chance. After sending the xDai to a secure wallet, you can then burn your BurnerWallet private key.
Things that are Good About the Burner Wallet
You don't need to download any application before having a wallet. You can just use your web browser and that's pretty awesome. Also your transactions take place within seconds.
Things that are bad About the Burner Wallet
The Burner Wallet is not very secure. You still need to transfer your assets to a more secured wallet.
Conclusion
Y'all don't need to downloads wallets to make transactions anymore. Start using the Burner Wallet NOW!!!
RATING 4/5