Video platform has always attracted us due to various reasons and come to think of it Youtube has been our top priority for many in the past and present. While many content creators have gone through the many situation on Youtube due to censorship issue. For that many lost their channel and many more things have happened as well. While as Steem Blockchain is decentralyzed there is no such think as censorship and there is no one to stop you from saying your words on STEEM BLOCKCHAIN.
---
What is Dtube ?
---
Dtube is a Video sharing platform on top of STEEM Blockchain. Unlike in other video sharing platforms a content creator can post any kind of video even NSFW contents as well.
---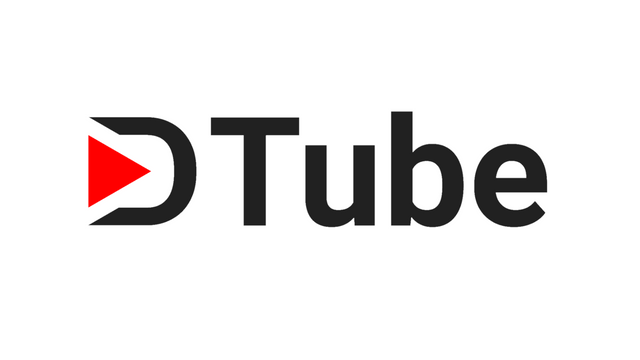 ---
To Access Dtube you can log in or with your Private Posting Key or you can use Steemconnect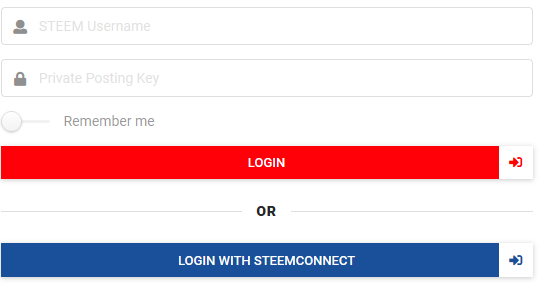 ---
Once you log in you can see the the Homepage of @dtube and in there there are various sections .Home section, My Channel, Ho Videos , Trending videos and many more on the left side.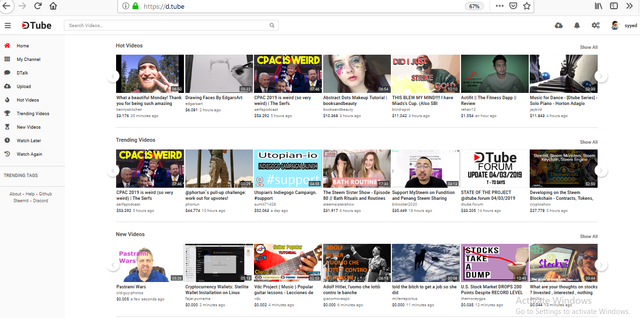 ---
For uploading videos one can use the Upload Icon on the top right corner. Once a user clicks on the uploads then the following page should open. You can either drag & drop the video on the video section or you can simply click the video icon and select the video from your monitor. Once it is done than the default name of the video will be the Title you can change that if you like. While the next comes the body where you can write your video description. You will not get a Preview of your description (which is a con of the site) Once that is done you get to select the tags that suits your content. If it is NSFW than just select the bar of NSFW below .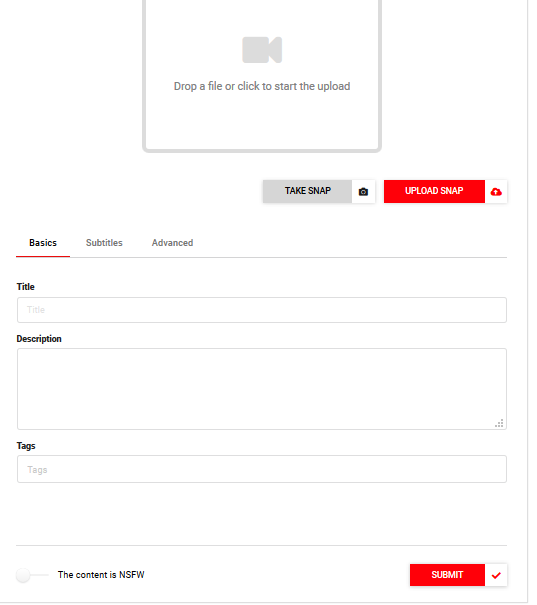 ---
While I do really like the support that @dtube gives to its users and after roaming around on the site you can see it for yourself. The upvotes does boosts the users account very easily. It is easy & simple. Upload something interesting and unique and it it attracts the curators than your post will get rewarded by the Dtube curation Team. It is in the 4th position on Steem social dapps list check here
---
Beneficiary Rewards : Dtube takes a 10% cut from your posts earning.
---
There are multiple things that can be fixed with the site , like I stated above a Preview would be very nice to see. As it would be tough to curate all posts on Dtube platform so the content creators might really get upset at times . The video does not stay here for life long but at some point it gets deleted which is a huge loss for a content creator.
---
Conclusion:
If we compare it to other dapps than it is beneficial and an easy way to get rewarded in a very early stage and even a pro user as well.
---
Star Rating
I would give it a 4.5 Star rating for the good work it does for the users.
---
---
This is a review of the a dapp, an initiative taken by @oracle-d The "Review a Social DApp" Contest! follow @oracle-d.tasks for future tasks.