Let's talk about some connotations; Crowdfunding and the benefit to the world, Charity, Open source, Blockchain, Funding, Innovation and Cryptocurrency.
---
What is Crowdfunding?
---

Crowdfunding is the method projects with great innovation grow by seeking funds from the crowd. In other quarters; it is a way to raise funds donated/contributed by people fond of the project for a relatively short period of time to start up. Some of the projects may include charitable cause such as school tuition, business startup or personal expenses. This has helped a lot of entrepreneurs, organizations, ideologists succeeded with their projects.
Crowdfunding started offline before it came live on the internet. The Eiffel Tower (1887) in Paris, France and the Statue of Liberty (1886) in New York Harbor in New York City, in the United States, were Crowdfunding projects fabricated without internet, i.e offline. Since the early year 2000 when crowdfunding inaugurated on the internet, several projects have come to live with great success. The ratings of Crowdfunding are surging stupendously every year, the crowdfunding market worth of some countries like the United States of America, Asia-Pacific (APAC) of Asia, European Medicines Agency(EMAC) of Europe now worth billions of dollar. With the implementation of Crowdfunding, project inventors do not have to worry about funds to initiate their projects, project owner only needs to write the idea behind the project and propose it to the public for funding. You can attest now that crowdfunding has helped a lot of people with ideas with no funds to become successful.
---
Types of Crowdfunding
---
Crowdfunding has different types; some promise the benevolence returns while some do not.
Donation-based crowdfunding: This is the type of crowdfunding where funders may be promised to get a return or not in the product after launch. This happened since it is donation-based, not investment-based.
Investment-based crowdfunding: This is the type of crowdfunding where the funders become owner or shareholders of the project. The funder can decide later to sell it's shares out.
Nonprofits generally cannot utilize equity markets.
---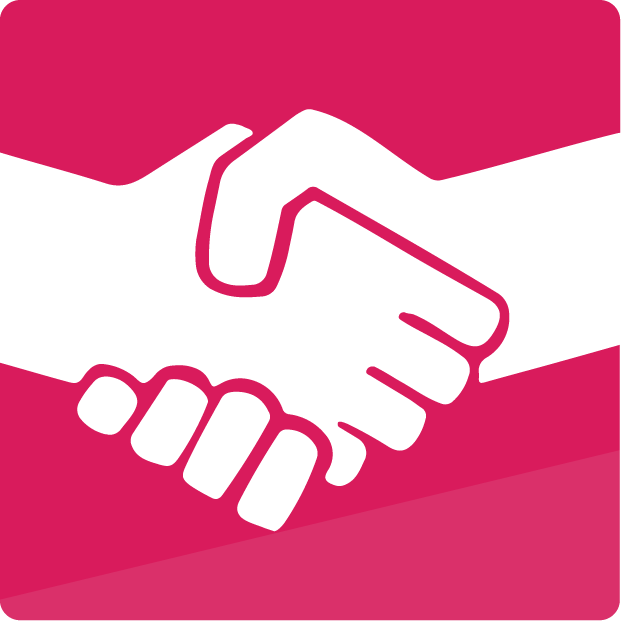 Crowdfunding can't be carried out successfully by the project owner alone on the internet considering a trust. Imagine someone asking for help to fund a project on social media. it may be true but people won't support it because they don't trust the actual person, so for crowdfunding to be carried out successfully, it has to go through crowdfunding organizations people trust, that organization will serve as an intermediary between the project and funders.
Crowdfunding eventuates in centralized and decentralized form; the centralized form is through IPO while the decentralised form is through ICO mostly through a smart contract Blockchain like Etherium, as a cryptian, if you have invested in any ICO definitely you have taken part in crowdfunding.
---
Now that you understand the in depth meaning of Crowdfunding, the importance and the relevance it is time to move on to the next level.
---
Blockchain and Fundition.io
---

In this decentralized era, the best way to participate in crowdfunding is through a trusted decentralised platform, this is where @fundition comes in handy.
Blockchain mostly open source project is a public ledger where all transactions are being recorded and it is visible to the public. unlike centralised platform where we do not know what is going on behind the scene.
Steemit is a third party decentralized social media/blogging platform build on Steem Blockchain, likewise Fundition.io; it is is a decentralized crowdfunding platform built on Steem blockchain.
Fundition is an emerging project on Steem developed by a reputable Steemian @hightouch with a good team. Since Fundition is a decentralized based platform on Steem, it is tax-free, reliable and trustworthy. It's ranked 11th position State of ÐApps.
Fundition has sponsored lots of projects on the blockchain, one of them is @girlsfoundation where they provide help to Students (by distributing books, pens✒), distributing mats to beggars, providing help to the penniless and lots more… you can follow @girlsfoundation for more details.
Do you have any idea of a promising project and thinking of ways to go about it with funds? Fundition is here for you in regardless of your reputation, minnow or plankton. Fundition is here to facilitate your idea come alive.
---
Conclusion
---
Crowdfunding is the medium by wish project owner receive funds from people to start up a project. Fundition is a decentralized based crowdfunding platform built on the Steem blockchain. Fundition has aided some projects namely @girlsfoundation, Steem Plus, Minnow School, Share2Steem and many more. Fundition will help escalate the future of Steem with upcoming awesome projects. Steem is rehabilitation blockchain while Fundition is rehabilitation platform, that is to say a rehabilitation platform for rehabilitation blockchain giving people's substantial lives.