Introduction
Social media platforms over the years have gone through a major advancement. It is with this improvement that decentralized blockchain communities have made it possible for one to earn cryptos by using these social media platforms. Steem is among one of this cryptos that is earn on the steem social platform. Steem is a community as a whole, which have thousands of users, and to help these users enjoy the steem blockchain a lot of dapps are been used for this social media interface.
Partiko is currently the second most used dapp on the steem blockchain. It is ranked 7th on the state of the Dapps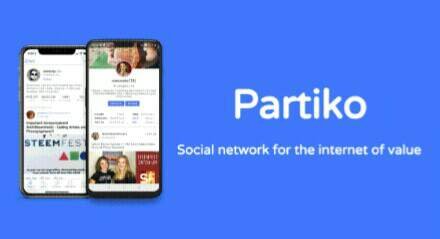 What is Partiko?
Partiko is a decentralized social network where one can directly monetize his contents on the steem blockchain. It allows one to earn steem token by posting original contents.
I got to know of partiko just few days of getting my steem account, first I just someone dropped their discord server link in one of the servers I have gotten myself acquainted with to know more about the steem blockchain. As a new user on the blockchain, I quickly joined their server and met @hhusaini, who really educated me on partiko and thought me how I can sign up with the partiko dapp.
How To Get Start With Partiko
Partiko dapp works on both Android and IOS. One is advised to have a steem account before getting on partiko. Better still one can sign up with the partiko dapp too.
After installation, launch the partiko dapp, and you will be welcomed with some trending posts on the blockchain. Isn't it lovely, one gets to see the trending posts even before he sign up or log in with his account.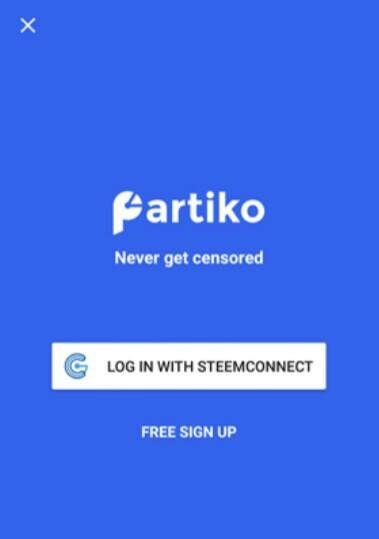 To login or sign up for an account, one needs to tap the last icon at his top right with an image of a person on his screen.Then tap on log in with steemconnect to log in with his steem account or free sign up to create an account.

After successfully logging in, one gets to enjoy the main interface of the dapp. One can now create his original content, comment, upvote and resteem other posts.
Main Components of Partiko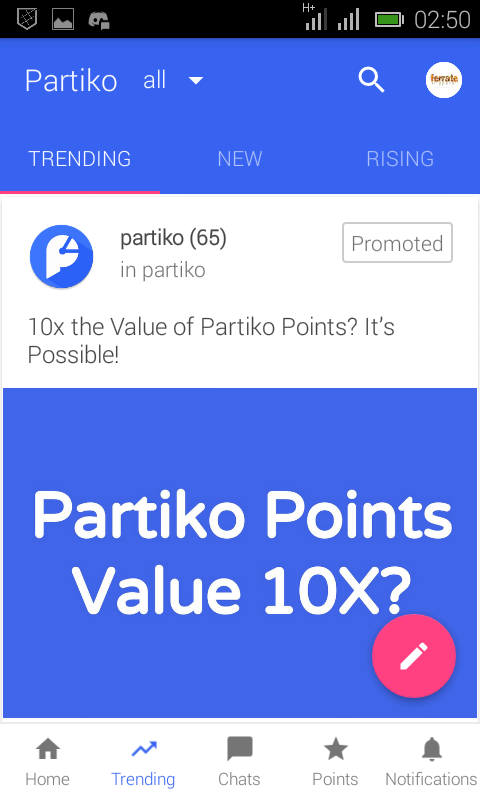 Content Discovery
After successfully loggiong in to partiko dapp, the very first user interface one see has the following buttoms that can be taped to discover new contents at any given time. These buttoms includes all(to help one search for contents with specific tags, home and trending(new and rising).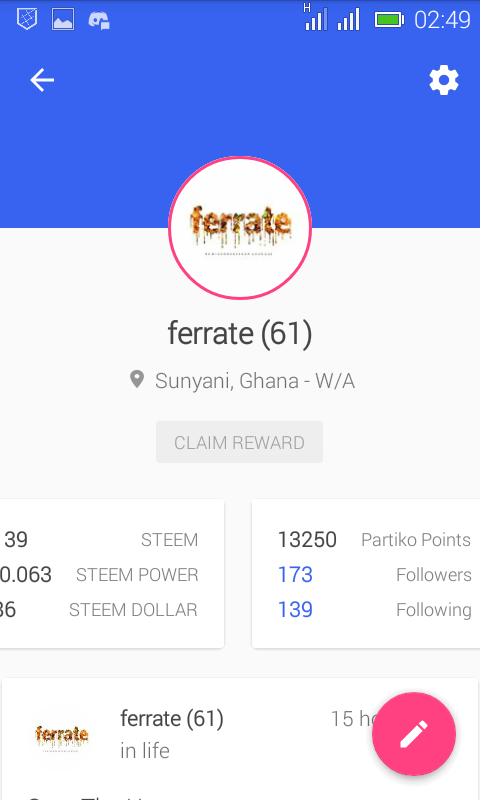 Profile
At the profile section , one gets to see his basic information like the number of followers he has, the number of users he is following, his effective steem power, his partiko points and his reputation score
Content Composing
One can create a new content by tapping on the red button with a white pen in the middle. This button helps one to compose his original content to be published on the blockchain. When composing a content , one decides the number of pictures he wants and how he wants the post payout of his content be.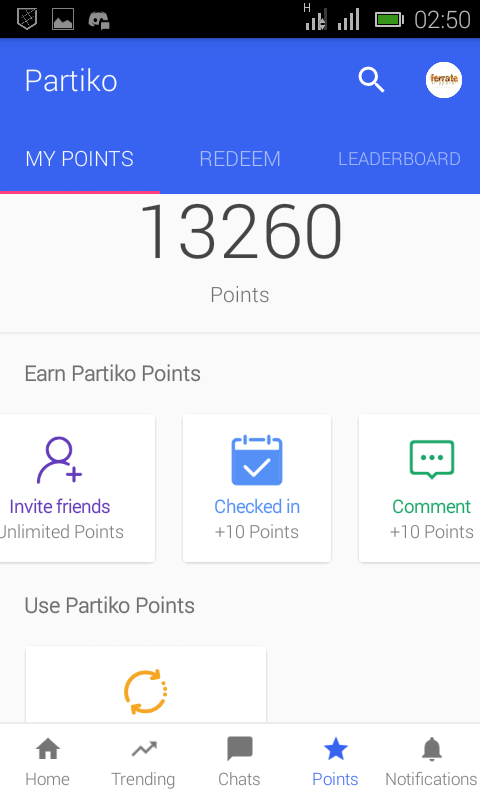 Partiko Points
These points are earned when one check in everyday(10 points), comment on posts(10 points), upvote posts(5 points), publishing contents(30 points) and inviting friends to download partiko(unlimited points). These points that one gets can be used to get upvotes for the various contents he publishes about.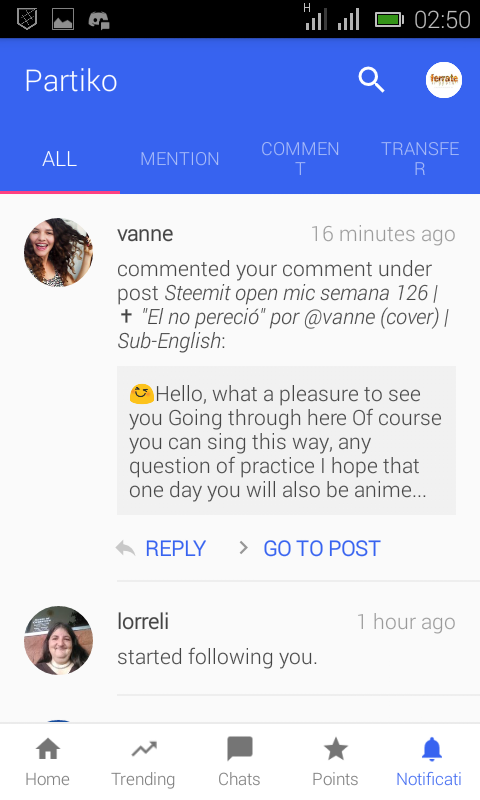 Notifications
This button on the partiko dapp , helps one to know everything that goes on at their posts like the people who upvotes him, various comment of others about him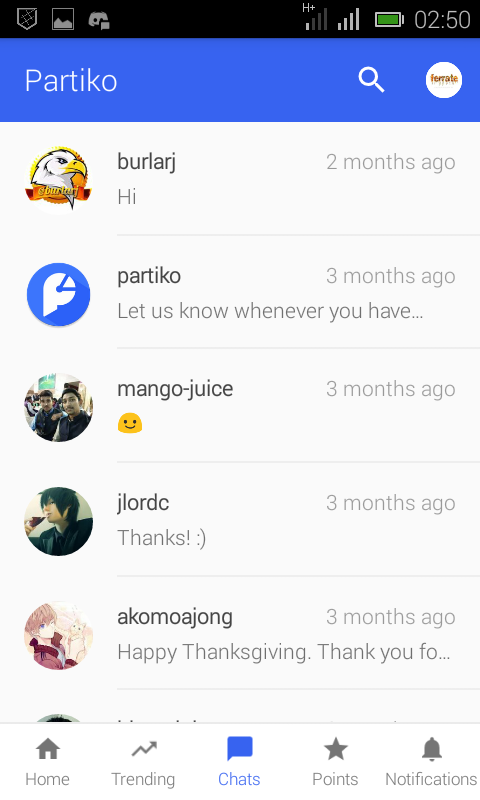 Chats
This button helps one to chat in private with different partiko users and none partiko users, just that one pays some small amount of points to send a message to none partiko users..
Things I Like about Partiko
Its easy and convinient to use
It has a great interface to get things done at a faster rate
It gives one quick notifications about things around his posts and the very things he engages in
The app works great even on old android versions
The chat button in it helps only to communicated with his friends privately
Its easy to see every user that upvote your post
One is rewarded for use the dapp for teir various tasks each day in the form of points which can be used to get upvotes.
Things I do not Like about Partiko
Their new way of copying link freaks me out. Because of this user are not able to be upvoted in contests
Partiko not having a desktop version for one to access it on the computer
The percentage of the very users who upvote your post not showing in numbers.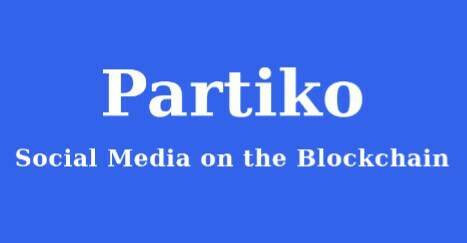 Conclusion
For almost five months since, I got to know of partiko, it has always made interaction on the steem blockchain a memorable one. They do not cut off any percentage from users for posting with their dapp, than compared with esteem which takes a 10% cut off users who posts with their dapp.
Partiko also has chats buttoms that helps one to communicate privately with their friend than esteem that do not have any such feature in their up.
I will be much happy if partiko could change their their copied link back to the old style. Also a desktop version of partiko will make them steal the attention of other user.
Finally, I will rate partiko at a 4.5 star rating.
.
---
Disclaimer: The content of this post is not intended as financial advice, please observe to do your own research.
The pictures are screenshots by myself.
Posted using Partiko Android