Task #12: Favorite DApp picks (Review of KyberNetwork DApp)
My Review of a non steem exchange Decentralized application (DApp), KyberNetwork.
Task by: @oracle-d.tasks and @dapplovers.
![w83x00hjw3.png](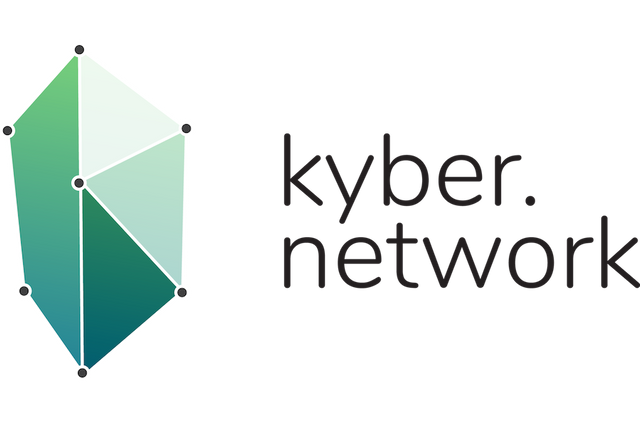 )
Introduction
Kyber is an on-chain liquidity protocol that you can use to swap and exchange cryptocurrencies. With Kyber, a decentralized token swap can be integrated into any application for seamless value exchange. Regardless to your location, you can do an exchange or swap with Kyber anywhere in the world. Kyber has a wide range of liquidity reserves which take care of instant token exchange in any decentralized application. Kyber runs a secure token exchange which take less than no time to run at a minimum cost making it unique compared to other decentralized exchanges which lack security and take so much time for an exchange to run.
The aim of Kyber and its co-founders is to build a world where you can use any token anywhere with which you can swap tokens (for end users), build (for end developers), or list your tokens (for token teams). It was launched in June 26, 2017 and was last updated in February 25 2019 with Loi Luu, Yaron Velner, and Victor Tran being the authors. It is currently ranked 20th based on state of DApps rankings with approximately 6494 active users and 31220 transactions per month.
Kyber uses the Kyber Network Token (KNC) to run its reserves and transactions. This token is also used to reward active users who help the platform in one way or the other. The Kyber Network support a wide range of currencies some which are; PAX, CTD, OMG, EOS, MCO, BIX, MANA and POWR.
How Kyber Network works
![3zakpqzuhg.png](

)
The main purpose of Kyber is for swap and exchange of cryptocurrencies. Its uniqueness permit is to also be use to transfer different cryptocurrencies from one person to another with all transactions taking place on the Ethereum block-chain.
Features of Kyber Network
Swap Tokens (For End Users): Where tokens can be swaped directly on popular websites or wallets that are powered by kyber. It is secure, fast and simple.

![2cdnz15ta3.png]()

Build with Kyler (For Developers): Wtih Kyber there are a wide range of decentralized use cases. It allows websites, wallets, and applications to integrate instant token exchange directly into the application logic.

![7ip4c53jz3.png]()

List your tokens (For Token Teams): Kyber enables anyone to operate as a kyber reserve to earn spreads on and make tokens available. This will enable Kyber-integrated applications to have liquidity.

![vu1thxnxei.png]()
Getting Started With Kyber and how to swap exchange tokens
On the Kyber Network website, click on Kyber Swap icon and you will be redirected to as shown below.
![zx14fwiypy.png](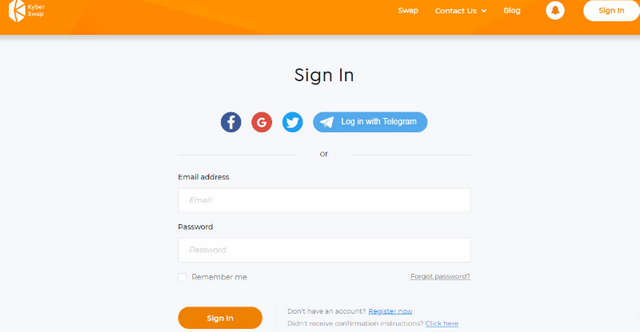 )
Click on register now link, and you will be required to fill a form and submit.
![1bqk5t45wo.png](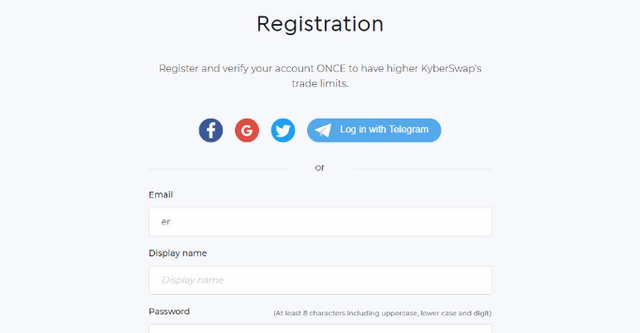 )
After which you will receive an email to confirm and activate your account.
![7yyxns2v60.png](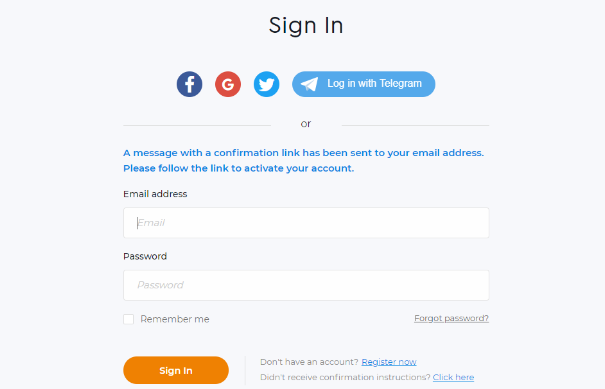 )
After you must have confirmed your account you will sign in with your email and password and you will be logged in.
![y8a5as0p6f.png](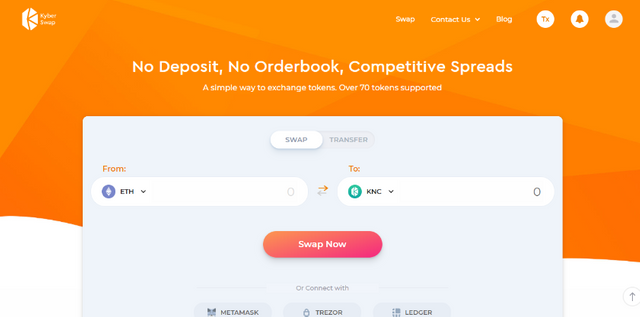 )
You can then swap and tranfer tokens to other wallets using the KNC token.
Conclusion
It is clear that Kyber is a unique Dapp in the exchange dApp category. It is stress-free because it does most of the work for you. In as much as converting cryptocurrencies, it also does transfers and exchanges amongs different tokens at a minimal cost. But with all these, bitcoin is still not exchanged on this platform. So the addition of that should be taken into consideration when doing future updates.
So I am giving it a 4.5/5 star rating.
All images except the ones indicated are screenshots from the Kyber Network official website
My appreciation to @oracle-d.tasks and @dapplovers for the task.